Last updated: September 15, 2022
Applicable products: SwitchBot Pan/Tilt Cam (1080p), SwitchBot Pan/Tilt Cam (2K)
SwitchBot app version: 6.14.1 or newer
1. Make sure your SwitchBot app version is up to date.
2. Make sure the camera is connecting to a 2.4GHz (802.11b/g/n, IPV4) network. SwitchBot camera device does not support a 5GHz network.
3. Make sure the Wi-Fi network signal is stable, and place the cellphone and camera as close to the router as possible.
4. Confirm that special settings such as firewall are not enabled on the router.
5. Re-add after resetting the camera.
How to Reset the SwitchBot Pan/Tilt Cam
6. If it still doesn't work, usually the problem is related to the router settings. If conditions permit, prepare an additional cellphone with a 2.4Ghz network connection and turn on the Personal Hotspot.
How to turn on Personal Hotspot? This option varies by cellphone. Taking the iPhone as an example, we can select Settings > Mobile Communication or Mobile Data or Settings > Internet Sharing > Click the button next to Allow others to connect to turn on the Personal Hotspot.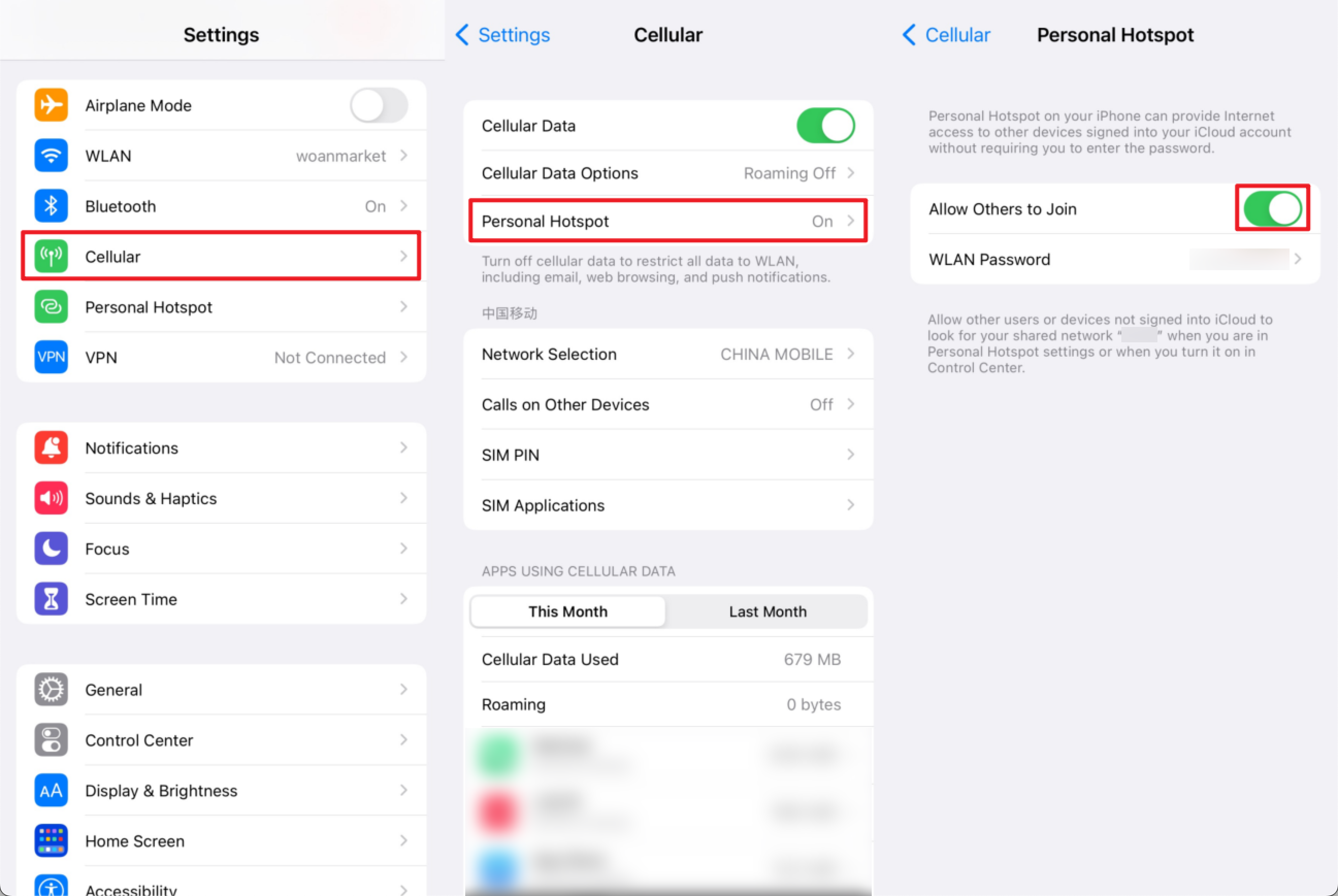 7. If using an iPhone 12 and above that provides a hotspot, make sure that "Maximize Compatibility" is enabled.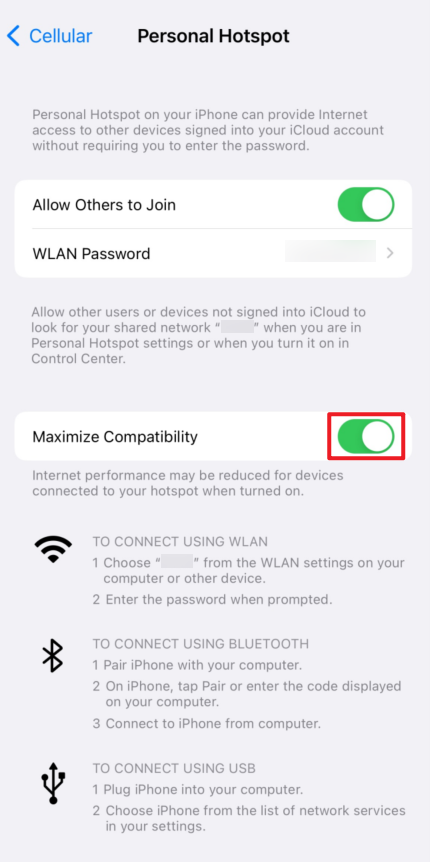 If conditions permit, temporarily turn off the Wi-Fi router to avoid interference and misoperation.
8. Repeat step 5.
9. If it still doesn't work, please contact us by clicking "Profile Page" - "Feedback" in the SwitchBot App, and provide the following information:
App screenshots or videos when the adding process goes wrong

When did the problem first occur

When did you perform step 5

When did you perform step 7
After receiving the feedback ticket, we will analyze your question as soon as possible. You can also contact our customer support team by phone, live chat, etc. after step 8.