Updated: March 23rd, 2023
Related Products:

SwitchBot Pan/Tilt Cam

,

SwitchBot

Pan/Tilt Cam 2k

,

SwitchBot

Outdoor Spotlight Cam,

SwitchBot

Indoor Cam

,

SwitchBot

Outdoor Spotlight Cam

SwitchBot App Version: V6.25 or newer
1. Make sure your SwitchBot app version is up to date.
2. If you know the SwitchBot account your device was previously added to, please log in to your original account via our app, delete the device from your account, and then re-add it to your new account.
3. If you are adding the camera for the first time, or do not know the previous SwitchBot account information for this camera, please contact us by navigating to Profile Page - Feedback and provide us with the following information:
SN Code (found at the bottom of your camera)

Purchase Channel
e..g
-Amazon
-SwitchBot Official
-Local Store
-Other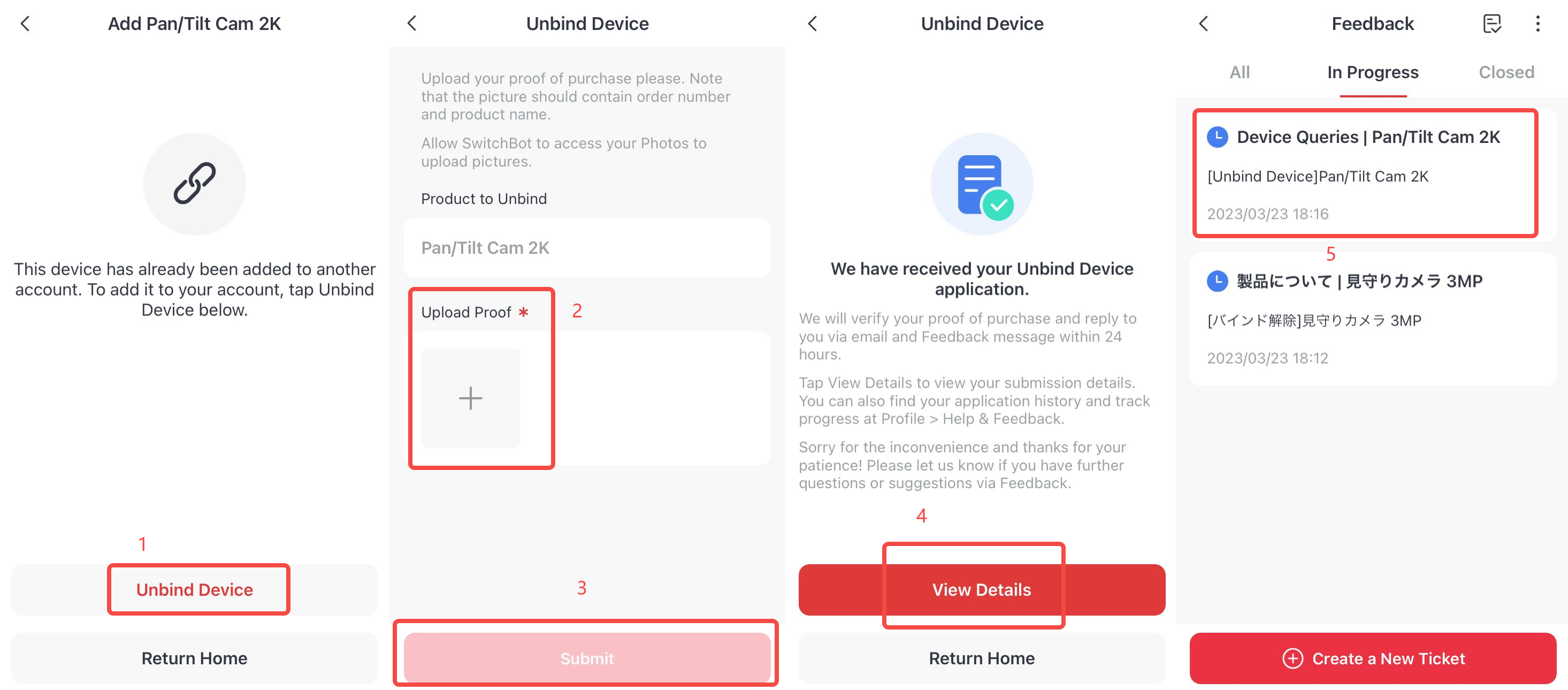 4. We will try our best to verify your information within 48 hours.
Please note: due to security reasons, SwitchBot camera devices can only be added to 1 SwitchBot account at any given time.