Updated: Mar 24th, 2023
Applicable Products: SwitchBot Meter, SwitchBot Meter Plus
SwitchBot App Version: V6.25 or later
1. Please make sure your SwitchBot app is the latest version.
2. Please restart the Bluetooth on your smartphone. Communication devices with system version Android 12 or earlier must allow location information.
Here's how to access location information(GPS) permission on Android.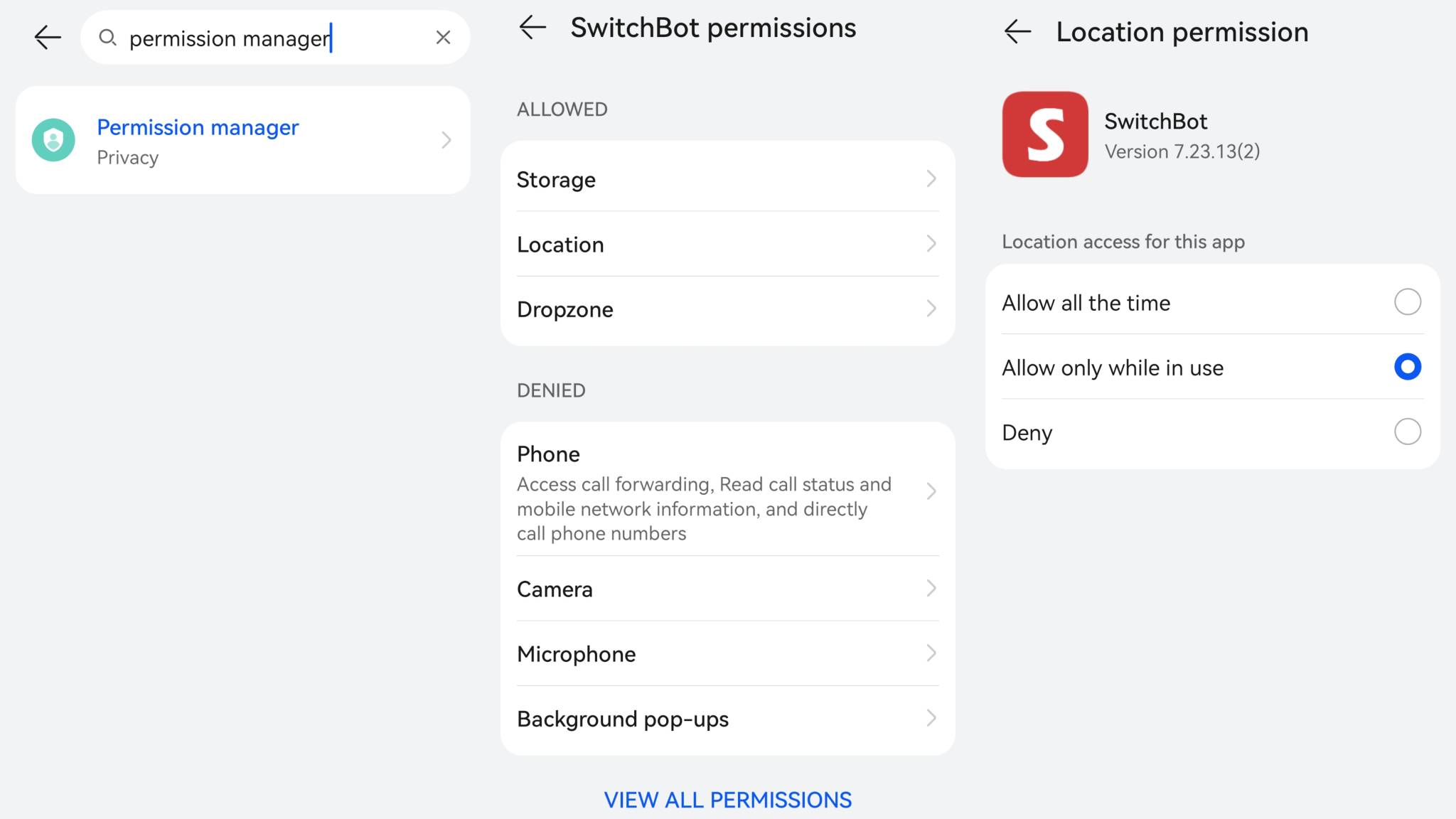 3. Please remove and insert the battery of SwitchBot Meter/Meter Plus.
4. Please press and hold the button behind the Meter/Meter Plus for 15s to reset it.
5. If you have other communication devices at hand, could you try adding Meter/Meter Plus with them?
6. If the above doesn't work, please log in to the SwitchBot app → Profile → Help and Feedback → Create a new feedback ticket.