Last Updated: Apr. 16th, 2023
Related Products: SwitchBot Outdoor Meter

SwitchBot App Version: 6.26 or newer
Before setting up
1. Make sure your SwitchBot App version is up to date.
2. Make sure you are logged in to the SwitchBot app.
To start setup
1. Take off the cover of the Outdoor Meter and remove the insulation tab.
2. Open SwitchBot App and click the "Add" mark in the upper right corner of the home screen.
3. Tap "Add Outdoor Meter" to add a single Outdoor Meter, or tap "Add Indoor/Outdoor Thermo-Hygrometer with Wi-Fi Hub" to add Outdoor Meter Kit.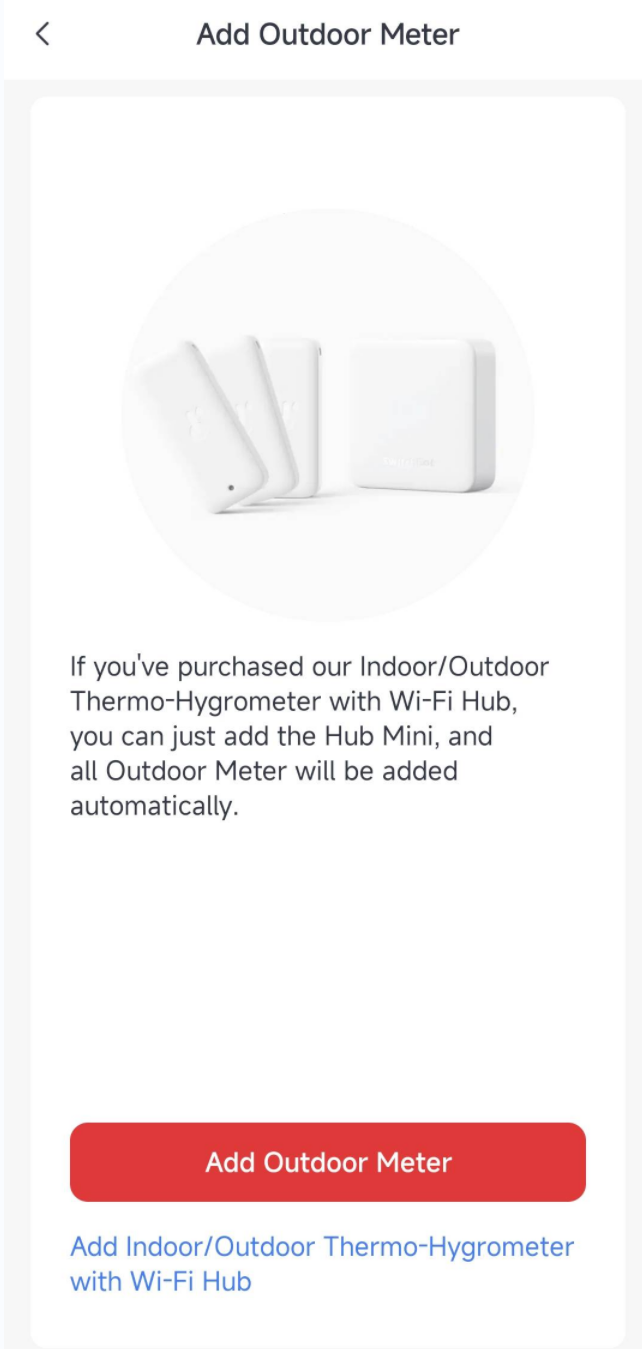 ※Related Posts: How to set up Hub Mini and notes on router settings?
4. Outdoor Meter can still be added to other accounts after deleting from the current account.
5. If you would like to add Outdoor Meter to different accounts, please tap "Add Outdoor Meter" in the first place.
※Related Posts: How to Set Up the SwitchBot Outdoor Meter