Last Updated: Apr. 16th, 2023
Related Products: SwitchBot Outdoor Meter

SwitchBot App Version: 6.26 or newer
Before setting up
1. Make sure your SwitchBot App version is up to date.
2. Make sure you are logged in to the SwitchBot app.
1. Take off the cover of the Outdoor Meter and remove the insulation tab.
2. Open the SwitchBot App and click the "Add" mark in the upper right corner of the home screen. You can find the "Outdoor Meter" in the "Sensor" section.
3. Tap "Add Outdoor Meter" to add a single Outdoor Meter, or tap "Add Indoor/Outdoor Thermo-Hygrometer with Wi-Fi Hub" to add Outdoor Meter Kit.
4. Press and hole the button for 2 seconds and then tap "Next" on the screen.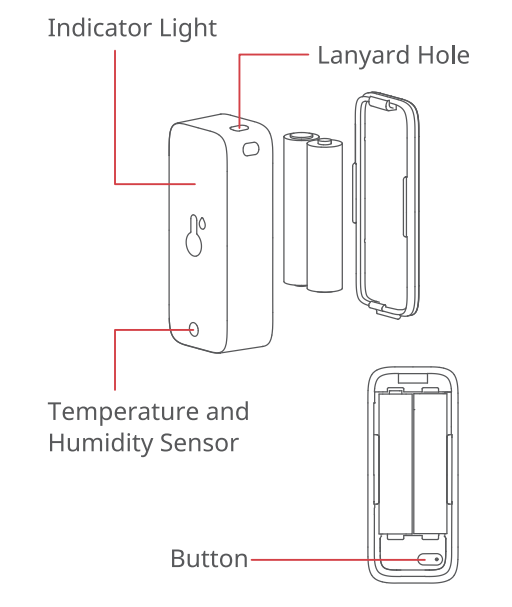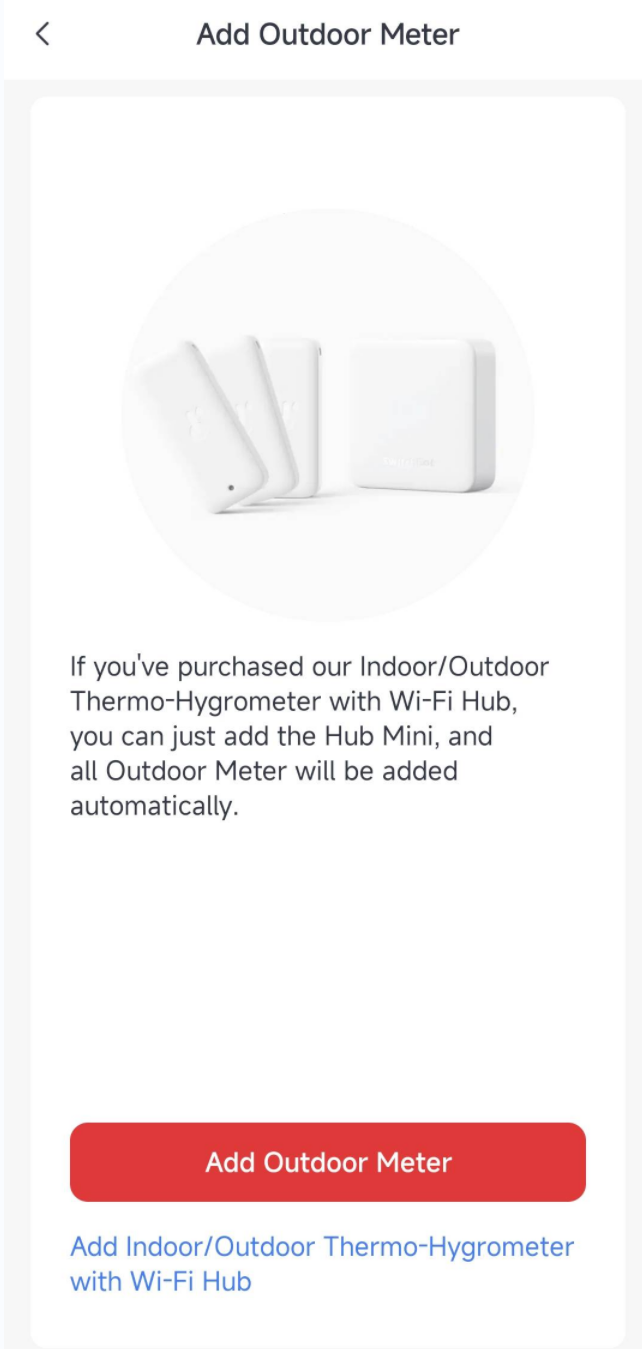 ※Related Posts: How to Set Up the SwitchBot Outdoor Meter Kit
5. Finish the initial setup and then tap "Next".
Caution:
The Outdoor Meter needs about 30 minutes to calebrate the temperature and humidity data after first set up.