Note:
We do not recommend connecting the SwitchBot Indoor Cam to a hotspot because the Indoor Cam will transfer the videos, voice, and screenshots via the Internet. It may cause more than 5 Gigabytes per day under HD monitoring.
One of the functions of the Indoor Cam is, when motions are detected in front of the camera, a relevant alarm message will be sent to our cell phone. In that way, we can get a hold of what had happened during a specific time of a day in our room, or in the living, etc.
If we can't receive any alarm messages from the Indoor Cam, here are the things we should check before we can bring it back to work.
1. Make sure the network is stable on our cellphone
2. Make sure the Motion Detection is enabled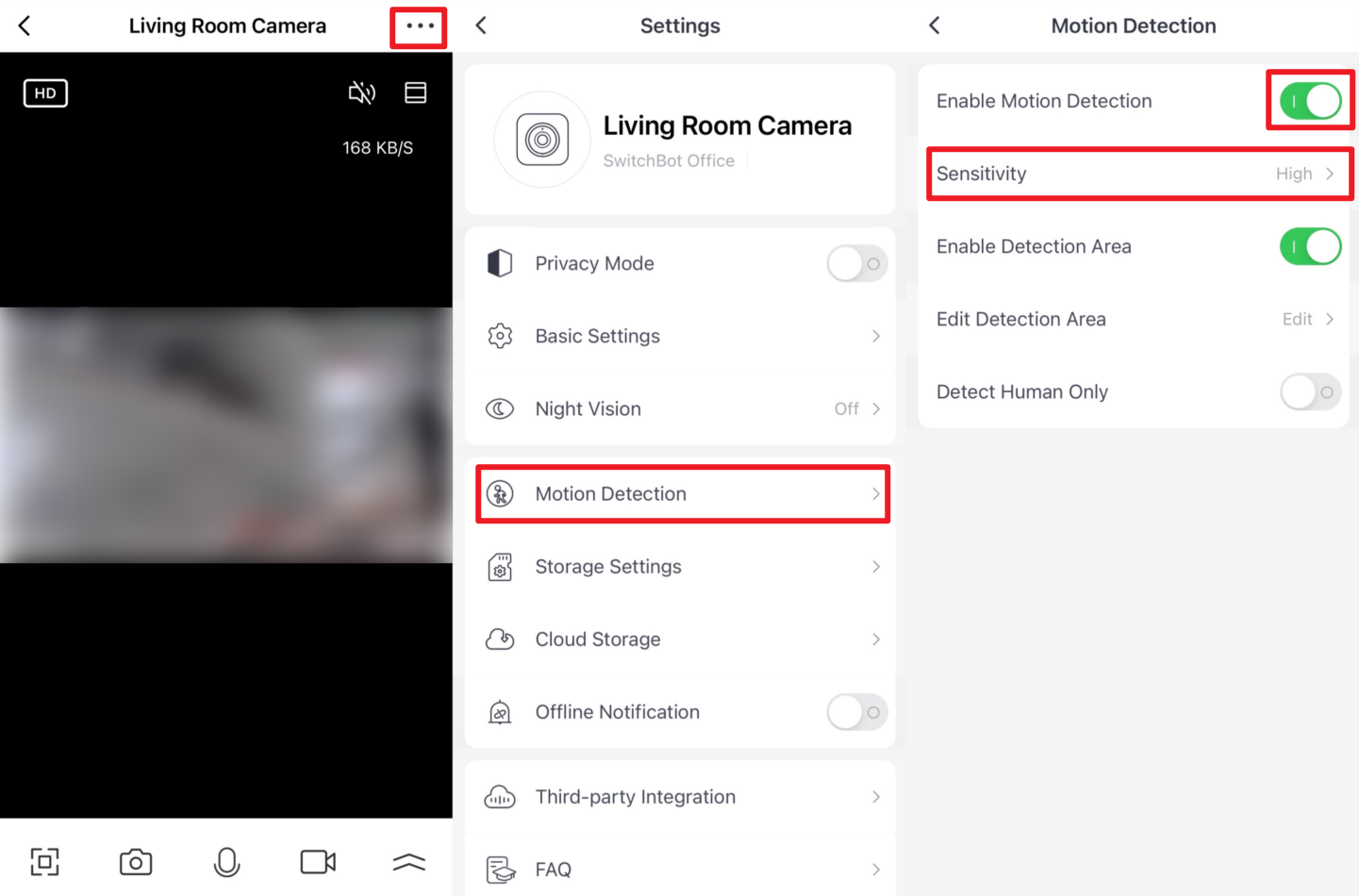 We can also set the sensitivity of the motion detection to high.
3. Make sure the notification on the SwitchBot App has been enabled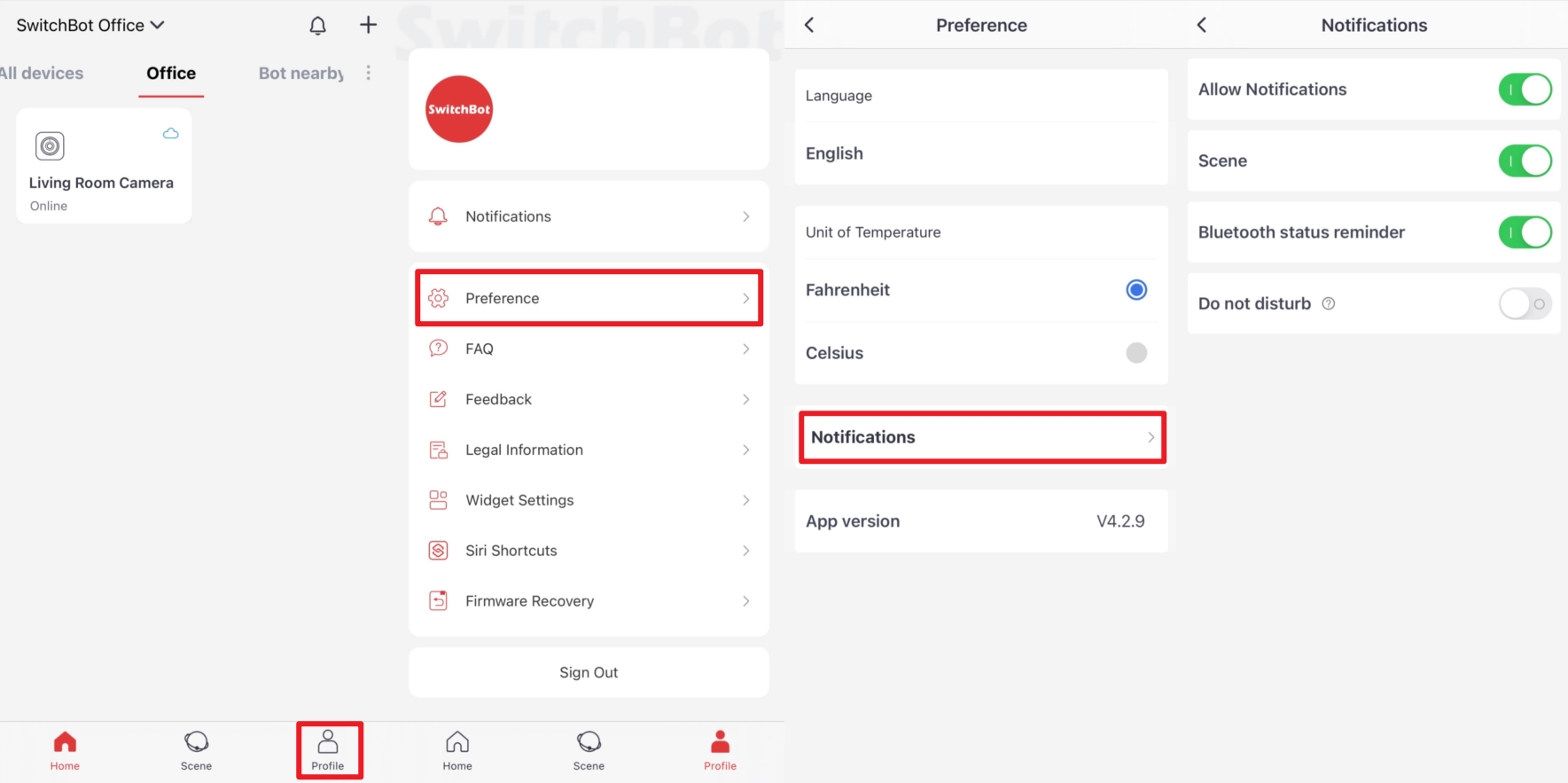 4. Make sure the notification on the cellphone has been authorized for the SwitchBot App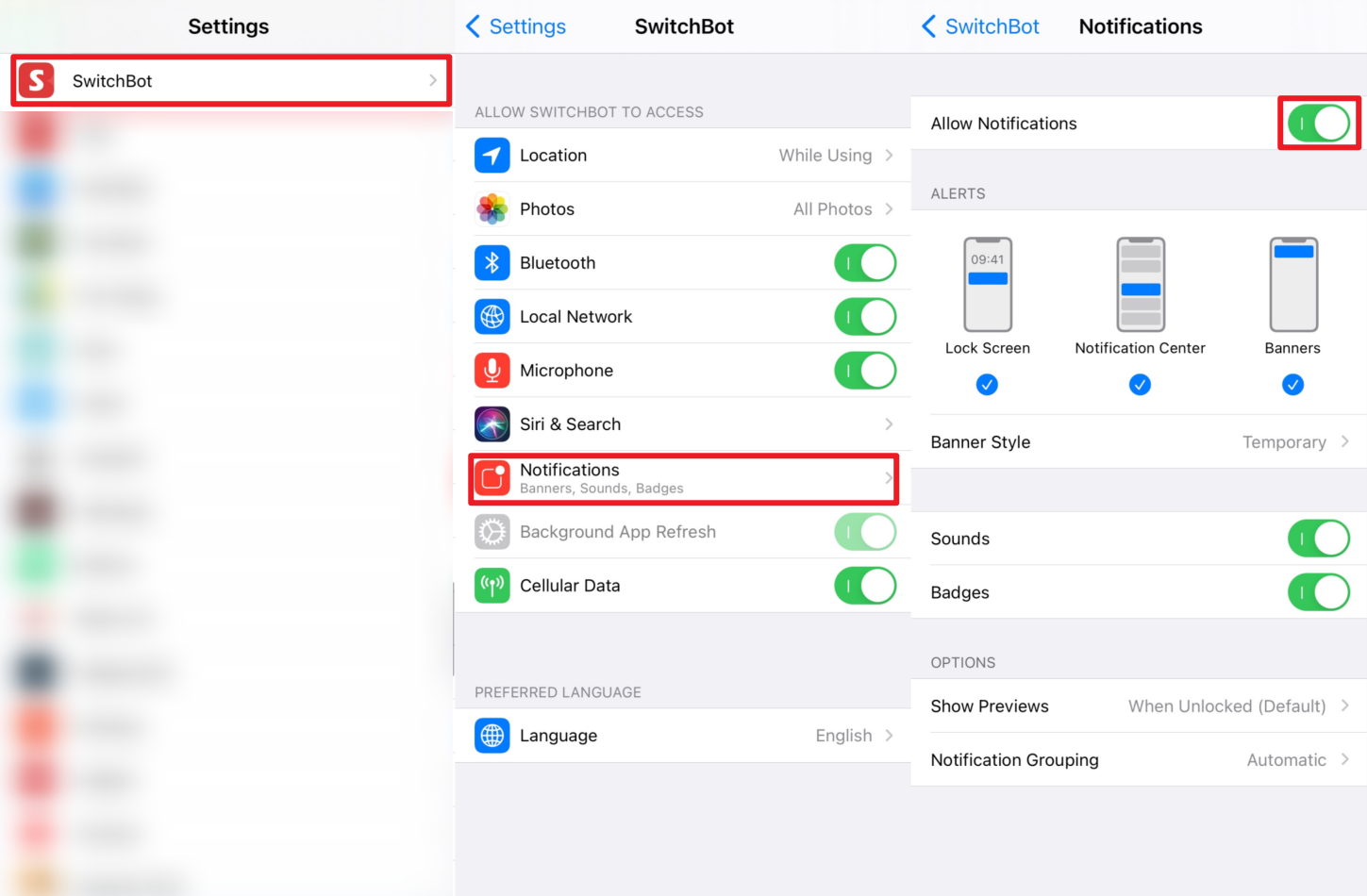 5. Try to enable the "Offline Notification"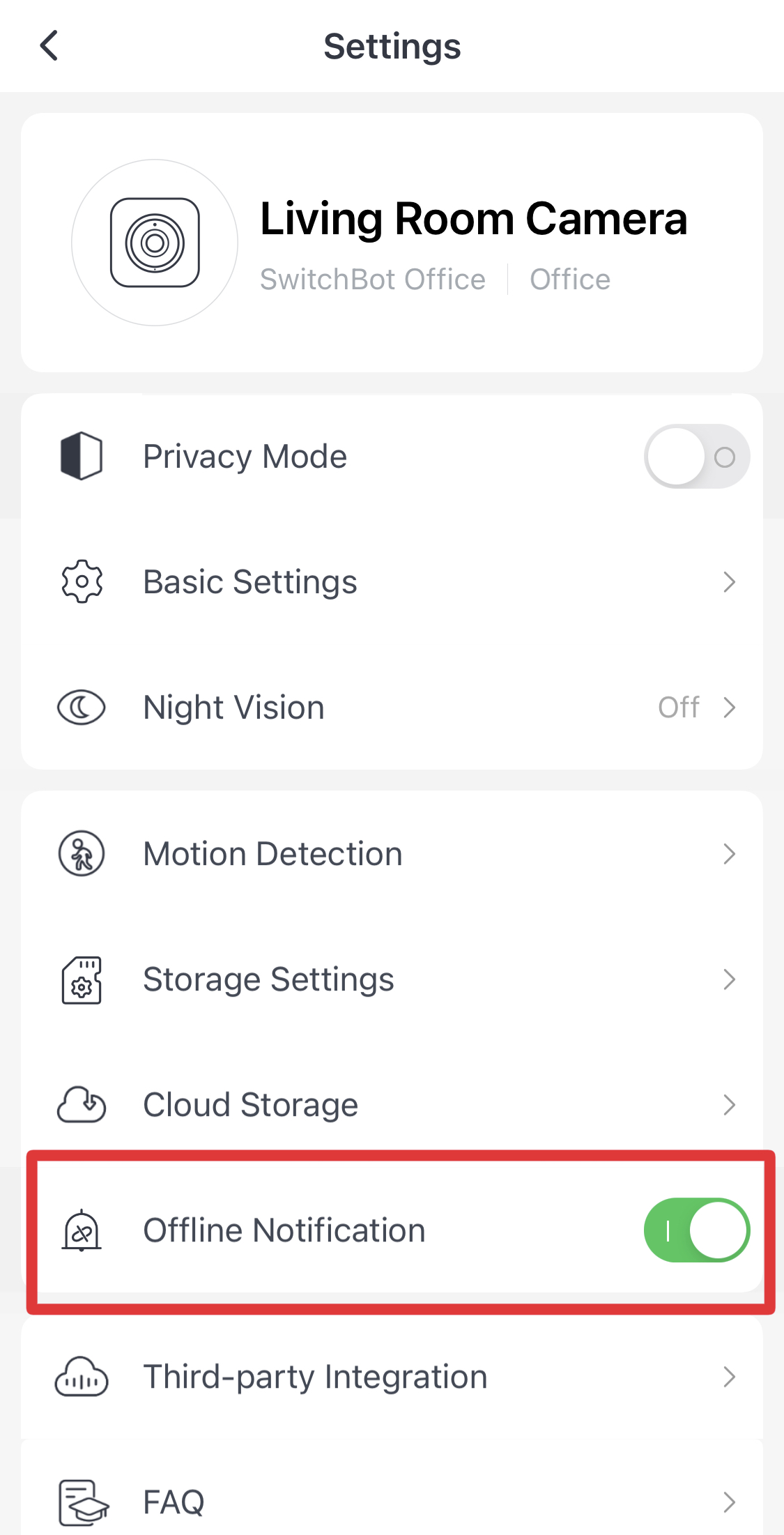 If the problem persists, please submit a feedback request on the SwitchBot App. The support team will help to fix the issue.