1. On the "All devices" page, click on a light bulb on the main menu of the app. Note that the device has to be online to be able to be grouped with other light bulb (s).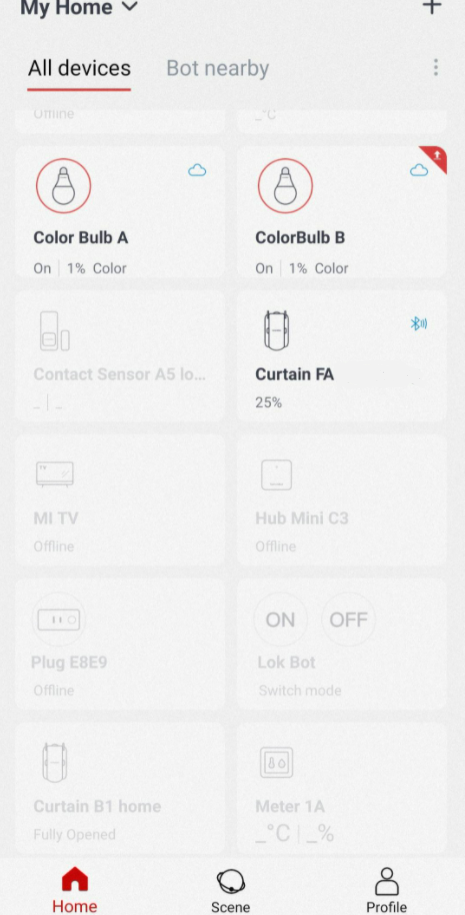 2. Click on the gear icon on the top right corner, then tap the second option of 'Manage Group'. The device you clicked first would be the main device - shown as the first device in Manage Group.
This can't be changed or removed, unless you ungroup them.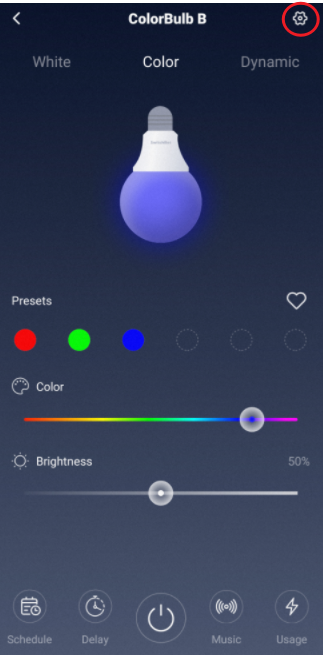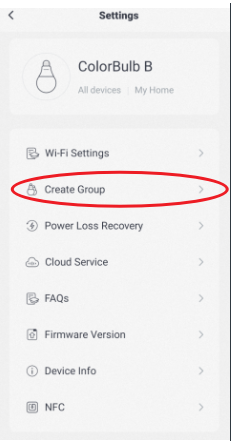 3. Now you can group the main device with another light bulb that is online, tab on 'Save' to keep the settings.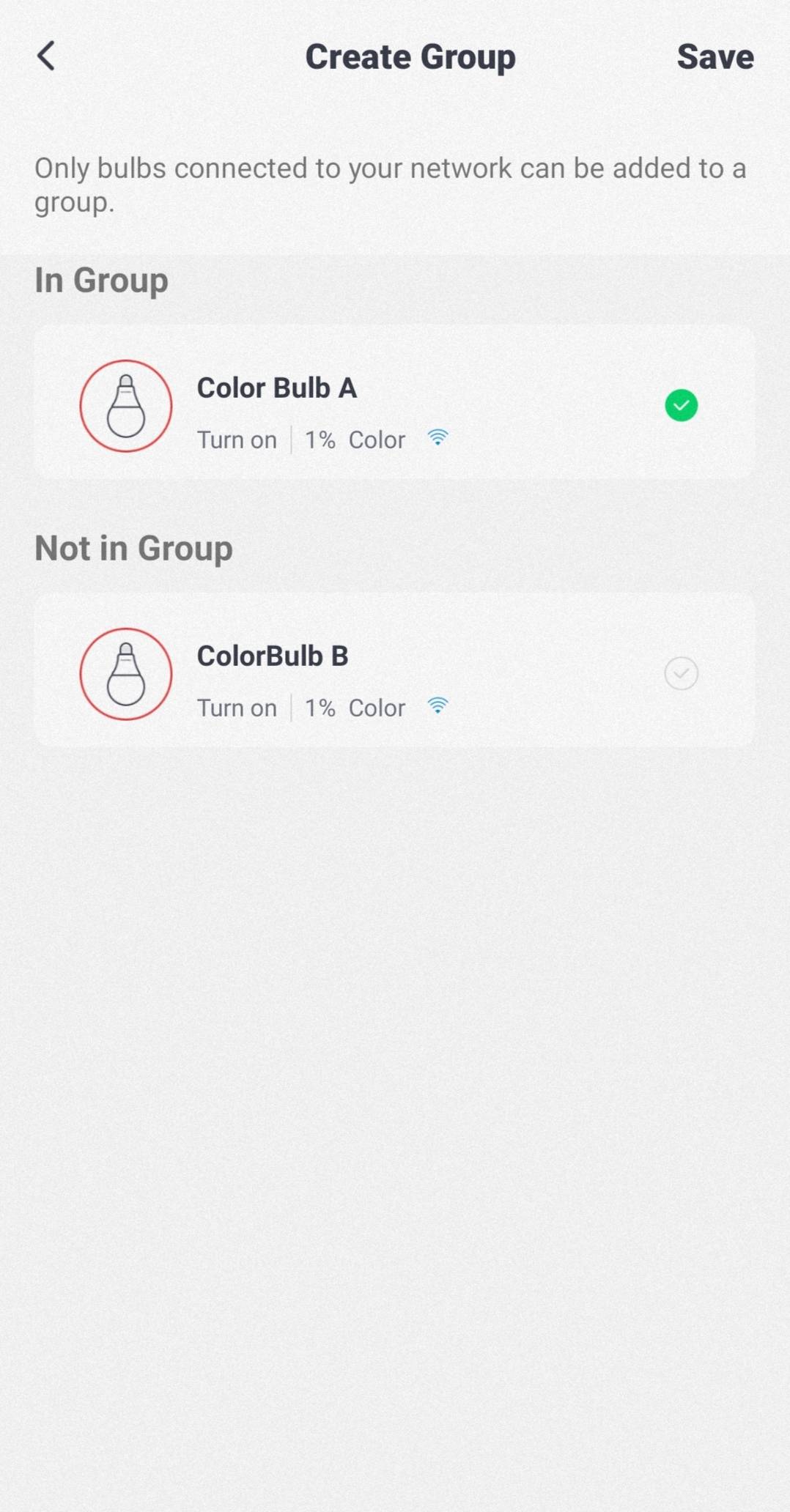 4. Put the devices under the same 'In Group' category by checking the green tick on its right.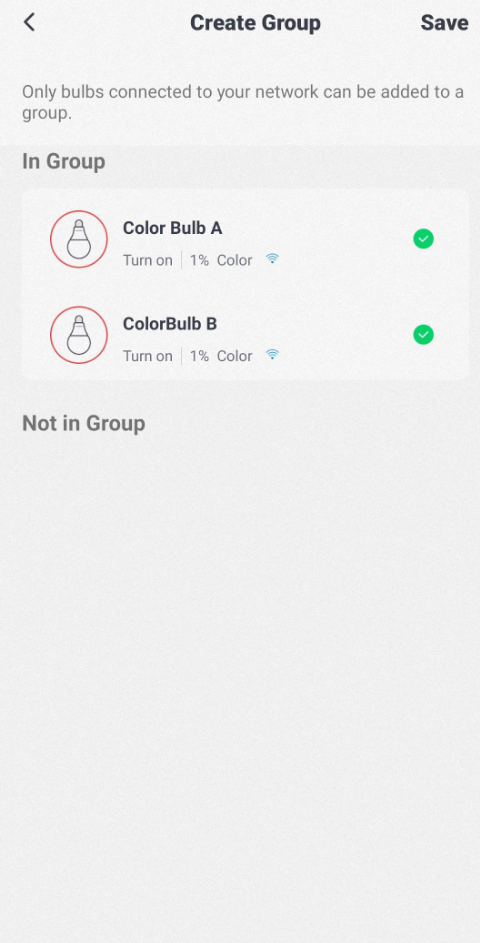 5. After you save the settings, you can rename the group, press OK when you're done.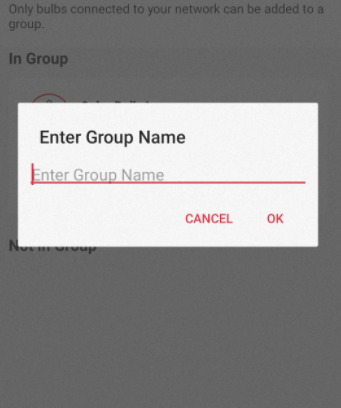 To ungroup
1. Choose the paired group from the homepage.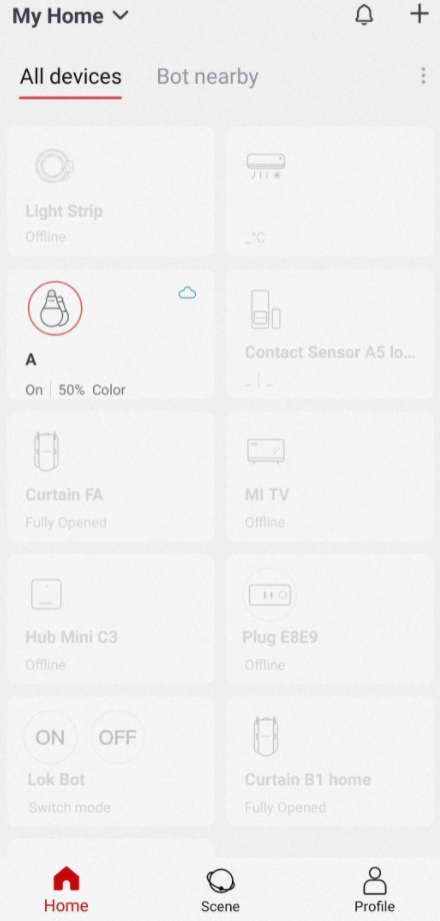 2. Enter the page of the grouped light bulbs and select the gear icon on the top right corner to enter the settings page.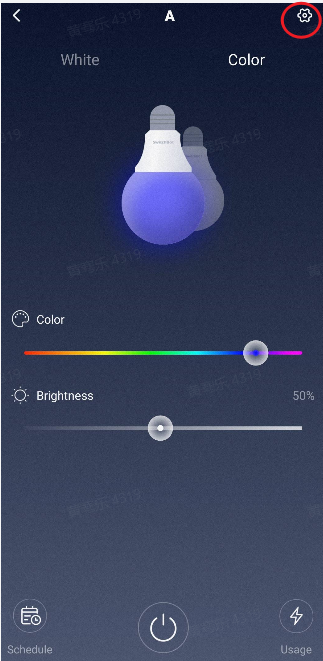 3. Select Remove Group after entering 'Group Settings' and you're done!