Make sure your SwitchBot Humidifier ​is connected to the Internet.
Tap the gear icon and then tap the cloud service.
After that, tap Siri Shortcuts.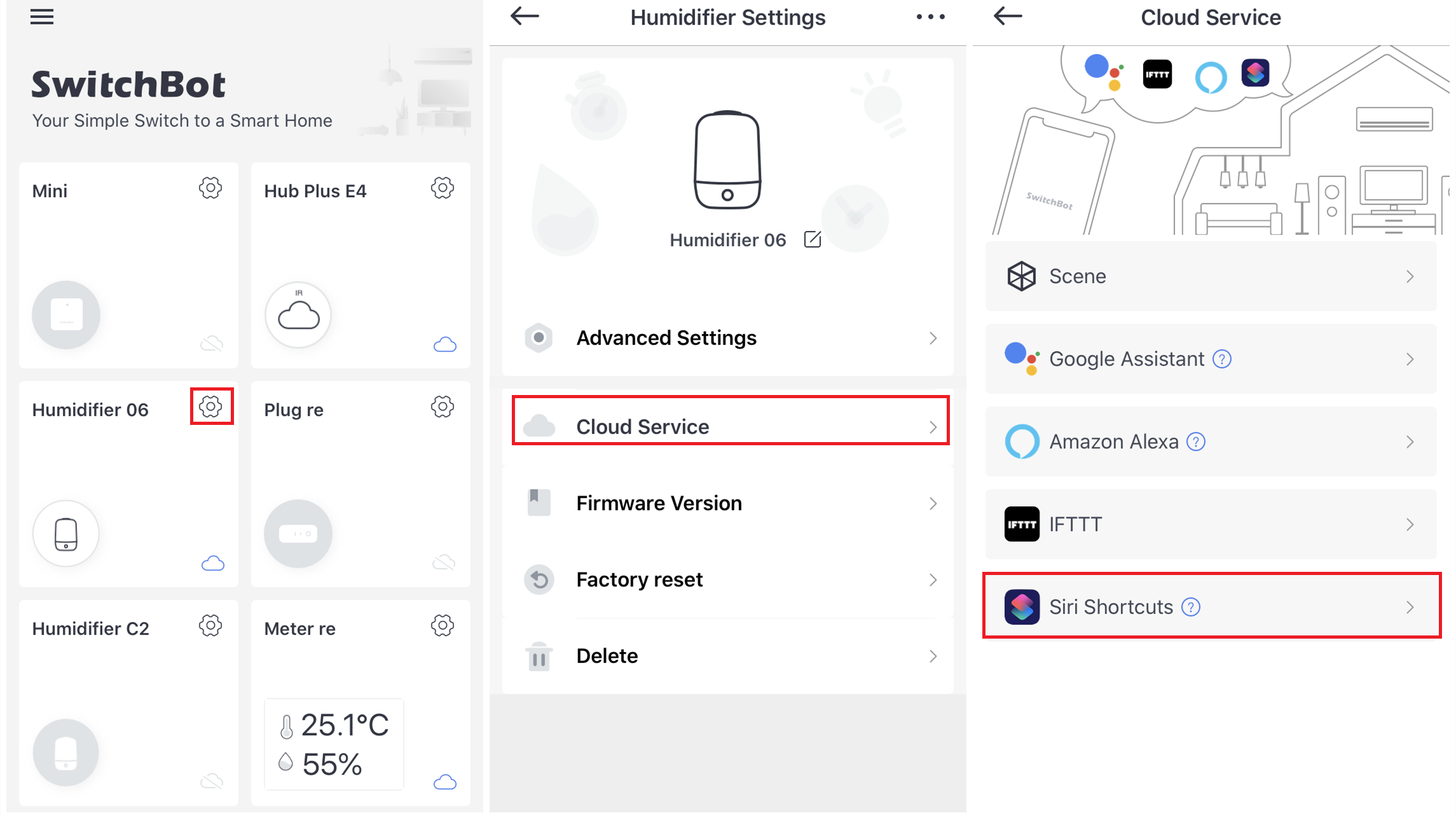 Choose the work mode of the humidifier and start to record your voice command.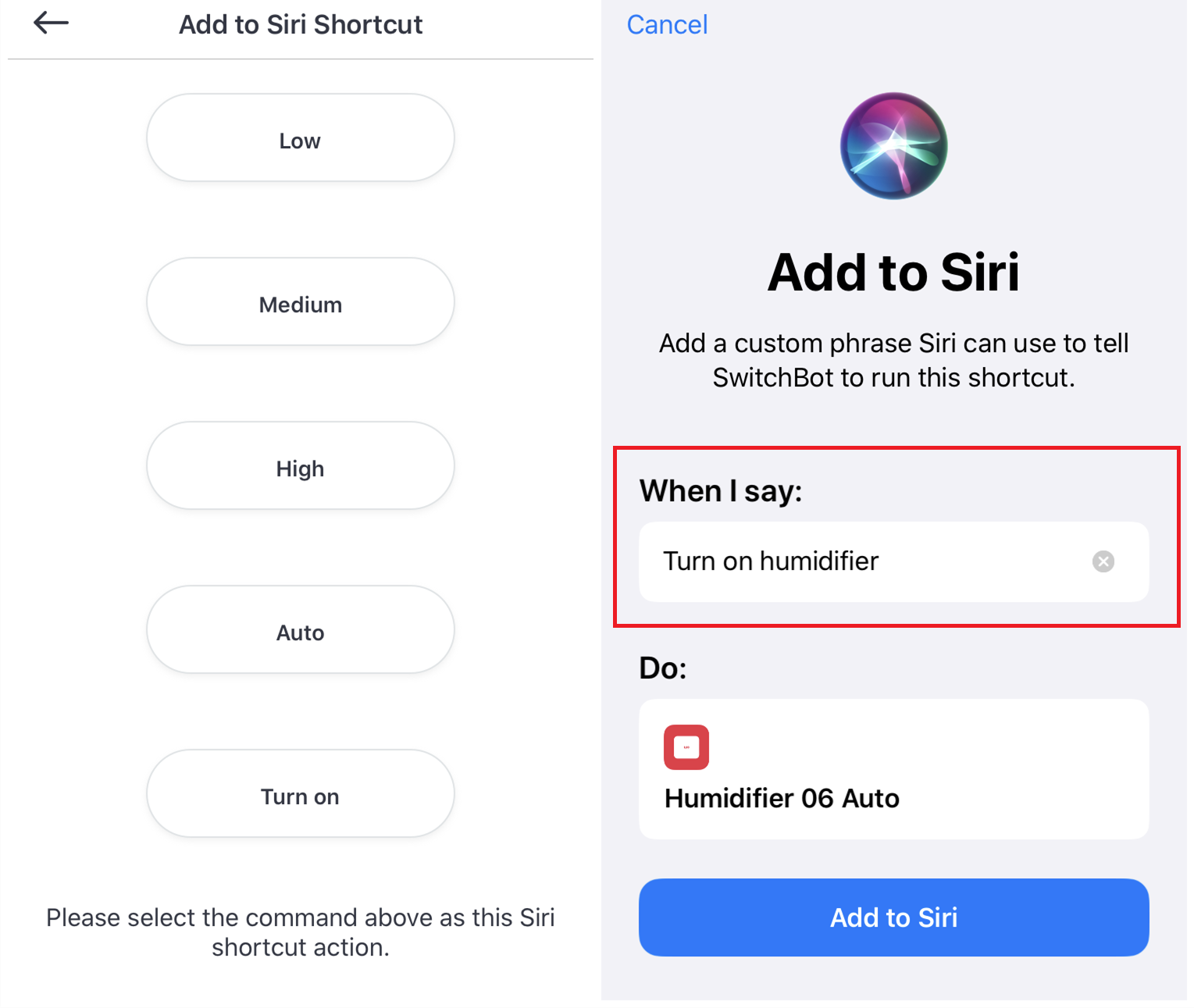 Now, you are free to ask Siri to turn on your humidifier.