Please follow the steps to set up Siri Shortcut for Humidifier.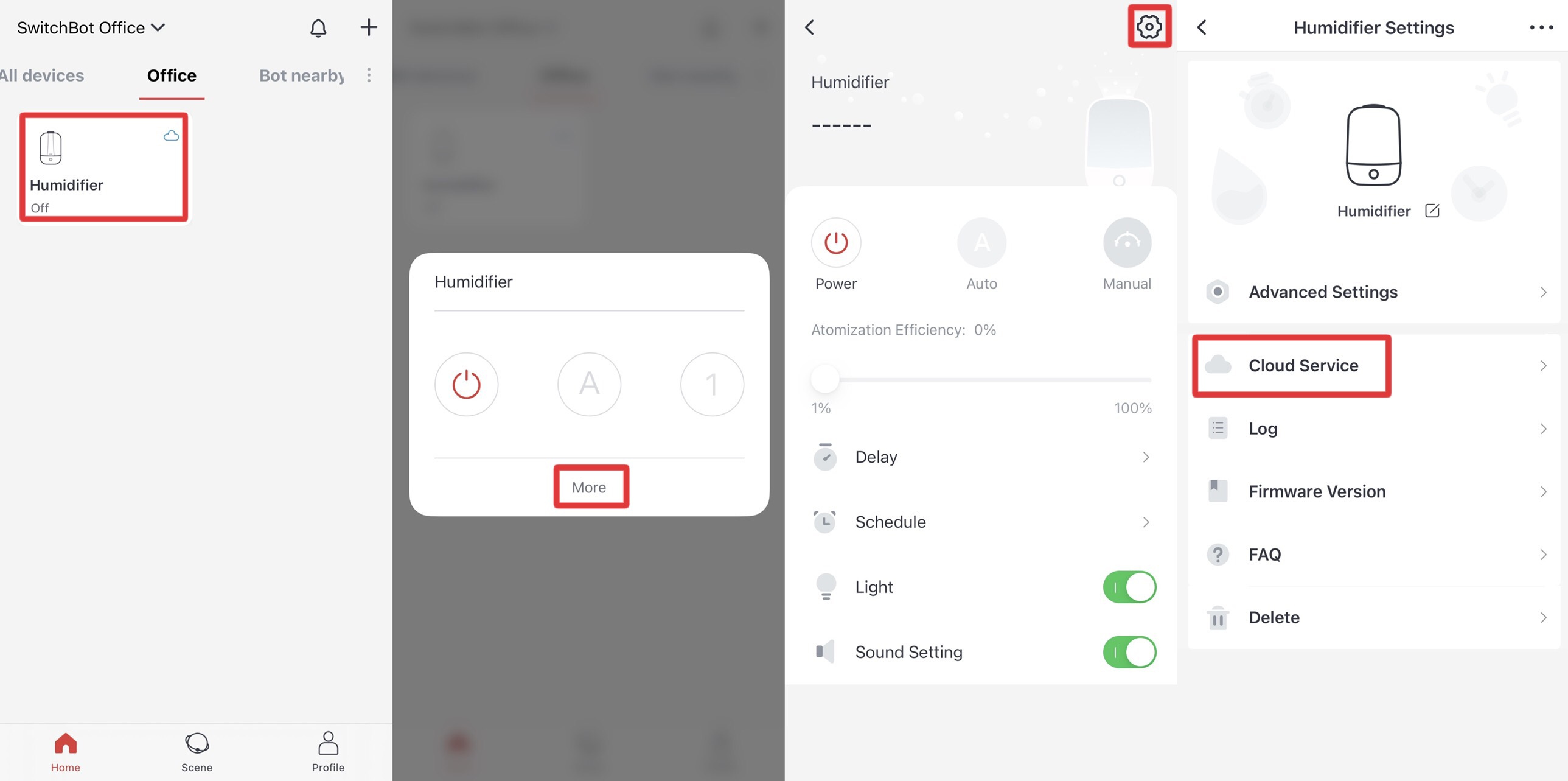 Tap the icon of the Humidifier on the homepage to access the quick control panel.

Tap "More"

Tap the gear icon

Tap the Cloud Service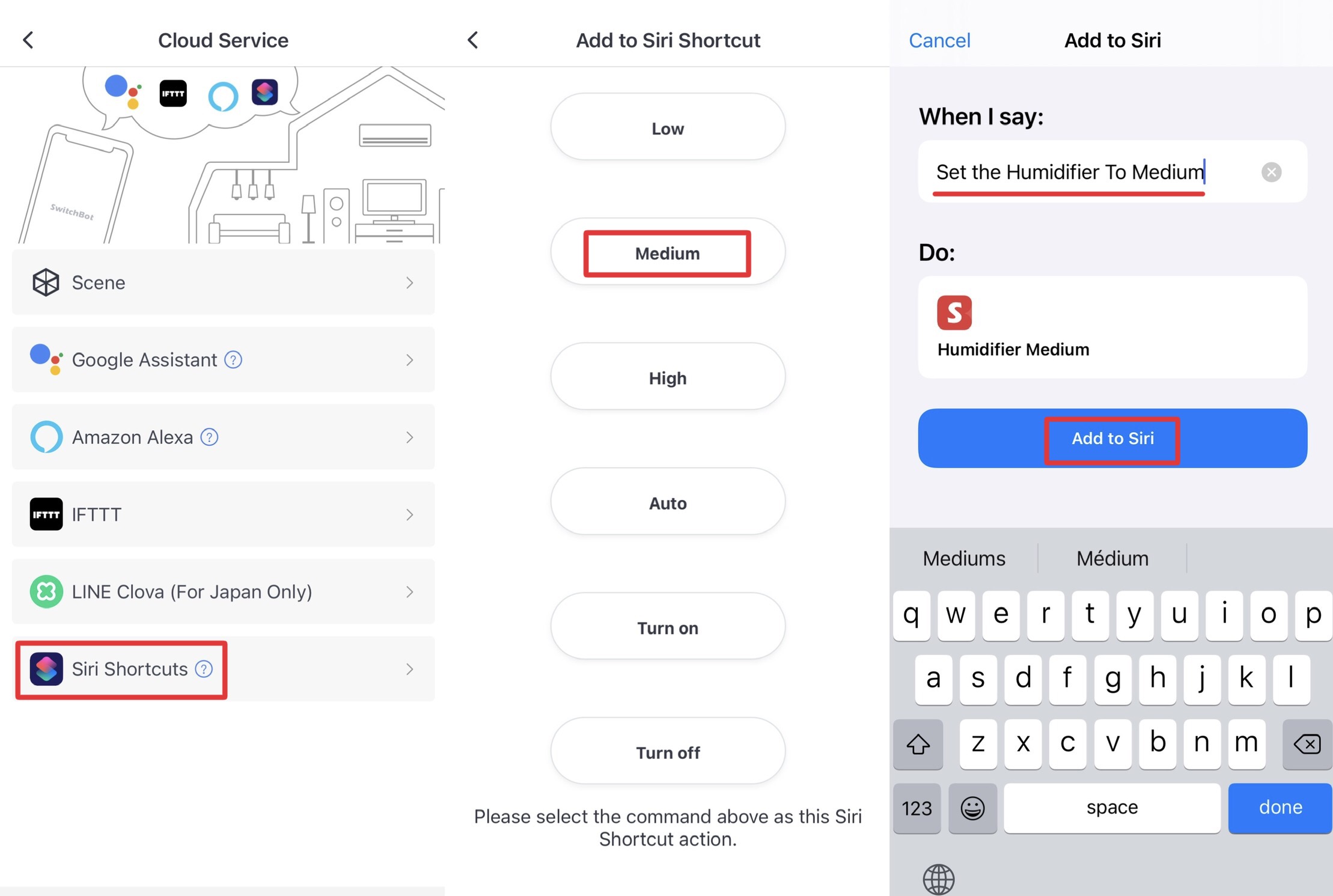 Go to Siri Shortcuts

Tap an action for the Humidifier (Take Medium for example)

Type in a command for the Siri Shortcut that is about to create

Add to Siri
After that, you can activate the Humidifier via Siri Shortcut. Or you can use the voice control to activate it, by saying "Hey Siri, Set the Humidifier to Medium." And there you go.