1. Turn on the "Others" appliance with Button Widget
•Open the IFTTT app and tap Get more.
•Slide down and find Create your own
•Tap "this" and search "SwitchBot"
•Tap "Temperature or humidity changes"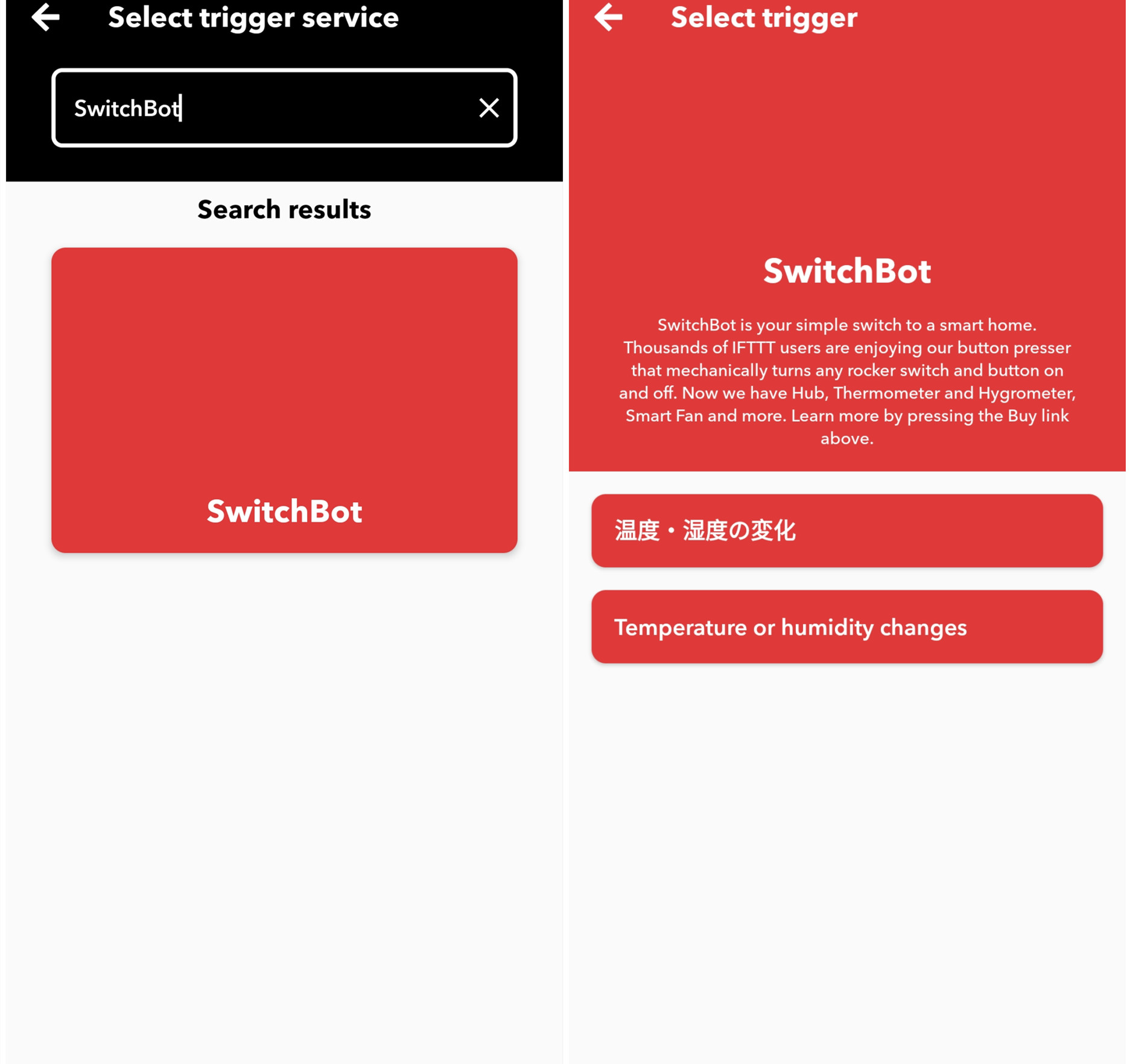 Set all the details and then tap continue. Now you could tap "That" section and choose another service to be triggered by your Meter.