Step 1: Turn on the Cloud Service for the SwitchBot Meter on the app.
(Make sure that the SwitchBot Hub Mini is connected to the Internet.)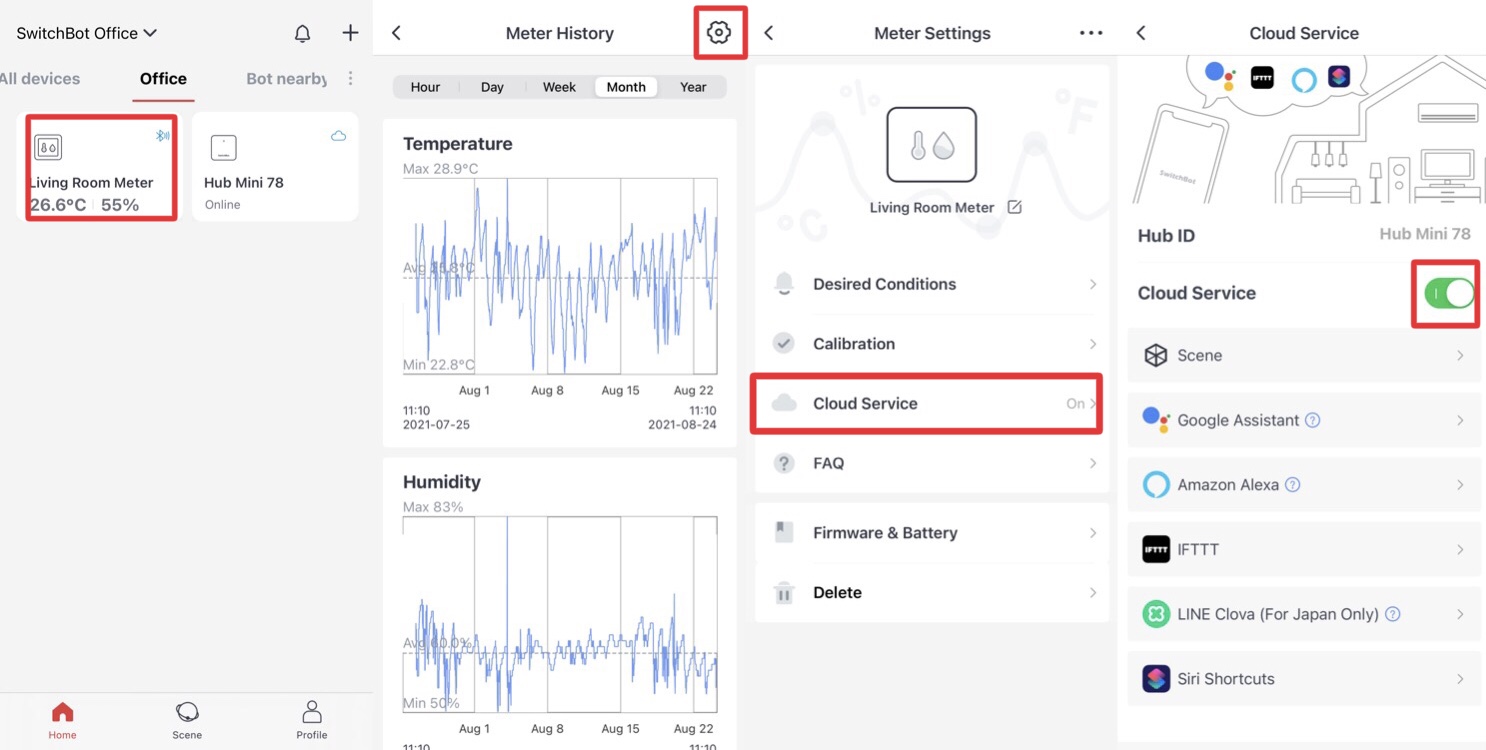 Step 2: Go to IFTTT and set up an applet.
Open the IFTTT app and tap "Create".
Tap "If This" to create a triggering condition.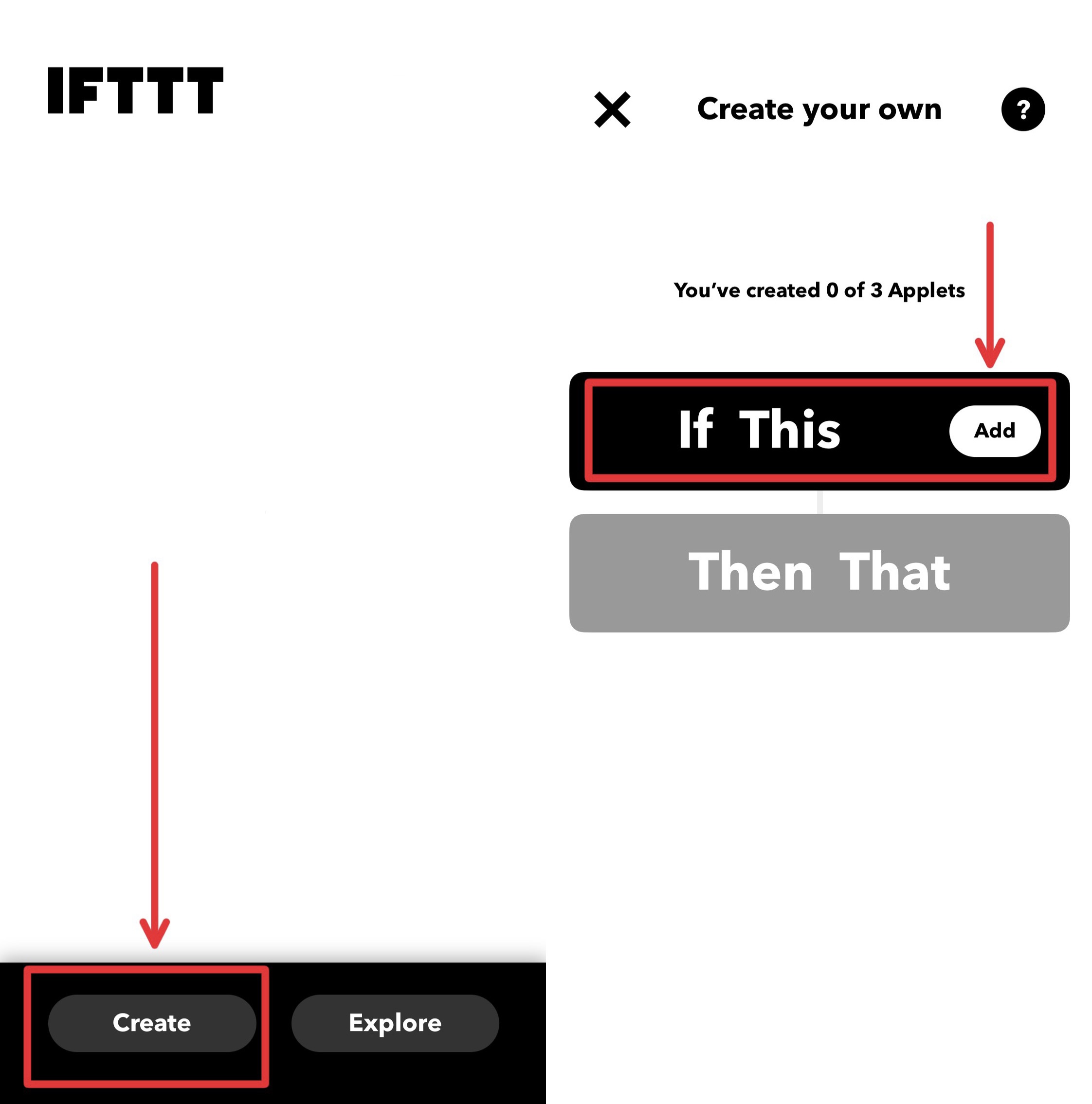 Manually search for "SwitchBot"
Tap "Temperature or humidity changes"
Set all the details and then tap Create Trigger.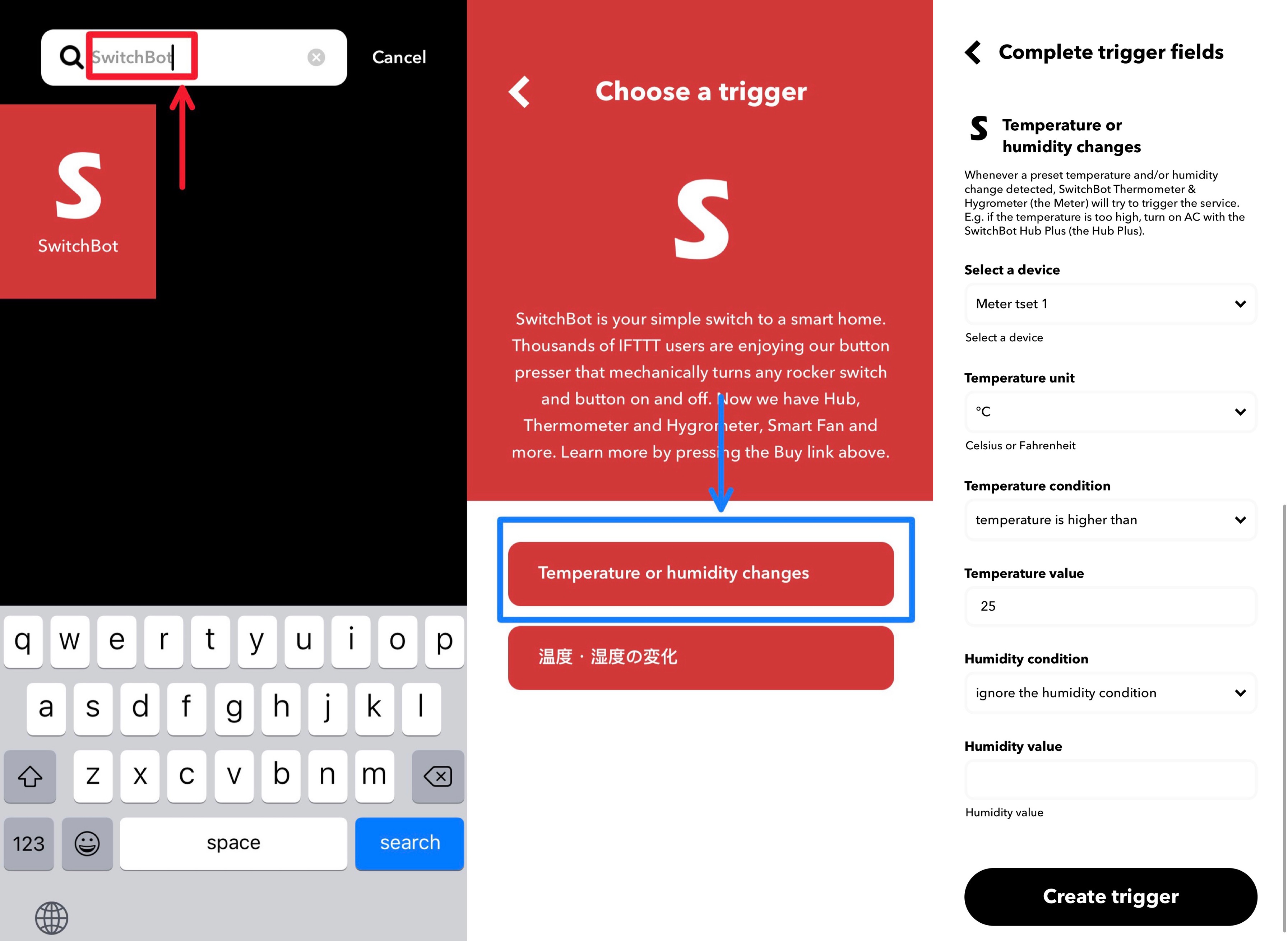 Tap "Then That" section and choose another service to be triggered by your Meter.