Make sure your SwitchBot Hub ​is connected to the Internet.
Assign a readable name for your Meter, like "Office Meter" (optional).
Then enable the Meter's cloud service.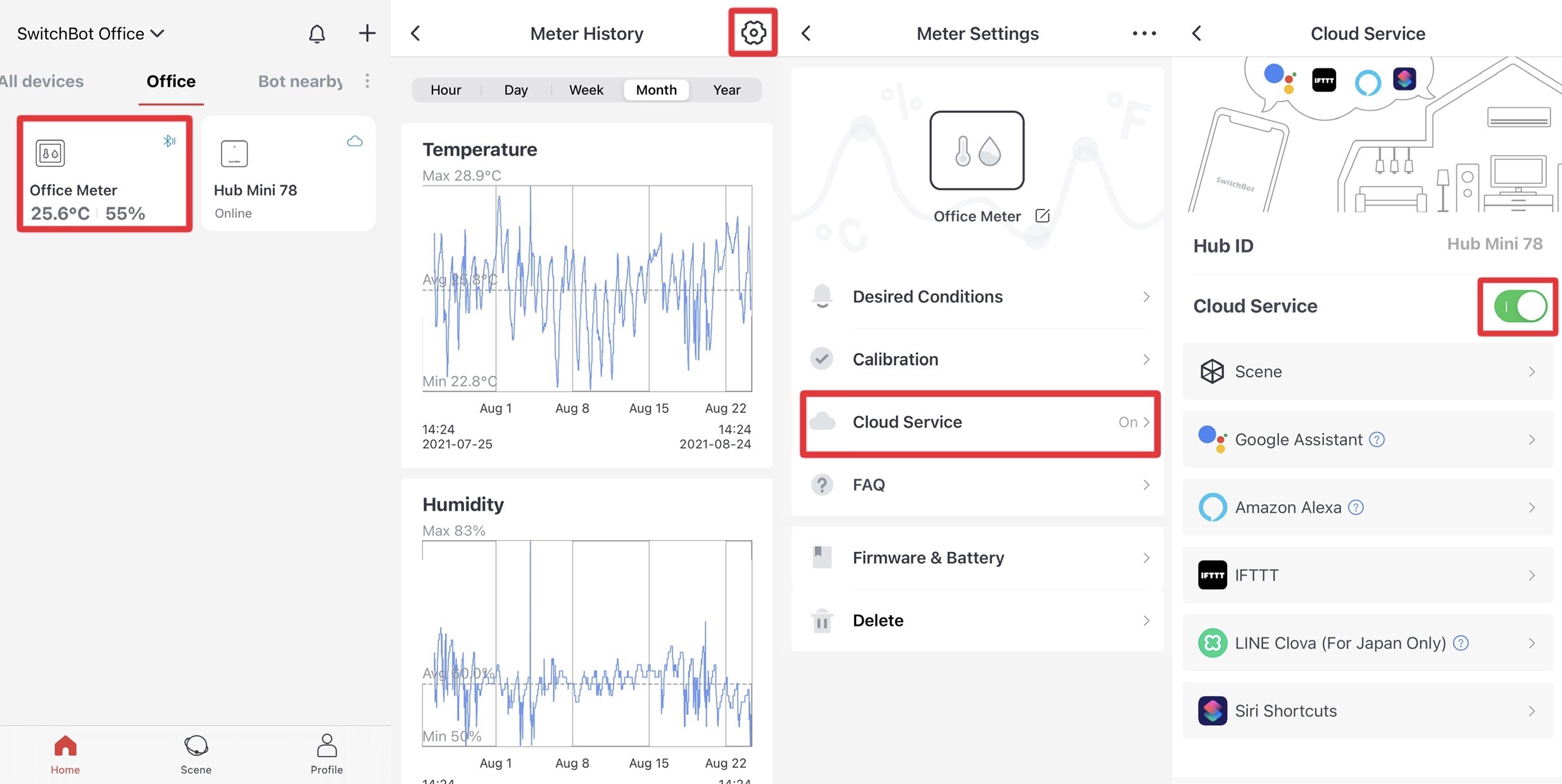 Step 2
Make sure that you have downloaded "Shortcuts" from App Store.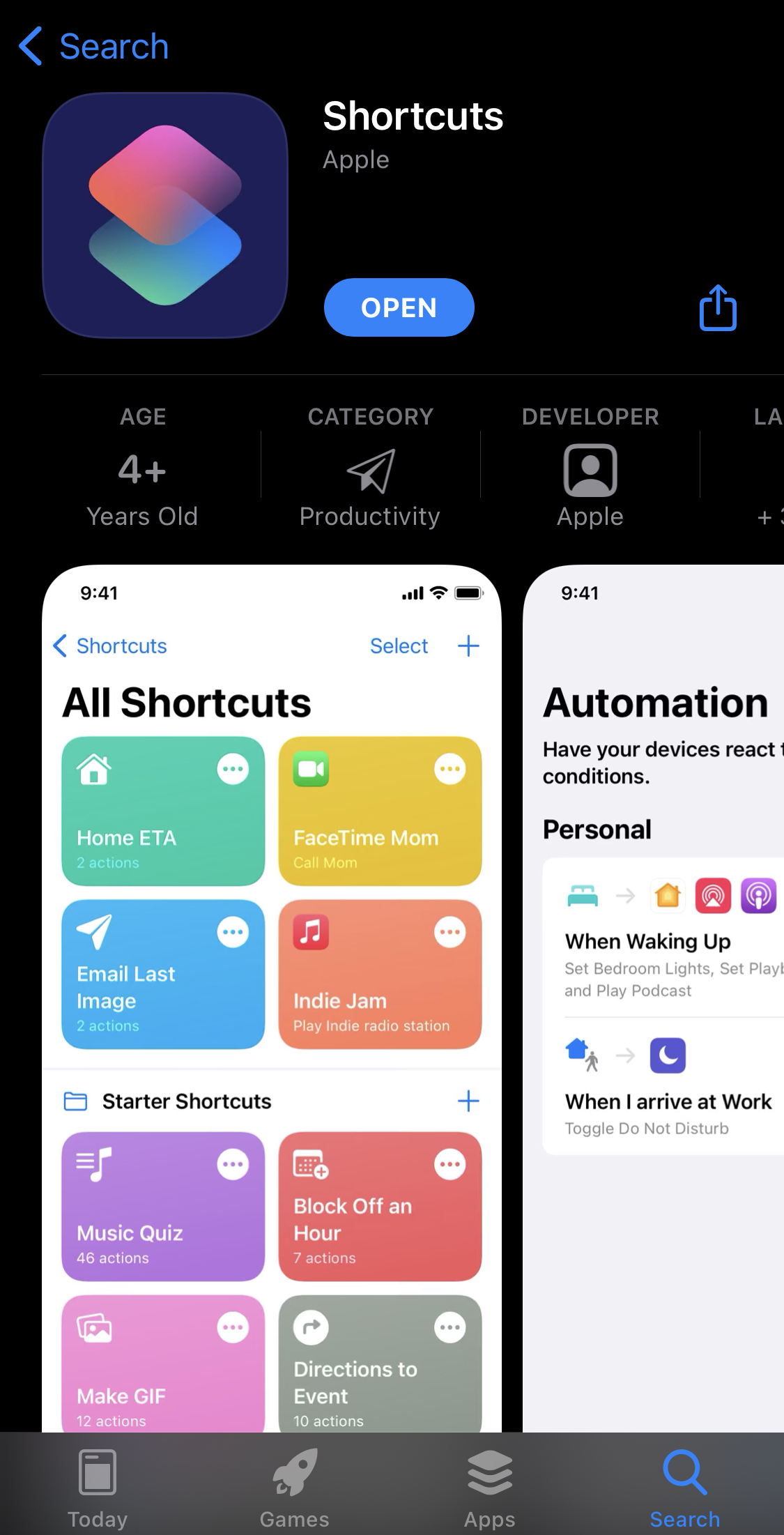 Go to the settings page of the SwitchBot Meter.
Tap "Siri Shortcuts" and give a name to the one that you are about to creat.
When the Siri Shortcuts is added to Siri, you can ask "Hey Siri, what is the office temperature?" Siri will show you the condition of the Meter currently.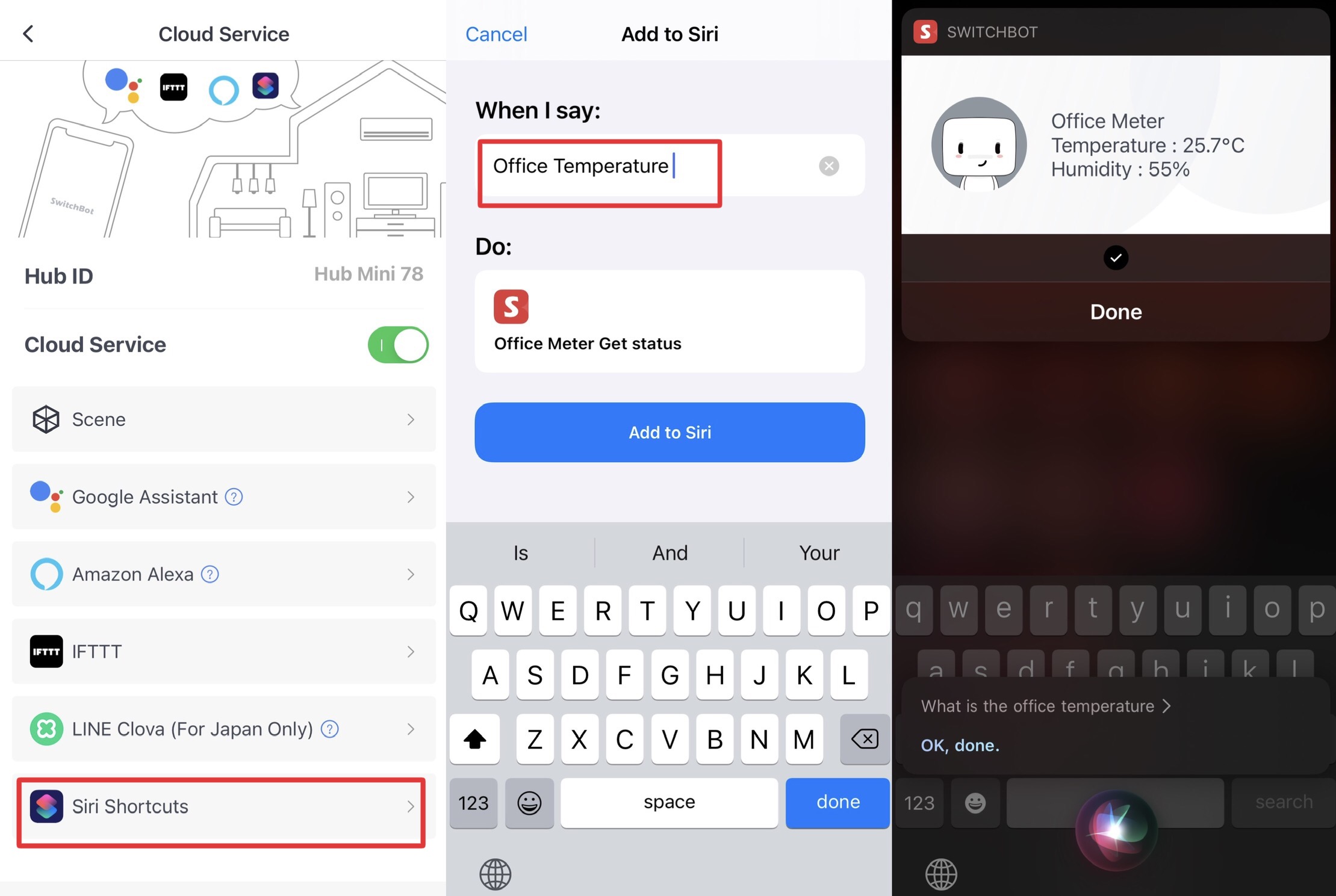 Step 4
If you have an Apple HomePod you could use it to access your SwitchBots.
Long press the HomePod in the Home app.
Then tap the gear icon to turn on the personal requests option.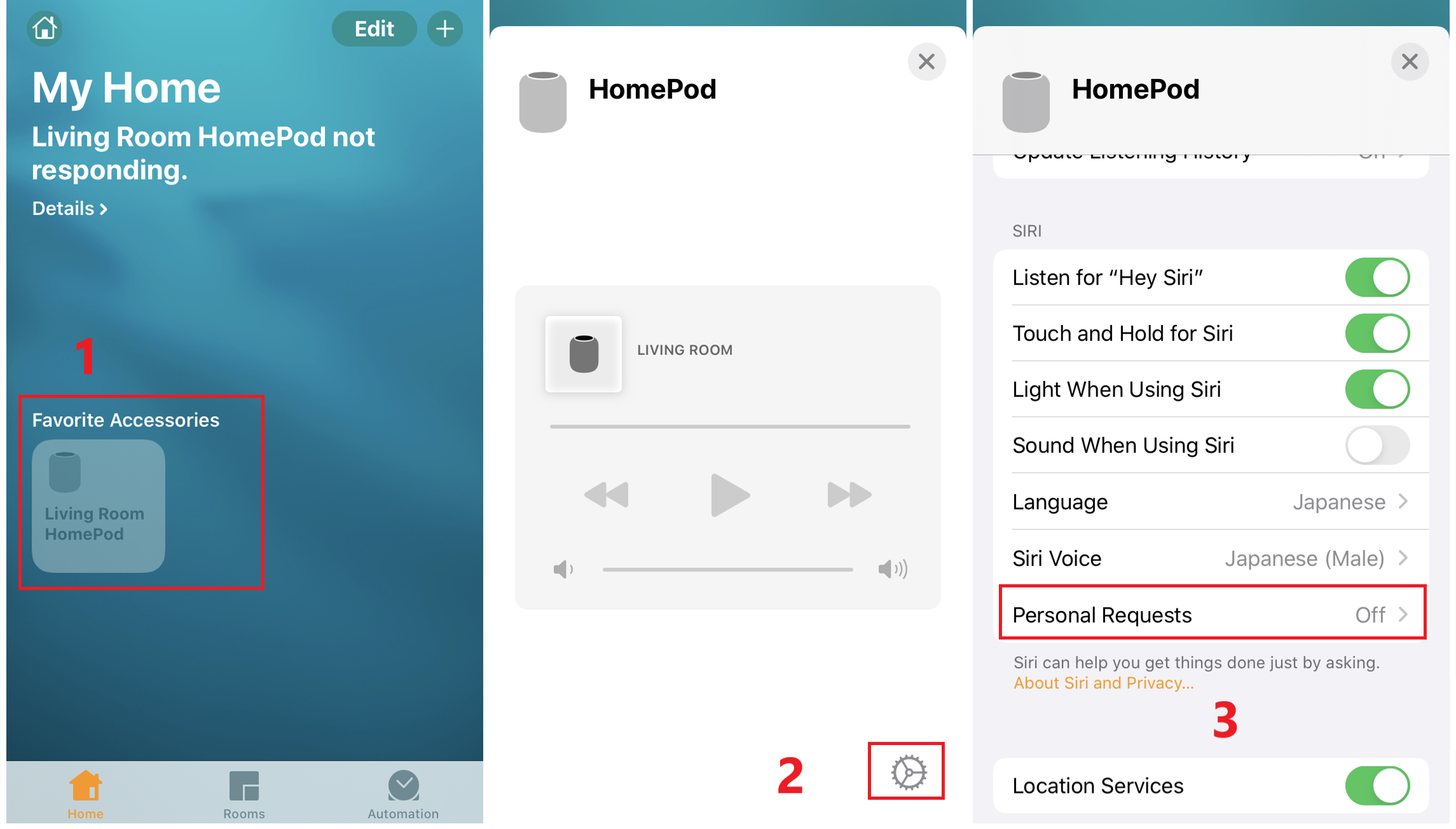 Now, you are free to ask your HomePod or iOS devices to check your room's temperature and humidity.