Make sure your SwitchBot Hub ​is connected to the Internet.
Assign a readable name for your Meter, like "Living Room Meter" (optional).
Then enable the Meter's cloud service.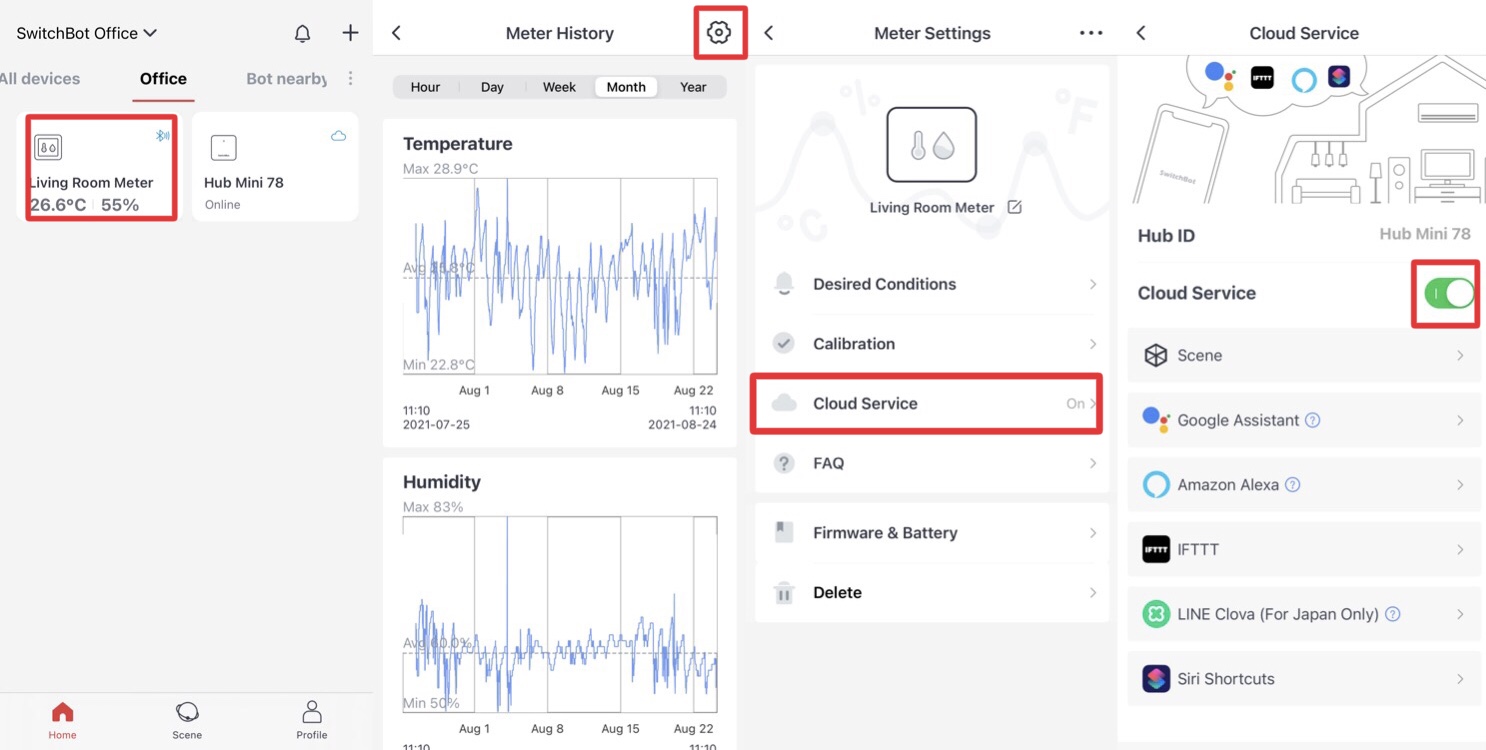 Open your Alexa App. Search "SwitchBot" skill.
Sign in to your SwitchBot account to enable the skill.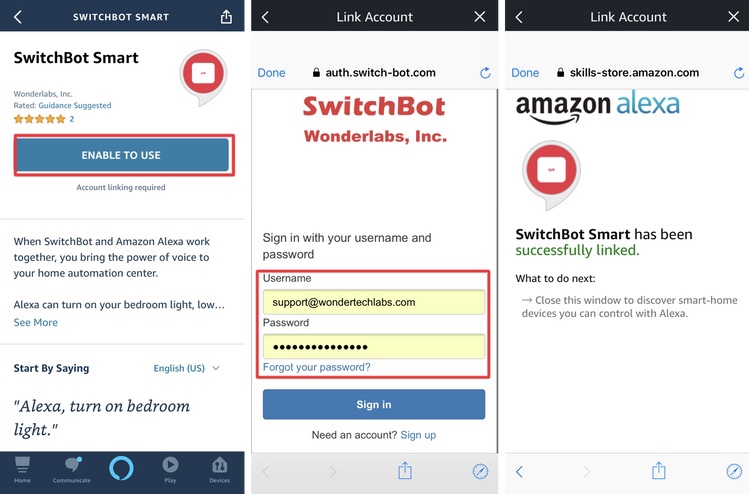 Discover devices and you will find your Meter has been added.
"Alexa, what's the temperature of the Living Room Meter"
* Note:
Please ask your Alexa to update the device list after adding a new device.
​
You can say: "Alexa, discover devices."