Updated 2022.12.22
Applicable products: SwitchBot Hub Mini
SwitchBot app version: 6.20.1 or newer
Device firmware version: 3.7-2.4 or newer
1. Check the manual of the remote control of the appliance you need to control to confirm whether the appliance itself supports IR remote control.
2. Make sure your appliance and IR remote controllers are NOT marked with any Bluetooth logo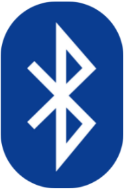 .
3. If so, follow these step
s to perform a test:
Block out all infrared light from the emitter on the front of remote control by hand.

Press the remote buttons to test if the appliance can be controlled.

Those appliances that do NOT respond to remote are generally identified as IR appliances.
4. If you are still unsure about the signal type of your remote,
Please contact your manufacturer to confirm the signal and button type.
5. If you have any further questions regarding the Hub Mini as well as your appliance and remote control, please submit a feedback.
Brand of appliance:
Model of appliance:
Model of the remote:
Online purchase link of appliance(If possible):