The SwitchBot Bot is a Bluetooth device that does not need to be paired to a SwitchBot account to use. All we need to do is to get rid of the isolation tag, and it can be detected and accessed.
In that case, it is expected that anybody with a smartphone near this Bot can scan its Bluetooth signal and get to control it.
In order to avoid unwanted control of our Bot, we can set a password to it. After that, even those nearby who scan this Bot cannot control it without a correct password.
Please follow the guide to set a password for the Bot.
1. Find the Bot on the SwitchBot App.
If we did not sign up for a SwitchBot account, the Bot will show up in the Bot Nearby section.
If we have added the Bot to our account, we can find the Bot on either All Devices or the relevant room section.
2. Go to the settings page of the Bot and we can set a password for it.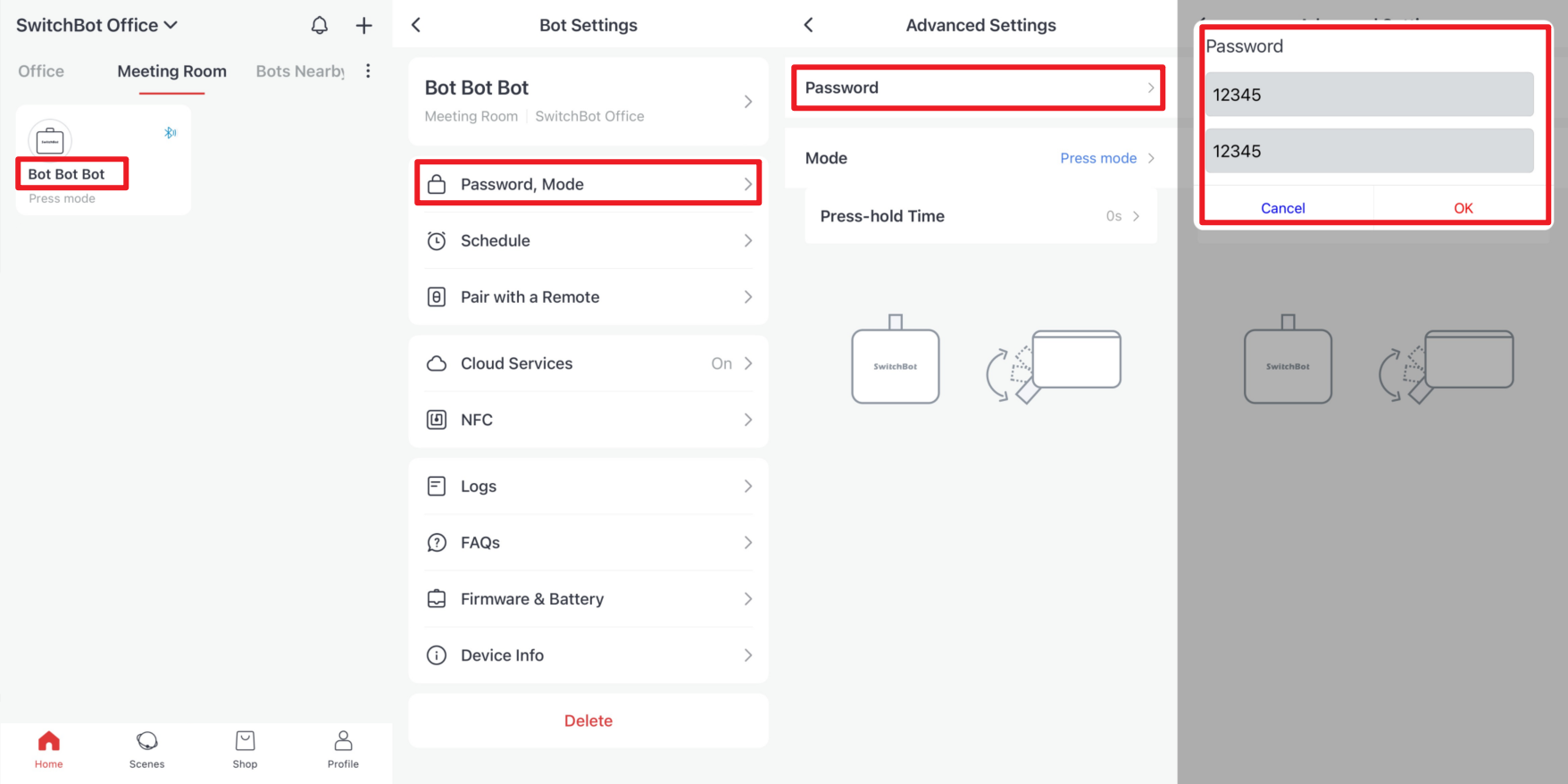 3. After setting up the password, there will be a little lock icon at the corner of the Bot on the homepage.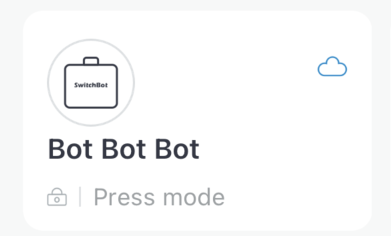 The first time to control this encrypted Bot, we are required to input the password.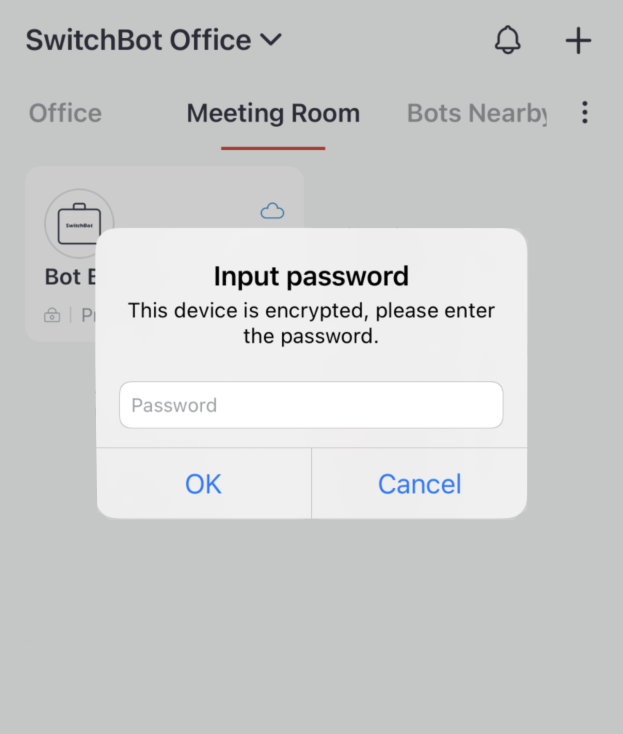 If we want to change the password, we can go to the password settings to proceed.
If we forget the password somehow, we can reset the Bot and the password will be erased. Please follow the article below to see how to reset the Bot.
For further assistance, please feel free to contact support@switch-bot.com.