We do not recommend connecting the SwitchBot Indoor Cam to a hotspot because the Indoor Cam will transfer the videos, voice, and screenshots via the Internet. It may cause more than 5 Gigabytes per day under HD monitoring.
The Indoor Cam is working by connecting to the network constantly. Thus, the Scene function is available for the Indoor Cam by default.
With this ability, we can set many scenes to fit our needs.
For example, we can set two timers, one is to turn the Indoor Cam to Private Mode, the other is to set the Indoor Cam to get back to its job. Before we can set this up, make sure the SwitchBot Indoor Cam ​is connected to a stable Internet.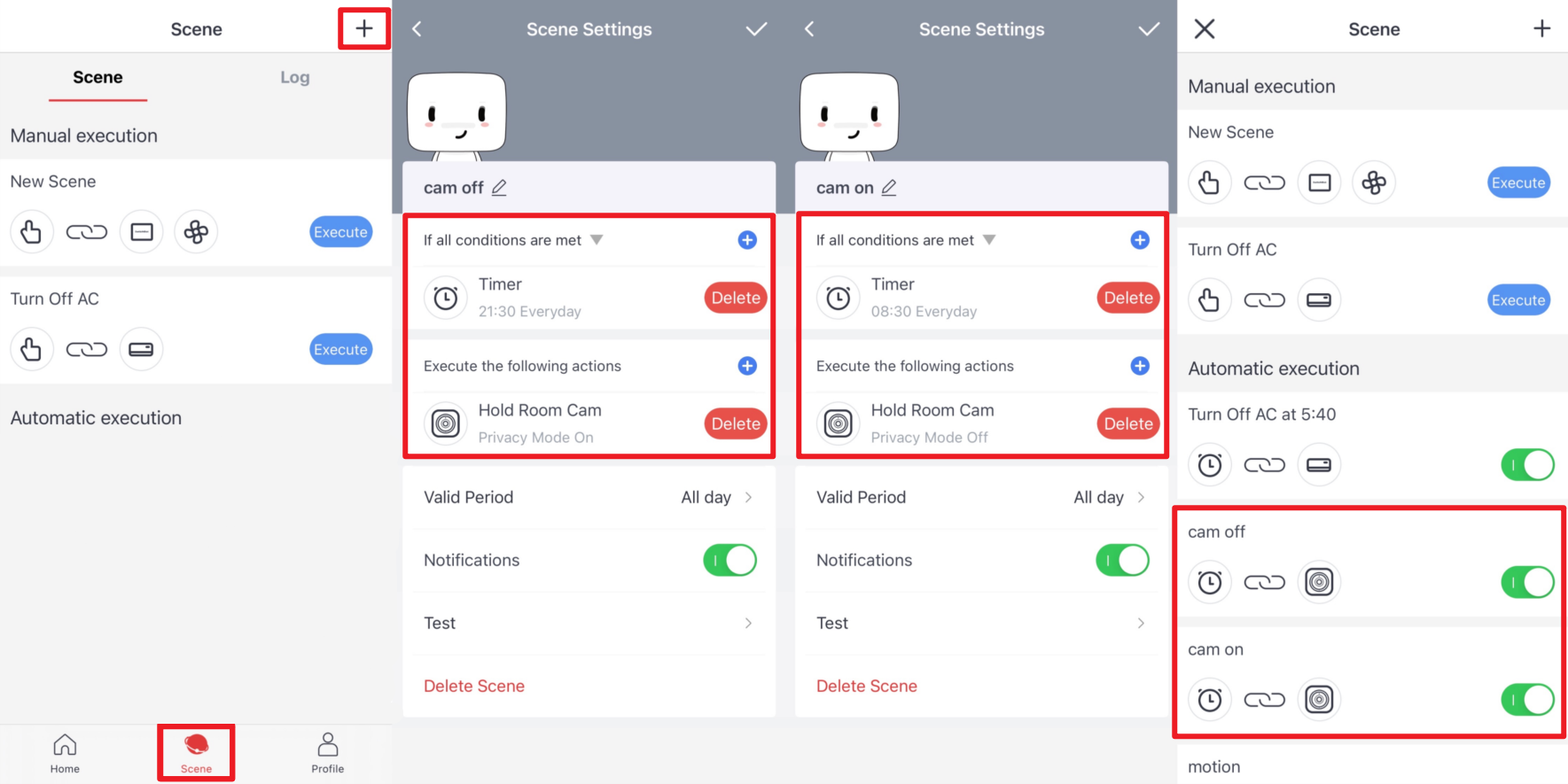 Setting automation on Scene is full of creativity and possibility. If you need any assistance on this, you can always contact support@wondertechlabs.com for help.