Select the installation location.
The function of the motion sensor (motion detection function) varies depending on the installation position.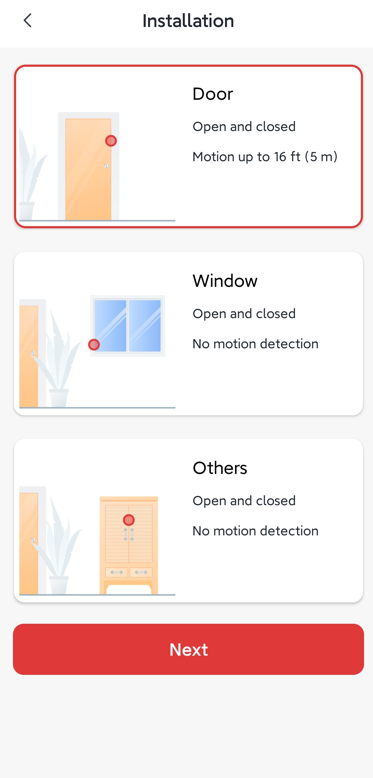 1) "Door".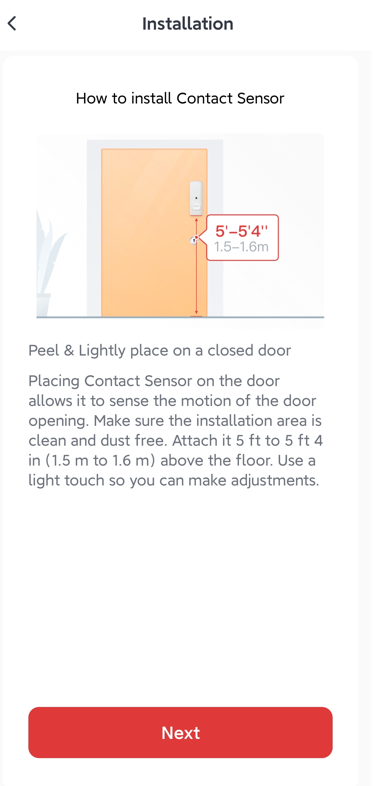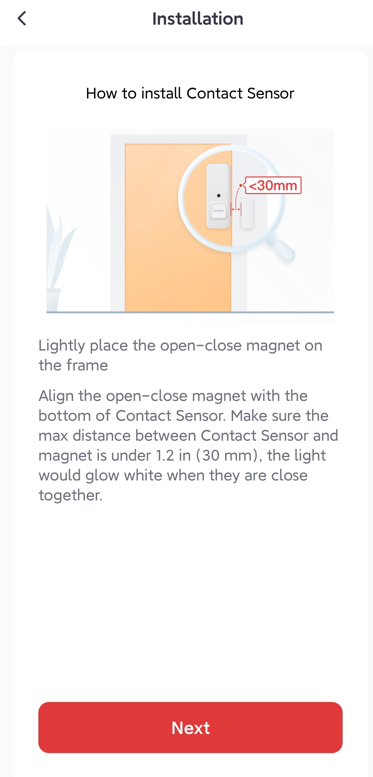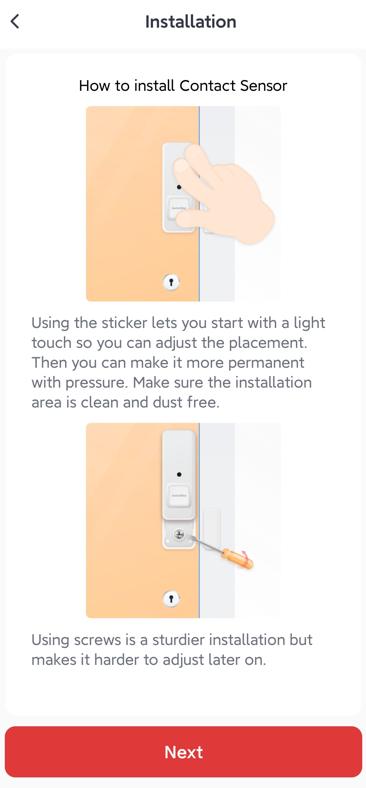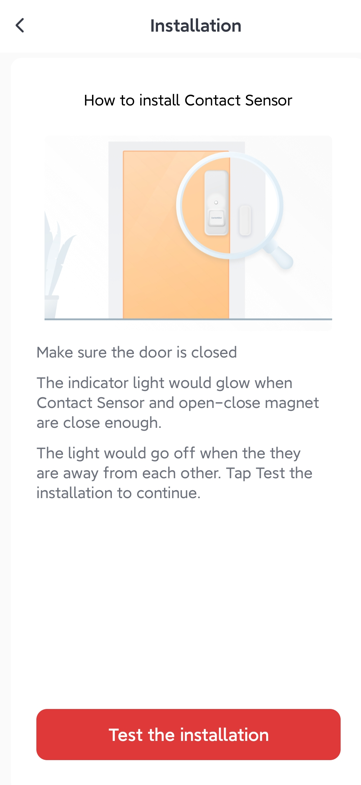 2) "Window".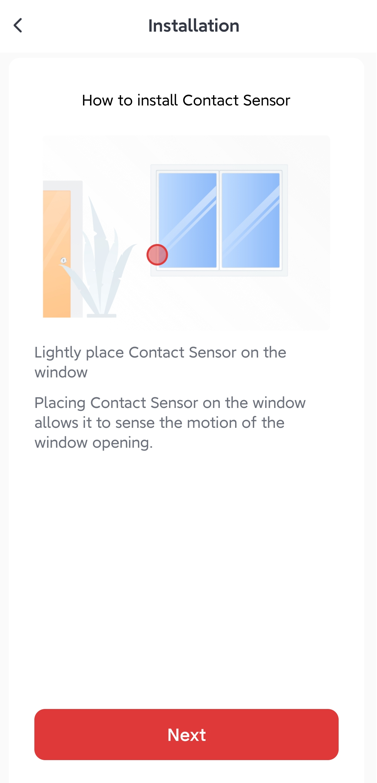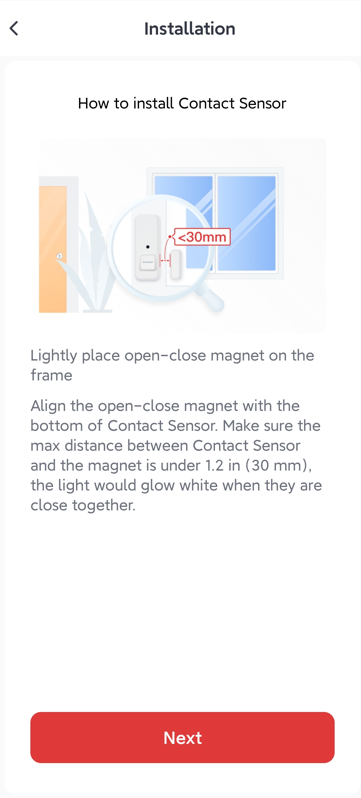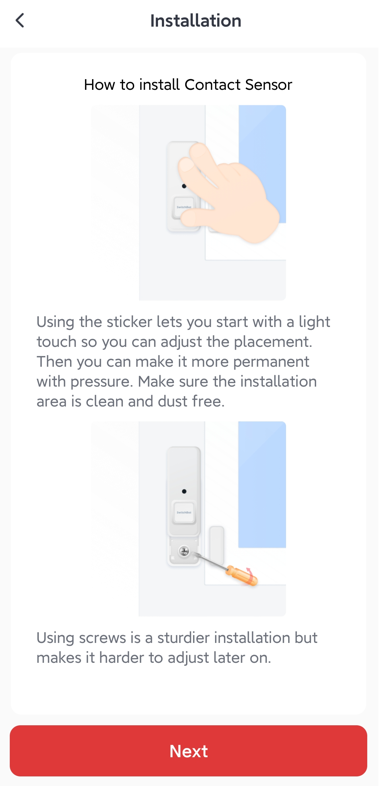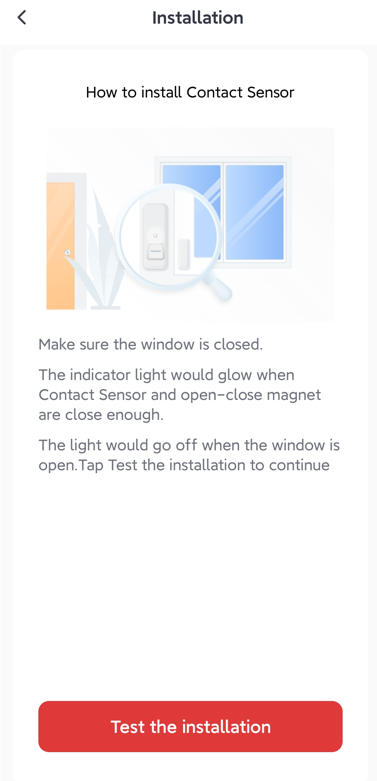 3)"Others".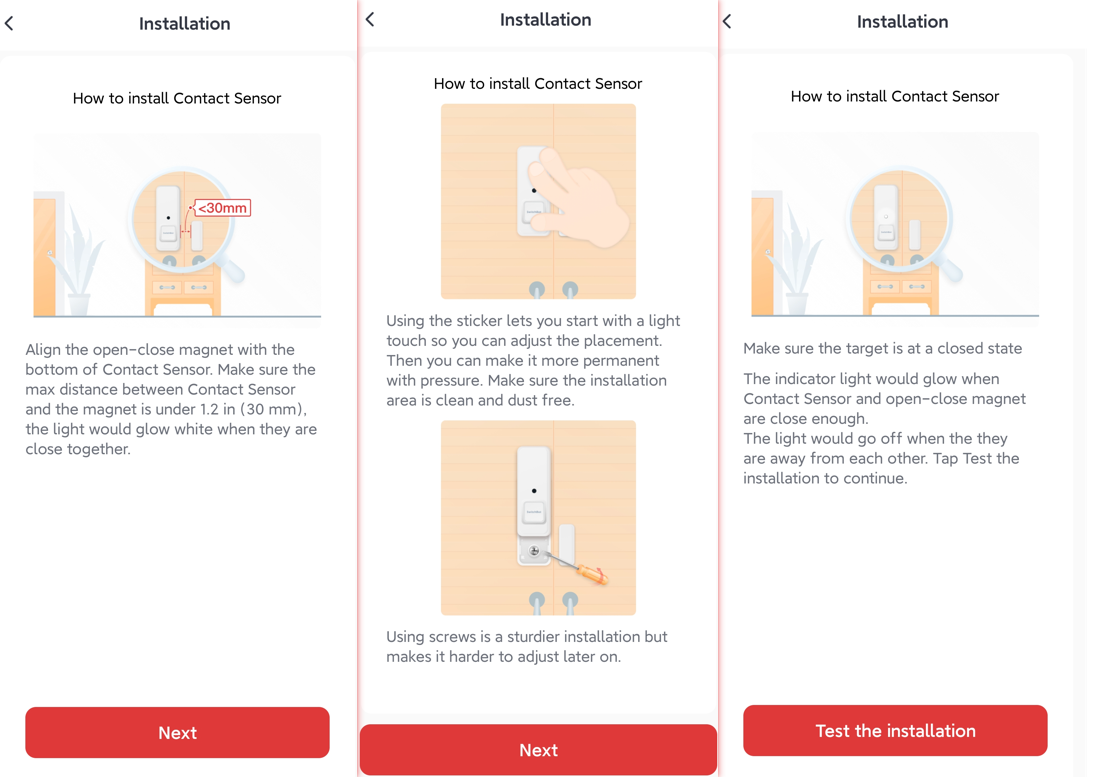 ---After confirming the installation position, test the detection function of the Contact Sensor.
When the Contact Sensor recognizes the magnet, it will light up. If it does not recognize the magnet, move the magnet closer to the open/close sensor and reattach it.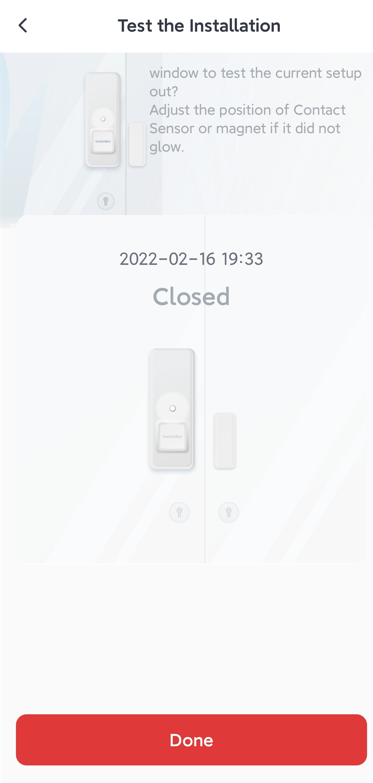 ※ Precautions for using the 3M adhesive tapes.
(1) Clean the area where the tape is to be applied, and if it is wet, dry it before applying.
(2)After applying the tape, press down hard for about 60 seconds to make sure it does not peel off. The adhesive strength of the double-sided tape may not be strong at first, but it will become strong enough after about one day and night.
If you have any other questions, please feel free to contact us anytime via the SwitchBot app feedback. Thank you for your cooperation.