Before adding your Curtain in the IFTTT App, please check:
Your SwitchBot App and the IFTTT App are the latest versions.
Your SwitchBot Curtain has been added to your SwitchBot account.
Step1:
Turn on the cloud service of the Curtain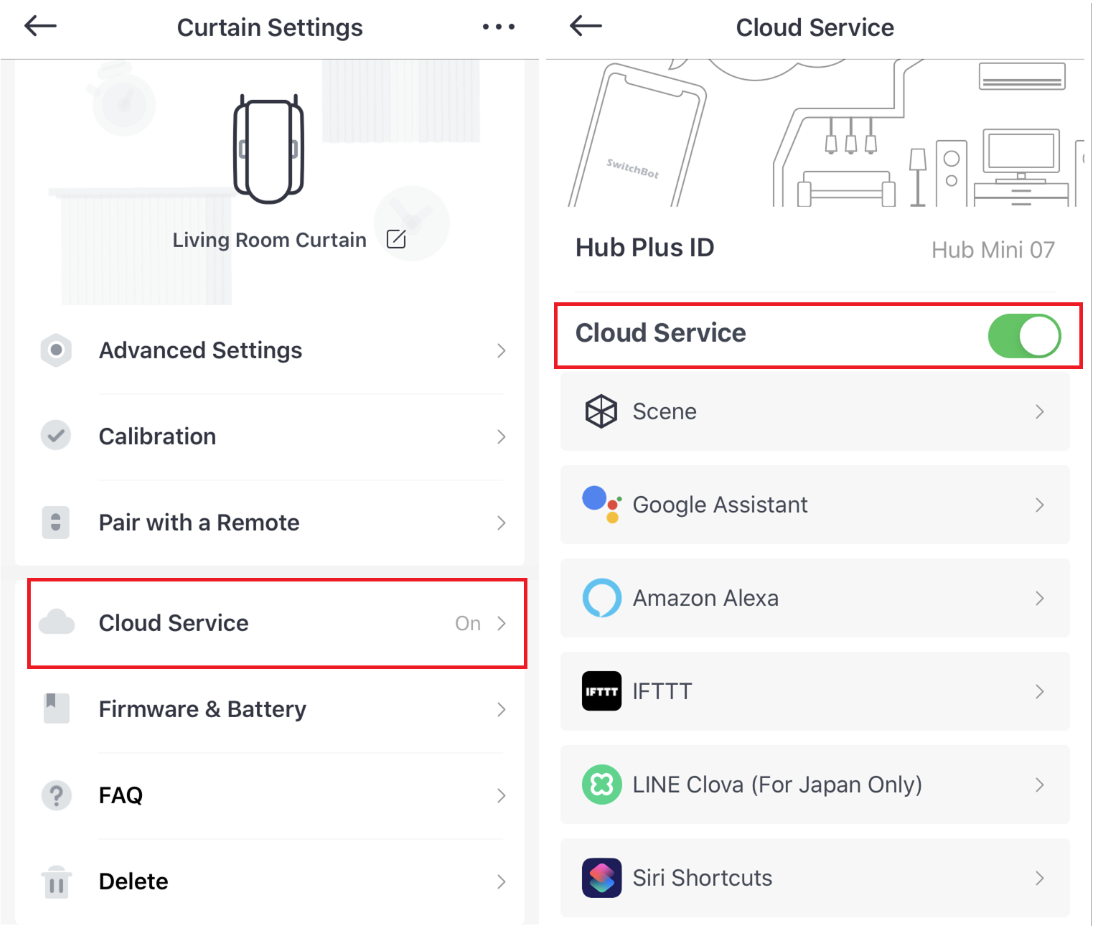 Step2: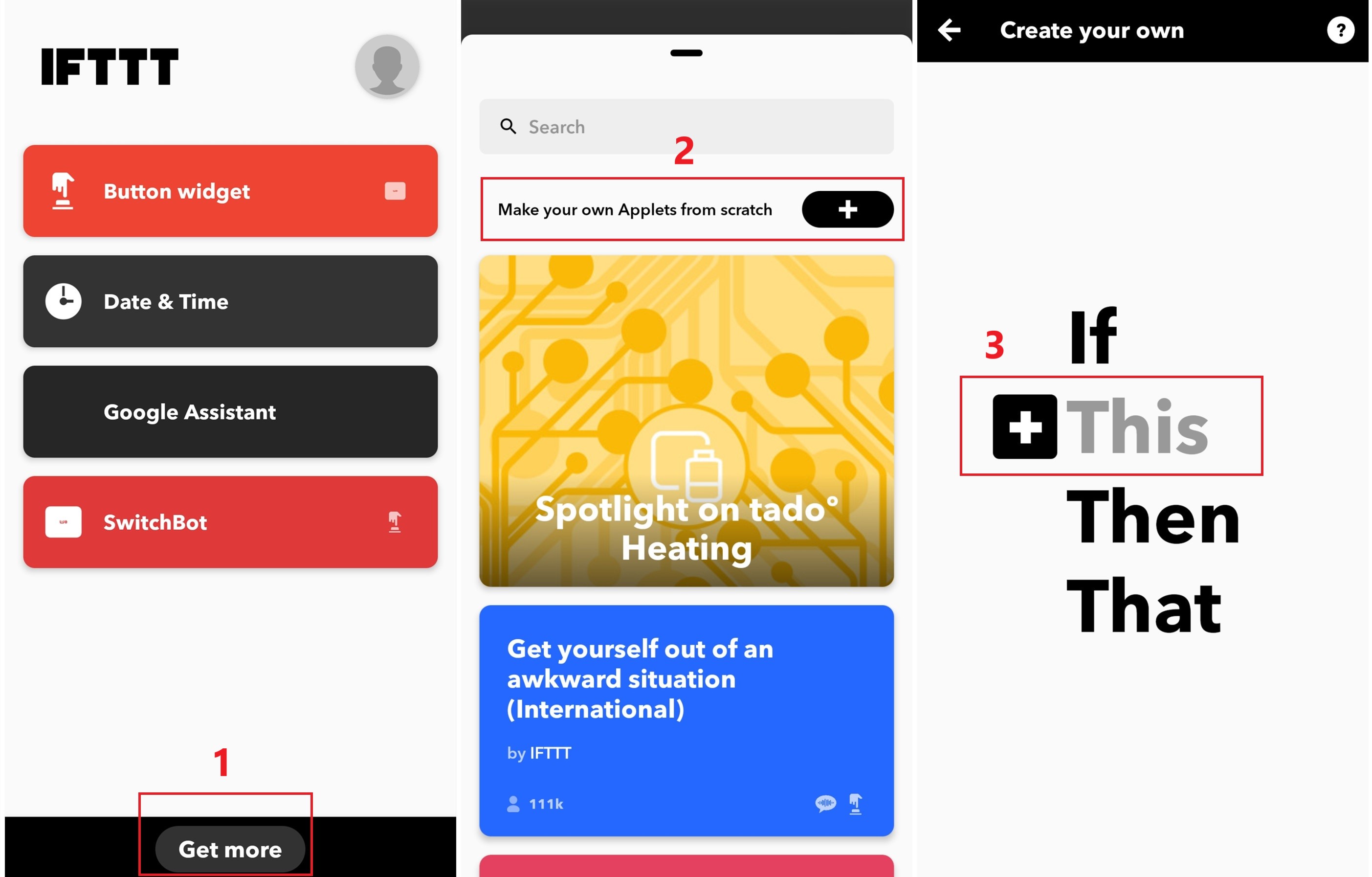 Open the IFTTT App and tap Get more.
Tap Make your own Applets from scratch. (If you have not used this feature before, please slide this page down and find a section: Create your own)
Tap This.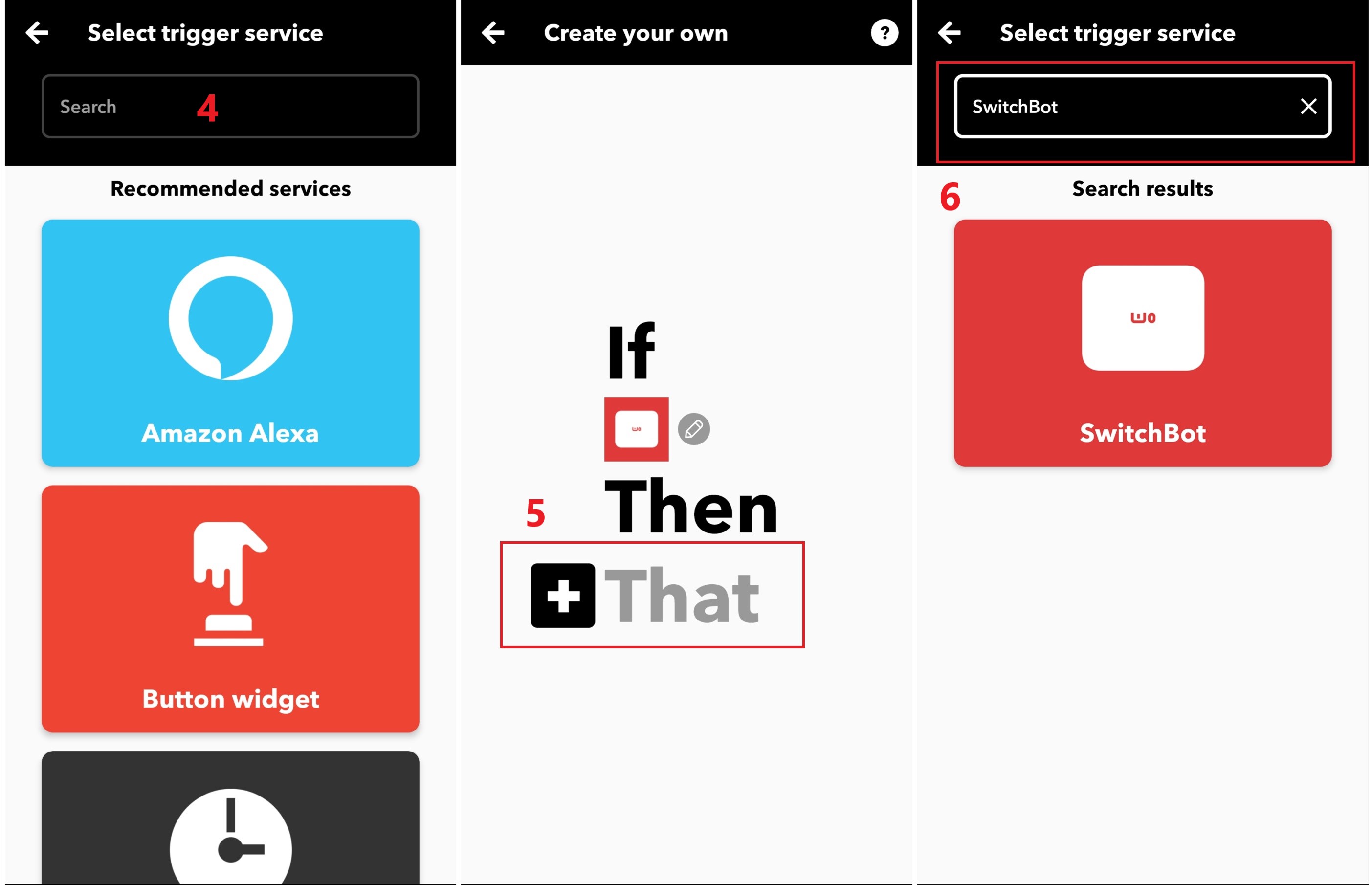 Choose the service that you would like it to trigger your Curtain, for example, SwitchBot Meter.
After setting the trigger, tap That.
Search SwitchBot and tap it.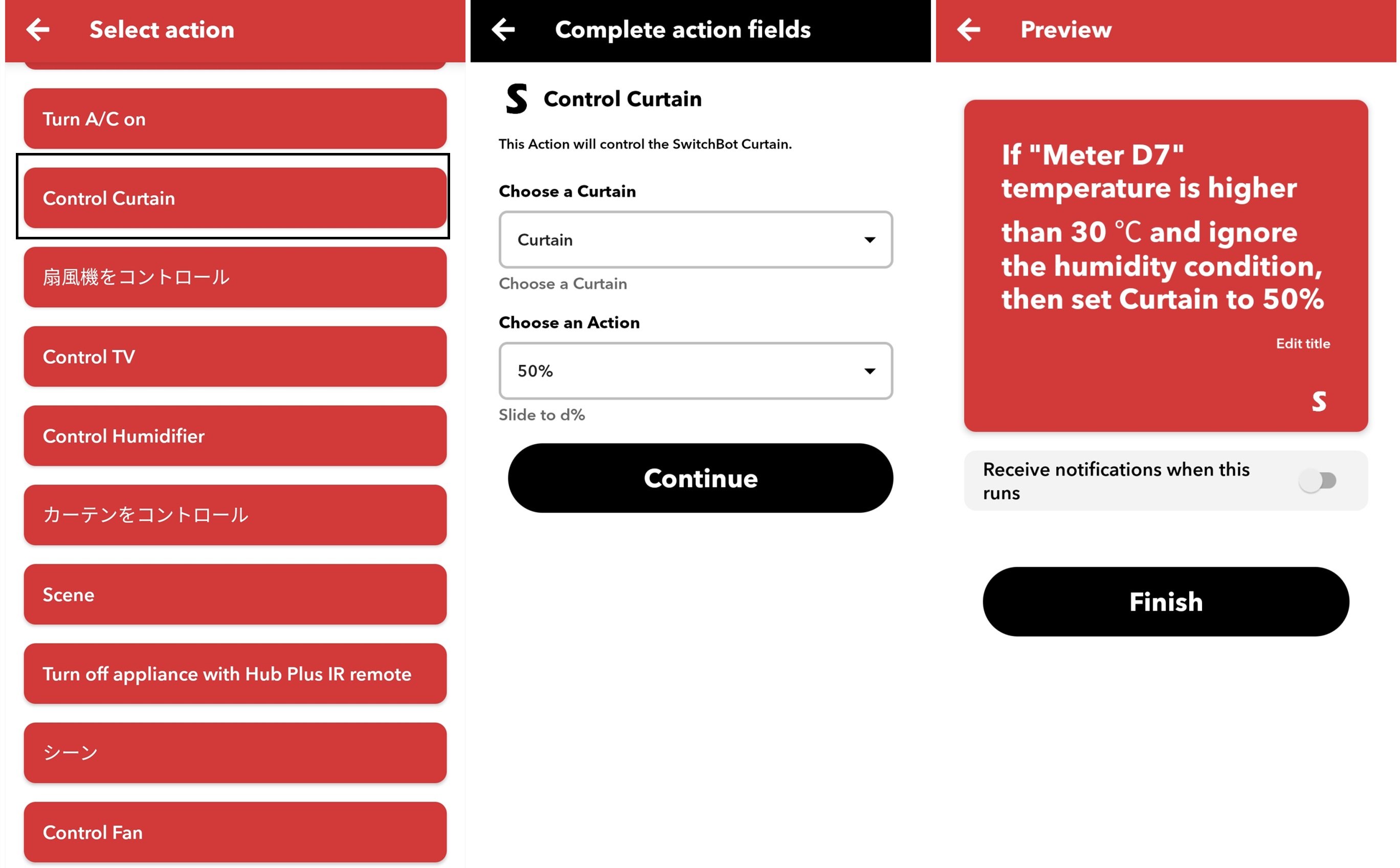 Slide down the page and find Control Curtain
Set up the Curtain and mode that you would like to use in this applet.
You could tap Edit title to change the name of this applet.
Tap Finish.
Now everything is done. Let the Curtain works automatically!