Make sure your SwitchBot Hub Mini/Plus ​is connected to the Internet.
Then enable the Cloud Service for the SwitchBot Curtain.

Open your "Google Home" App to set up the device.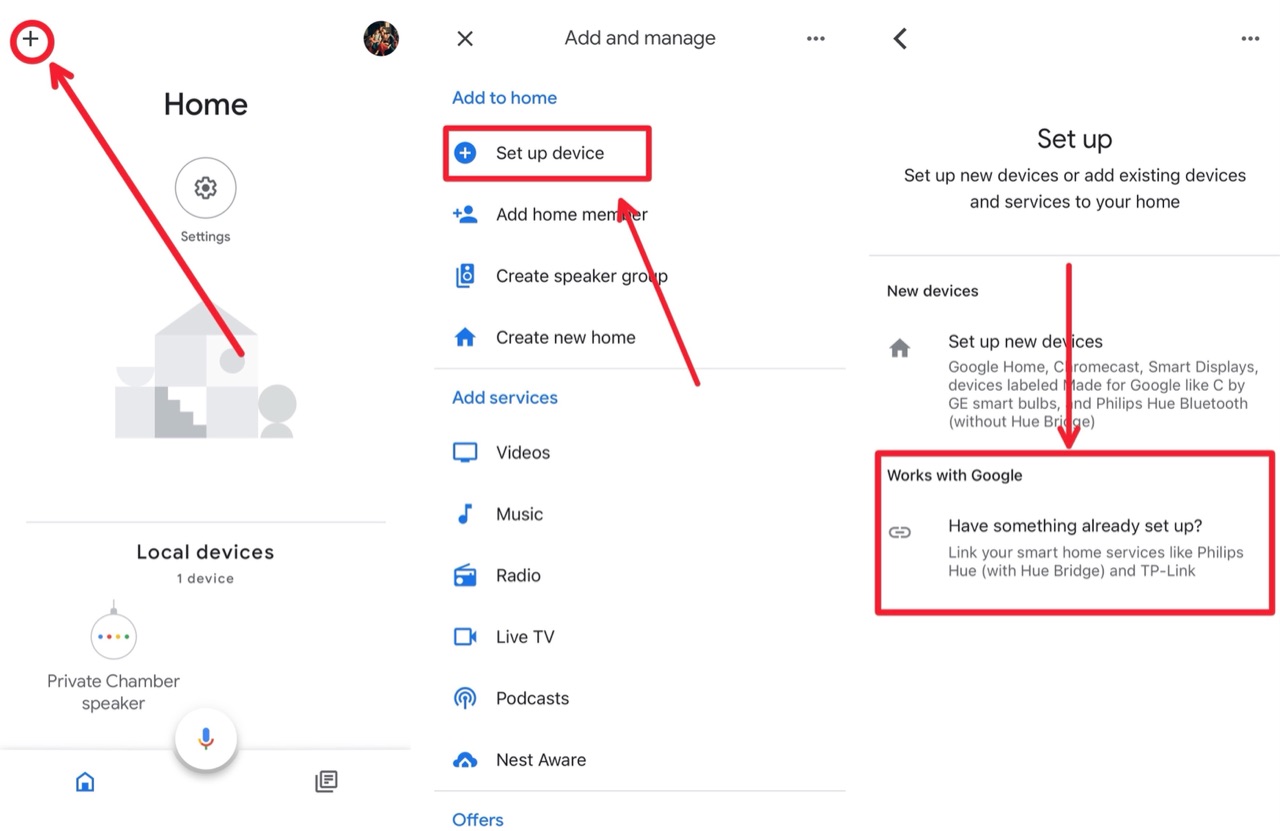 Search the "SwitchBot Smart Home" service and sign in to your SwitchBot account.
*Note:
The upper case and the lower case are different. The account should be the same as the one that shows on the "Profile" page on SwitchBot App.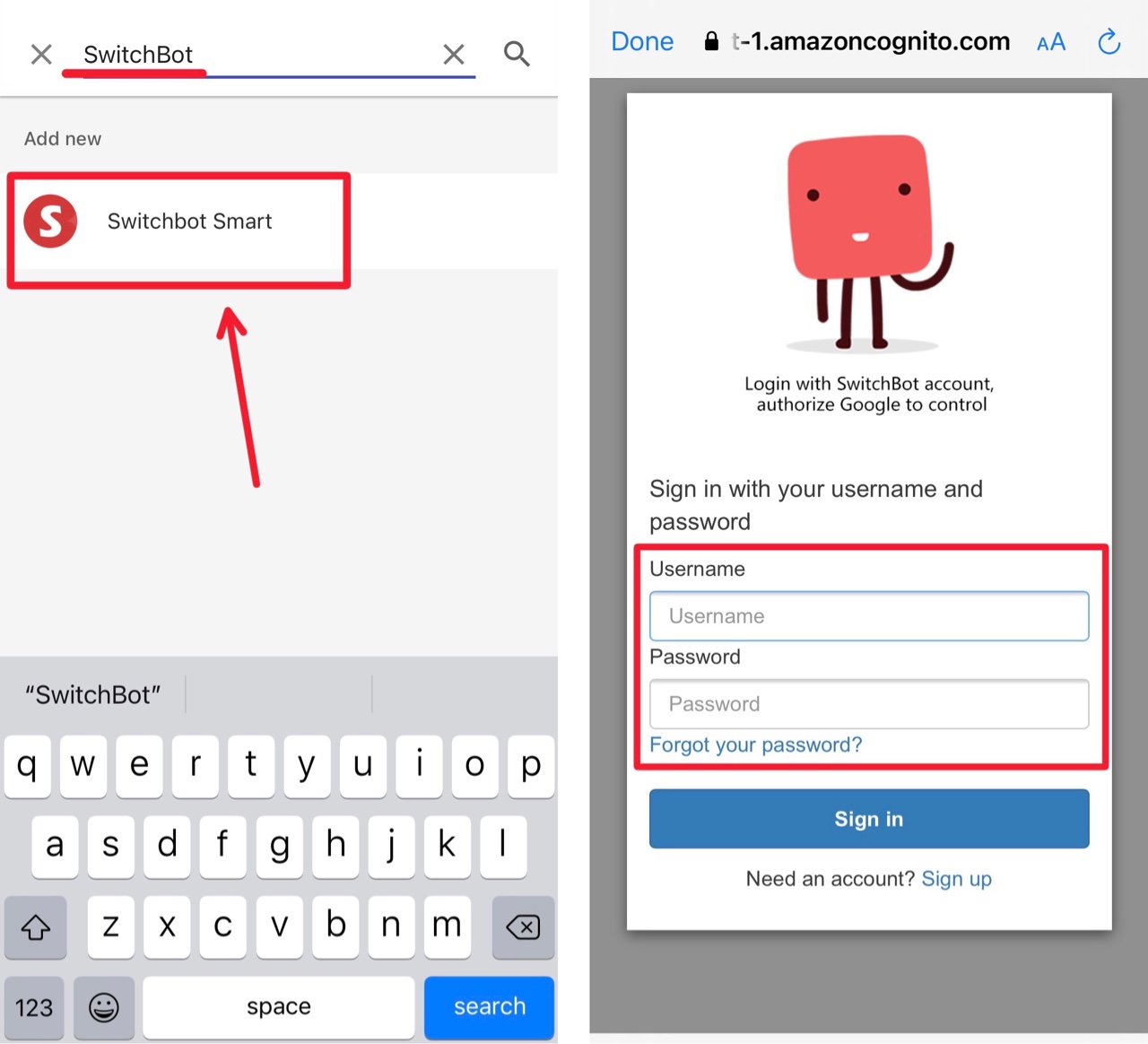 * Note:
Please ask your Google Home to update the device list after adding a new device.
You can say: "OK, Google, sync my devices."
SwitchBot Hub Mini/Plus will not be regarded as an individual device in Google Home, so as a customized IR appliance. So they will not be displayed in Google Home.