Before setting up your Humidifier:
Place your SwitchBot Smart Humidifier near your Wi-Fi router.
Open the SwitchBot App.
Sign in your SwitchBot account. If you did not have a SwitchBot account, please sign up one at the same time.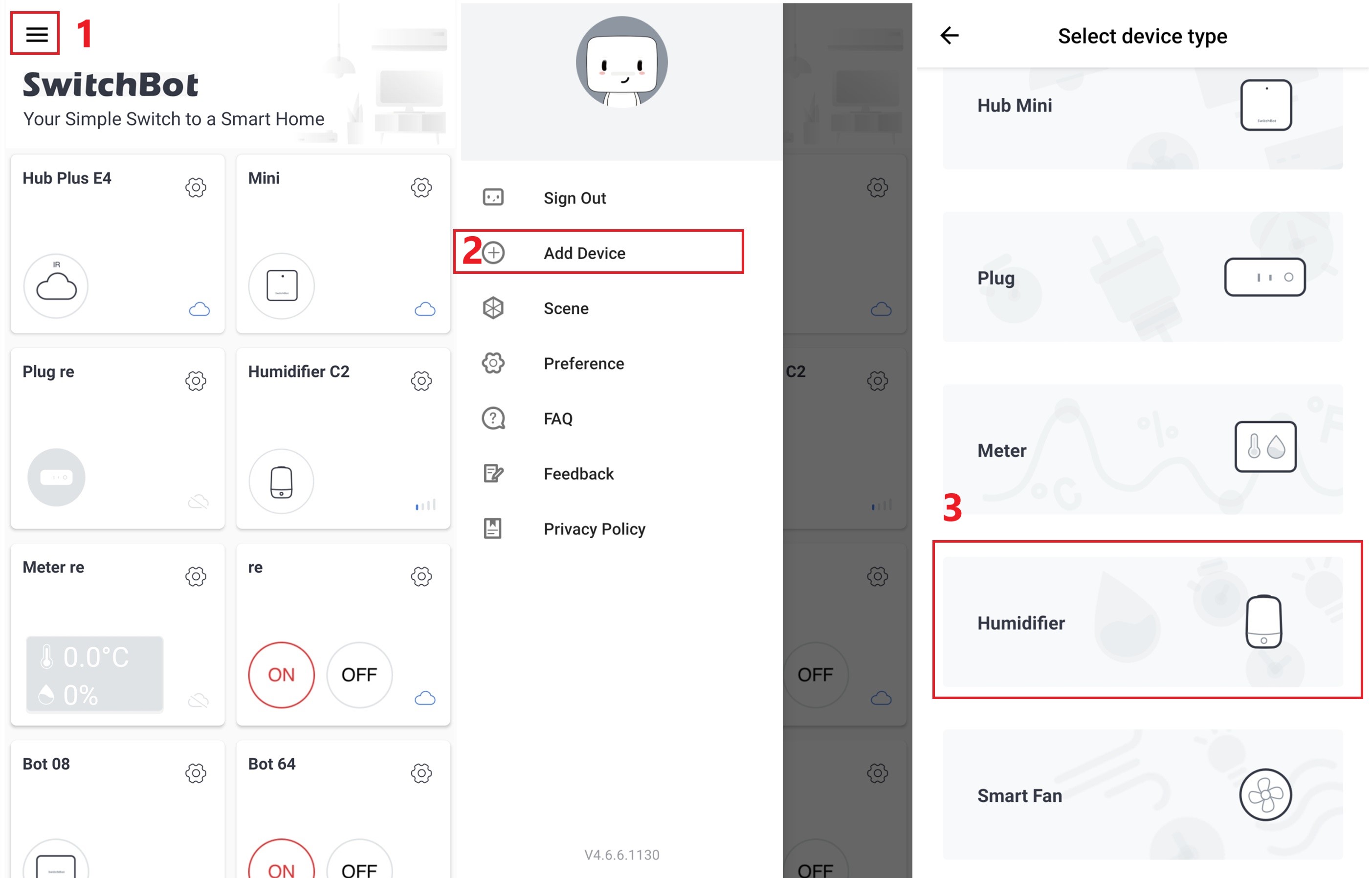 Tap "Add device" on the left side menu.
Choose Humidifier.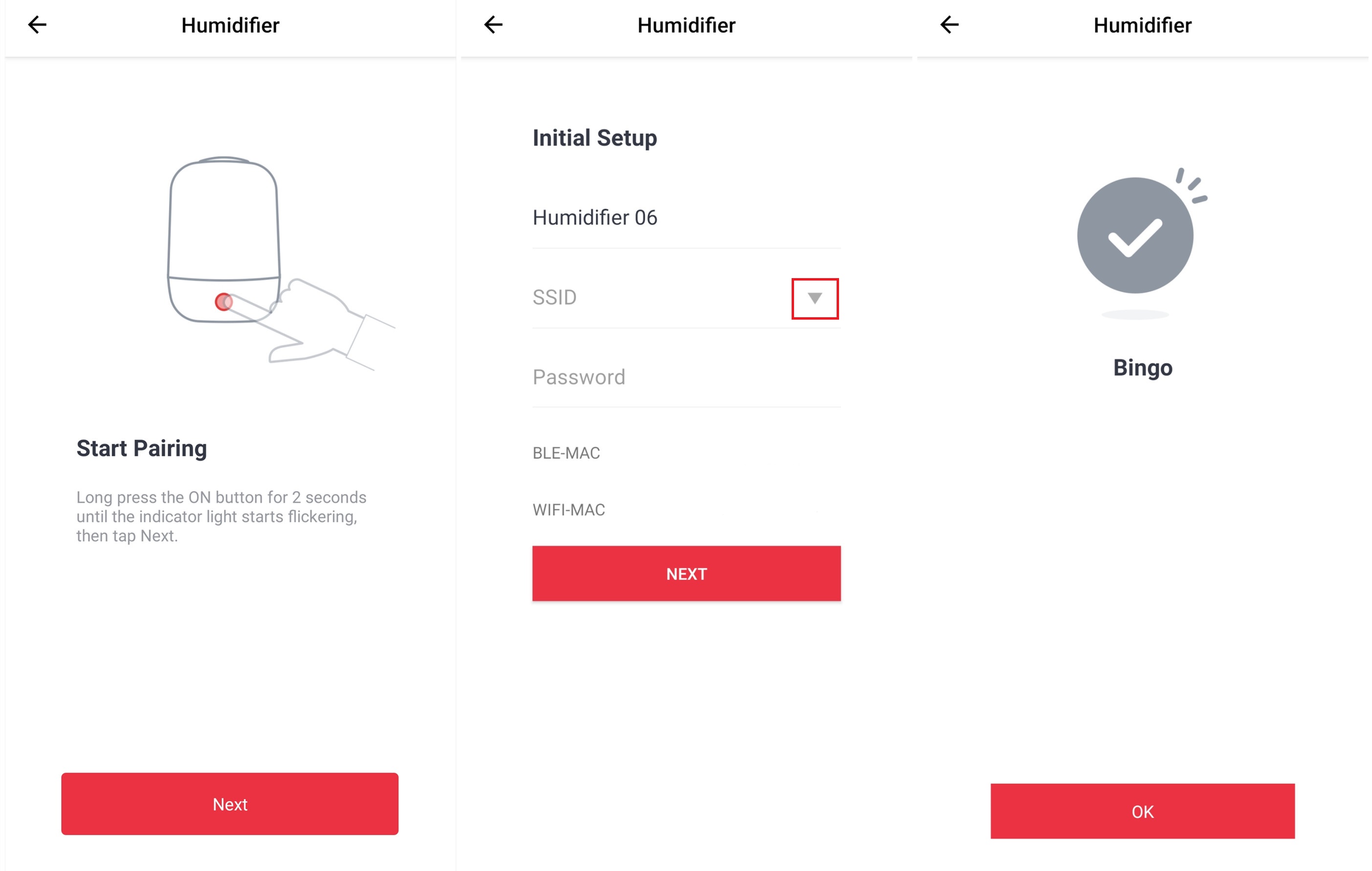 Long press the button on the humidifier until the light start flashing (about 2 seconds)
Tap "Next" on your app
Tap the icon to choose the Wi-Fi and then enter the password. (SwitchBot Smart Humidifier could only support 2.4 GHz Wi-FI by now.)
Tap "Next" and Bingo.
If you need to change the name of your Humidifier, please tap the "gear" icon and then tap the icon near the default name.