Before setting up your Humidifier:
Place your SwitchBot Smart Humidifier near your Wi-Fi router.
Open the SwitchBot App.
Sign in to your SwitchBot account. If you did not have a SwitchBot account, please sign up one at the same time.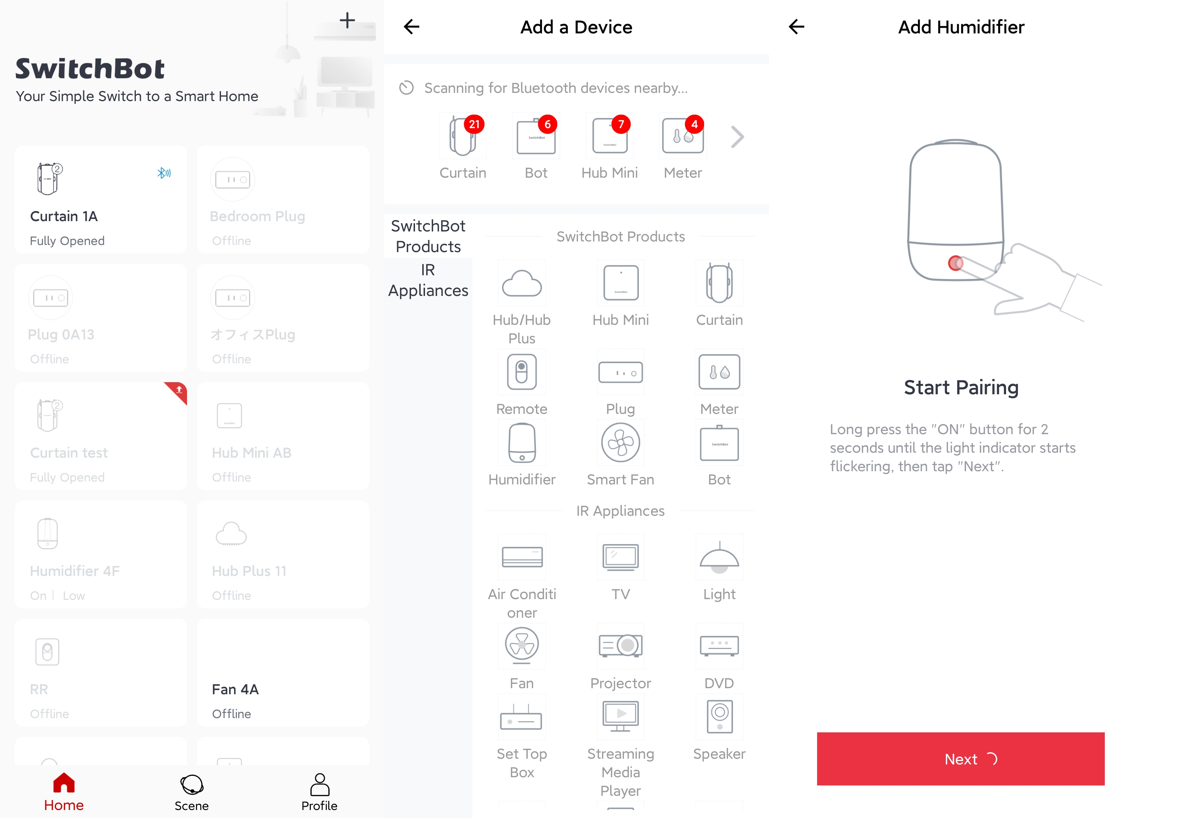 Tap the + icon upright on the home page.
Choose Humidifier.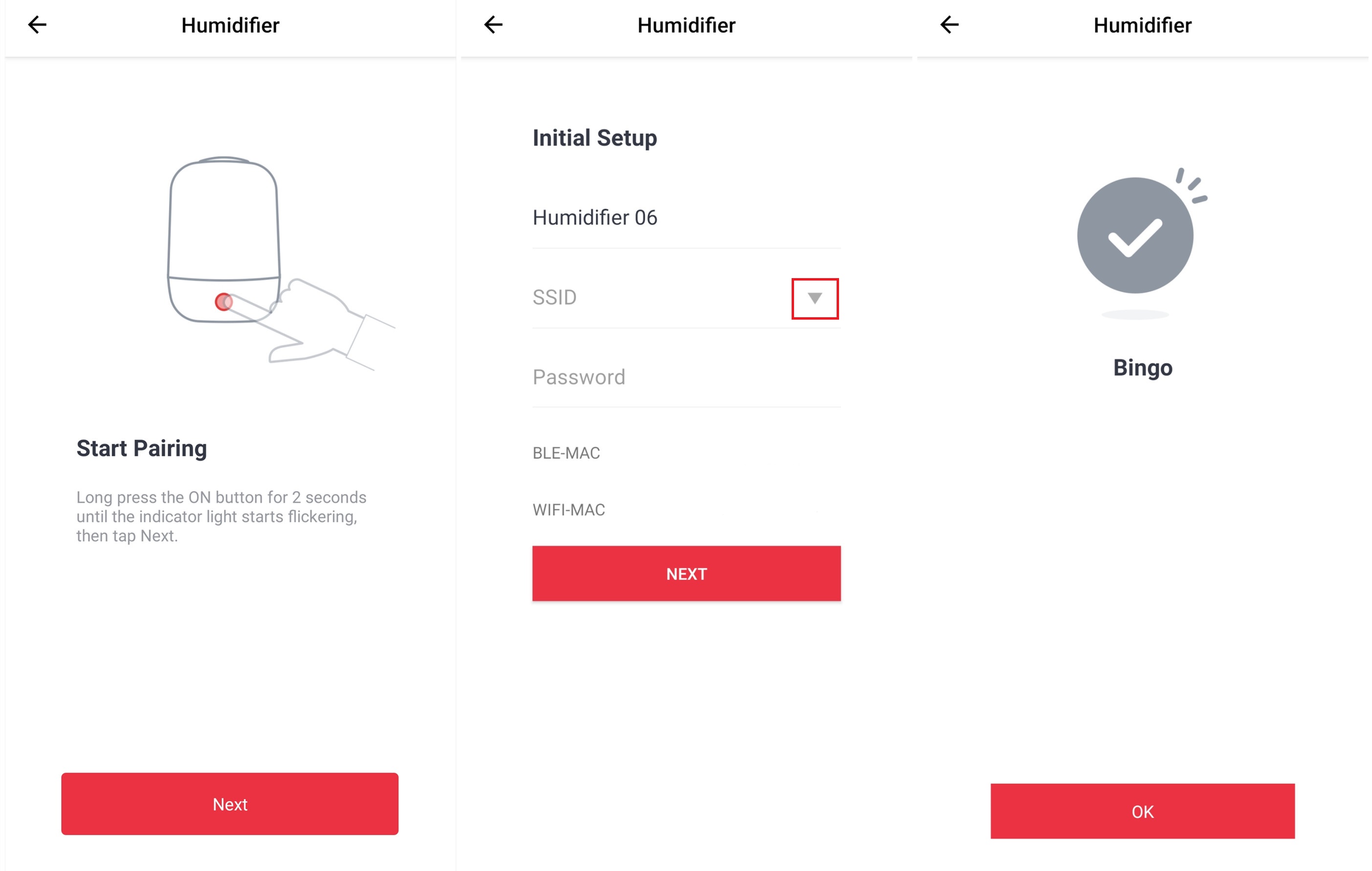 Long press the button on the humidifier until the light start flashing (about 2 seconds)
Tap "Next" on your app
Tap the icon to choose the Wi-Fi and then enter the password. (SwitchBot Smart Humidifier could only support 2.4 GHz Wi-FI by now.)
Tap "Next" and Bingo.
If you need to change the name of your Humidifier, please follow the below instructions to change it.