Updated: Feb 19th, 2023
Applicable Products: SwitchBot Bot
SwitchBot App Version: V6.19.1 or newer
1. Make sure you have the latest version of the SwitchBot App.
2. Remove the insulation tab from the Bot.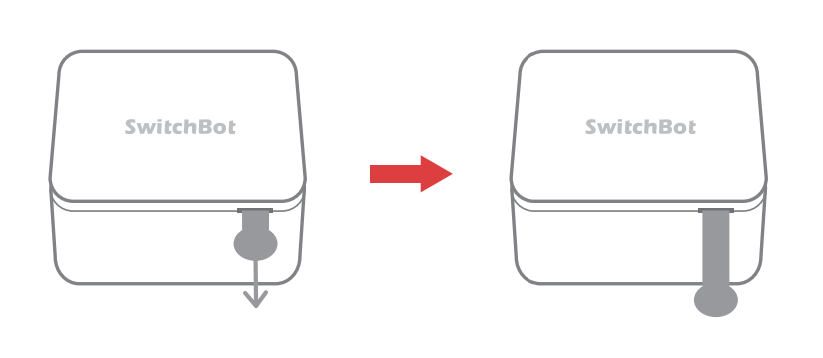 3. Open the SwitchBot App and click the "Add" mark in the upper right corner of the home screen ->Click "BOT" among the detected Bluetooth devices.
※It can also be added manually under "Home Automation" -> "Bot" in the Add Manually section.
※If you have many bots, please tap the bot icon in step 3 to identify the bot before adding it.

4. Attach to a wall switch or bot helper.
※If you need a separate bot helper, please contact us by logging into the SwitchBot app -> Profile -> Feedback.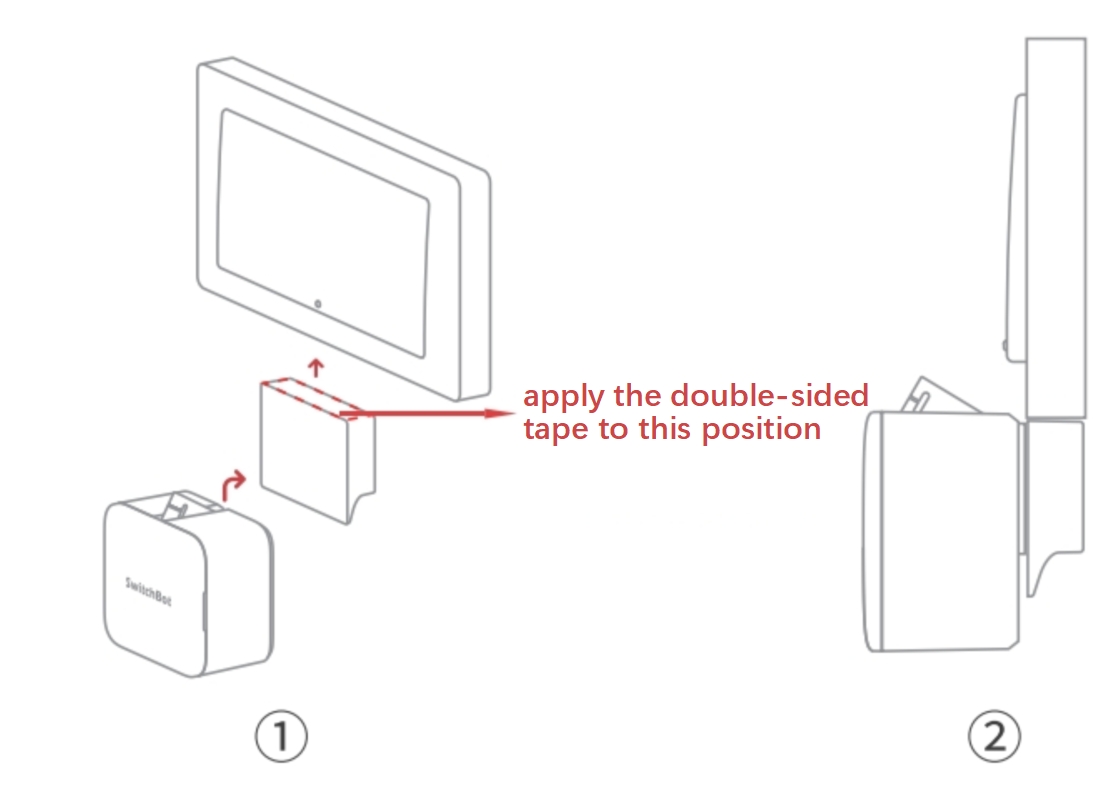 5. The SwitchBot can also be added from "Bots Nearby."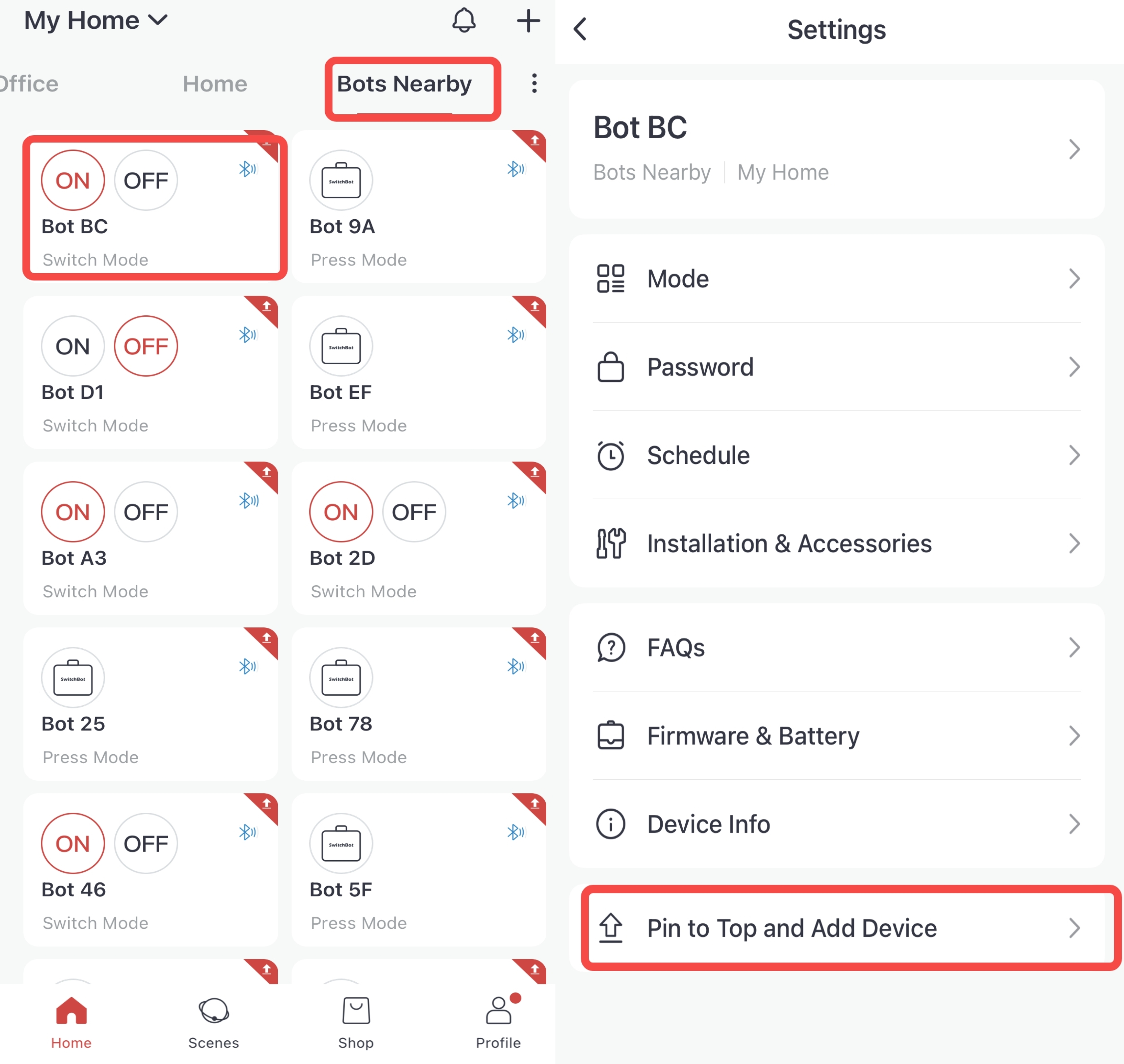 6. It is recommended to set a password in the bot's advanced settings to protect your privacy and prevent others from operating the bot accidentally.
Caution:
(1) Only the person who knows the password can operate the system.

(2) After a password is set, only those who know the password can operate the bot. You must enter the password when you first use the Bot.

(3) After setting the passcode, the bot mode/schedule details will not be checked unless the passcode is entered, even if the corresponding bot is displayed on nearby bots. No need to worry about privacy.


※Related Posts: the SwitchBot bot failed to add. What should I do?