Last Updated: Apr 16th, 2023
Related Products: Outdoor Meter

SwitchBot App Version: 6.26 or newer
1. Make sure your SwitchBot App version is up to date.

2. Make sure SwitchBot Outdoor Meter and Hub series products has been added to your App and your device firmware version is up to date. (Hub series products: Hub Mini/Hub 2)
3. Follow the instructions below to turn on the cloud service of Outdoor Meter.
Open SwitchBot App.

Tap Outdoor Meter.

Tap the "gear" icon upper right corner of the details page.

Turn on the cloud services in the "Cloud Services" option.
4.Follow the instructions below to finish the Alexa links.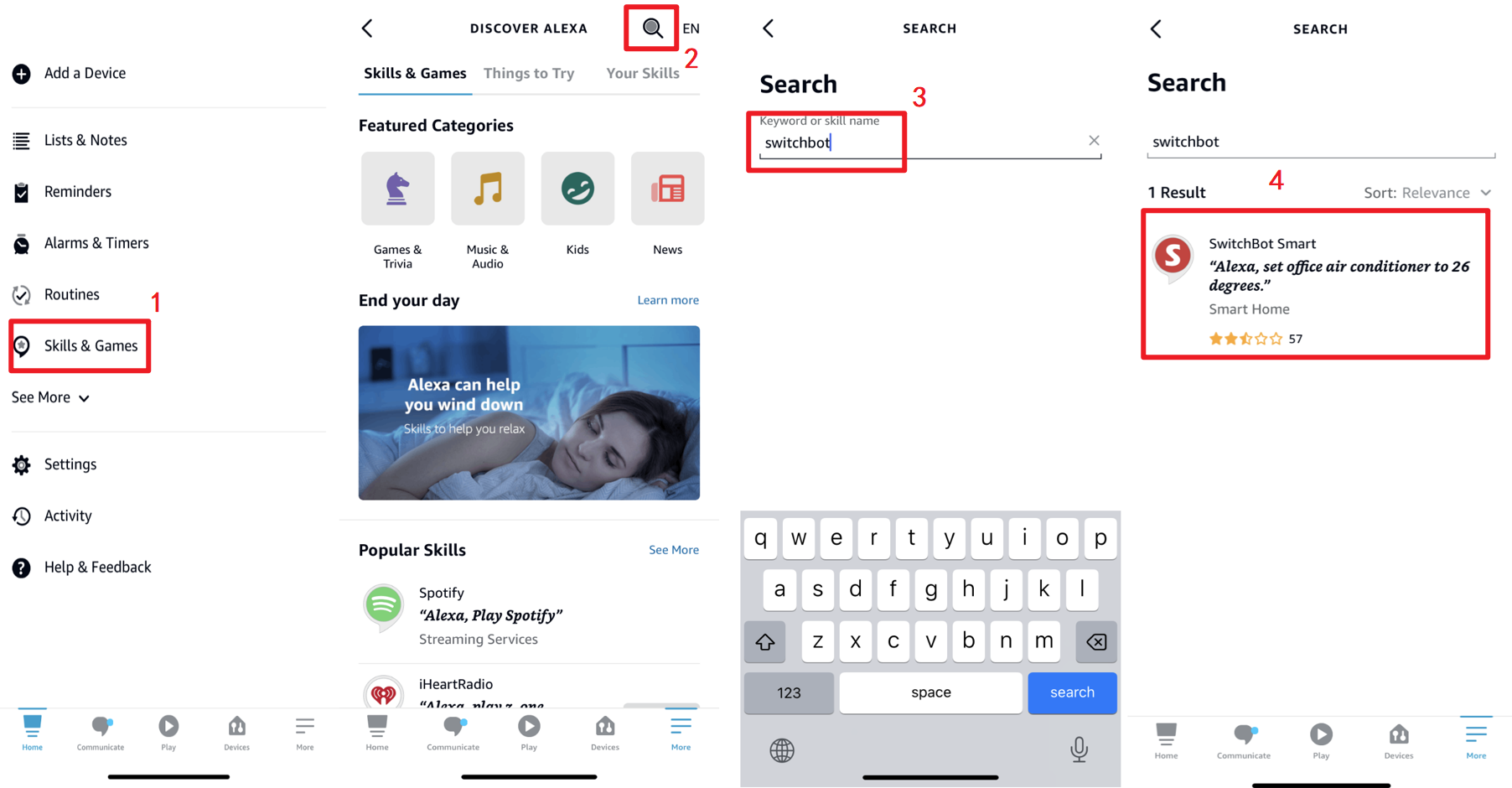 5.If the above does not solve your issue, please submit a feedback ticket via our App for more assistance. When contacting us, we would appreciate it if you could provide a description of your issue. To leave feedback, simply navigate to SwitchBot App > Profile > Help & Feedback > Feedback > Create a New Ticket > Select the product you need support for > describe your issue in detail, and attach media should need be.