Updated: Jan 31st, 2023
Applicable Products: SwitchBot Blind Tilt
SwitchBot App Version: V6.22 or newer
Firmware Version: V2.0 or newer
1. Make sure your SwitchBot app is the latest version.
2. Please make sure the SwitchBot Blind Tilt is added to the SwitchBot app and the firmware version is V2.0 or newer. If it is not V2.0 or later, please log in to the SwitchBot app → Profile → Feedback to contact us.
3. Please follow the steps below to set up the Blind Tilt into groups.
Tap Blind Tilt A
Tap the gear icon on the top right
Tap group settings
Select another Blind Tilt in your account
Set group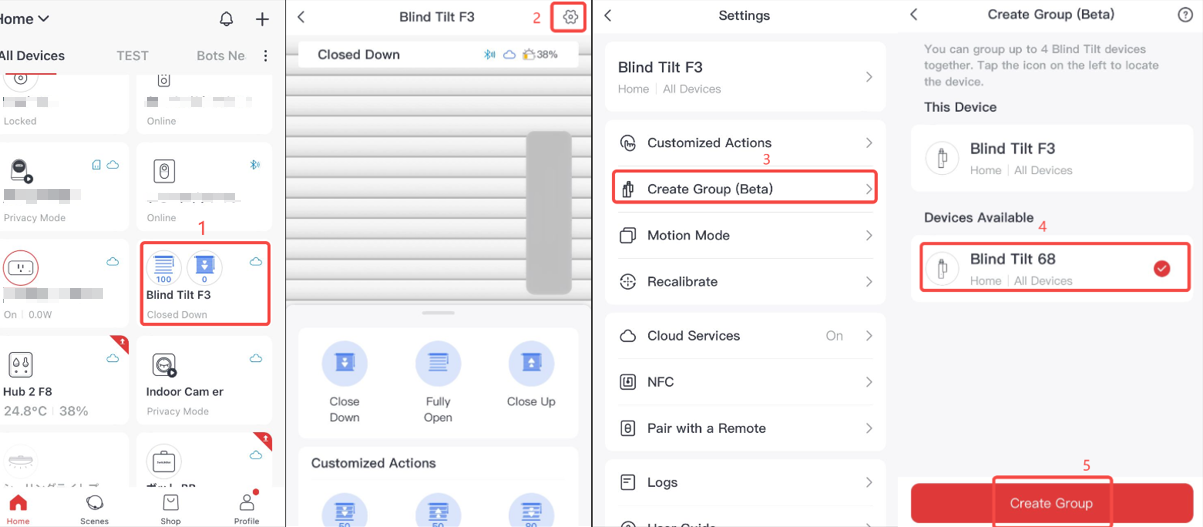 Note: If you set a group from Blind Tilt A, Blind Tilt A will be the main device and other Blind Tilt will be sub-devices. When controlling a group, the main device receives an action and the sub-devices act according to the action instructions. Communication between grouped devices is Bluetooth.
*Related Posts: Group function for the SwitchBot Blind Tilt