Updated: 2022.10.11
Applicable products:Curtain U Rail, Curtain I Rail, Curtain Rod
SwitchBot App version:V6.15or newer
SwitchBot Curtain Firmware Version:V4.6or newer
1. Make sure your SwitchBot app version is up to date.
2. Make sure the SwitchBot Curtain is added to the SwitchBot App and the firmware version of the Curtain is up to date.
If it is not V4.6 or newer version, please log in to the SwitchBot app → Profile → Feedback, and submit a feedback ticket to ask for the latest firmware upgrade for the Curtain.
3. Remove the SwitchBot Curtain from the rail. Go to the secondary control panel and set the SwitchBot Curtain's motion mode to Performance Mode.
4. Go to the settings page and put the Curtain into calibration mode. Tap the "Open" and "Close" to control the SwitchBut Curtain one after another. When the rubber wheel spins, use a pen or something hard to press against the wheel to see if it can be stopped.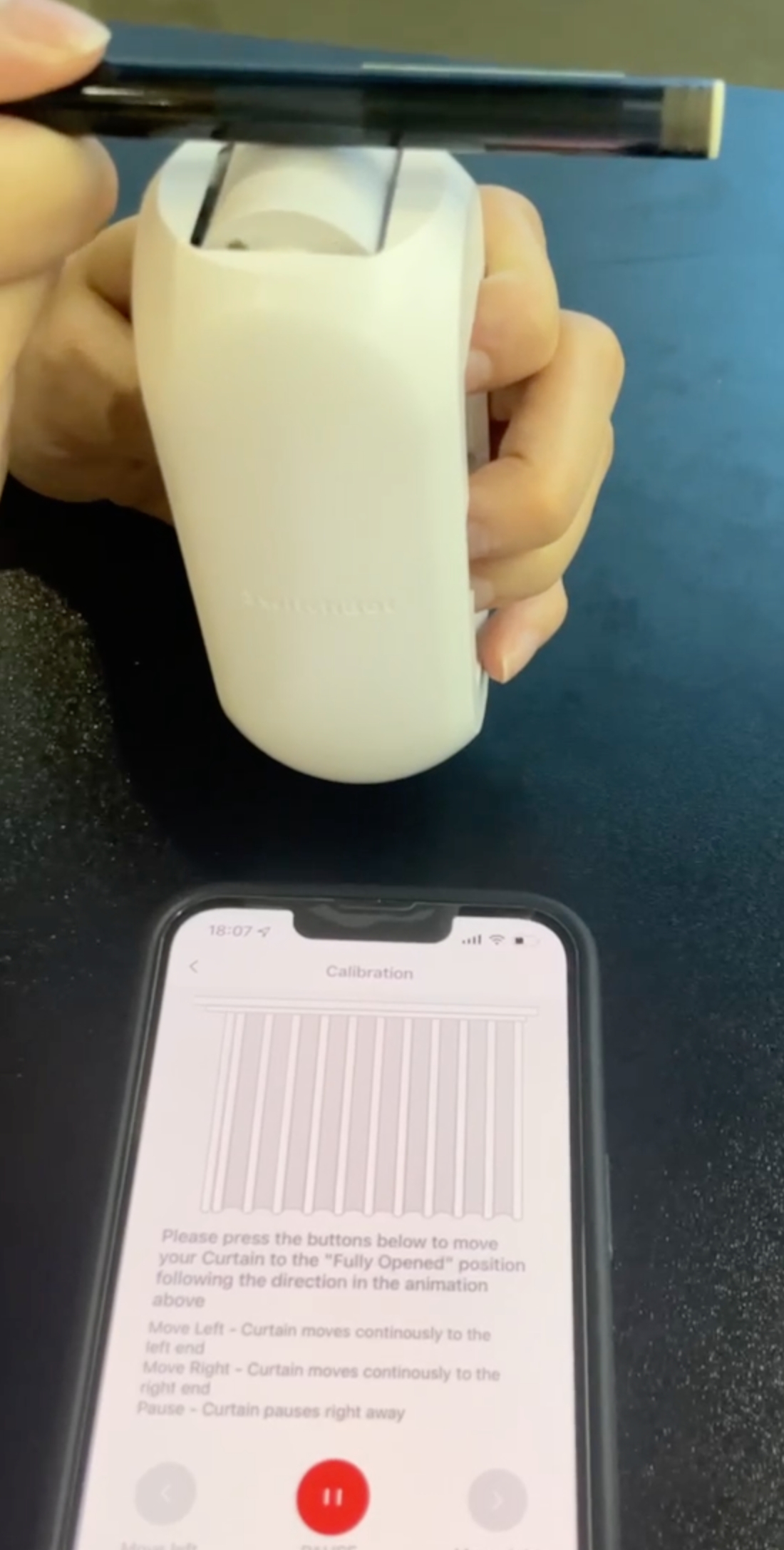 5. Go to SwitchBot app > Tap Profile > Tap Feedback > Select the product (which you need support for) > describe the issue in detail (with media if needed) as follows: