Last Updated: 2023 July 29
Related Products: SwitchBot Lock
Please note: SwitchBot Lock is made for interior use only. It can not be installed on outdoor surfaces or outside your door. Please make sure your device is kept away from heat, humidity, and direct contact with fire or water.
You can check your door lock's compatibility by checking the interior side of your door before purchasing a SwitchBot Lock using our online guide found here:
Lock Compatibility Checker.
Door lock compatibility
SwitchBot Lock is designed to work with most deadbolt door locks. If your door lock is in the list below, you will be able to attach SwitchBot Lock to your door lock.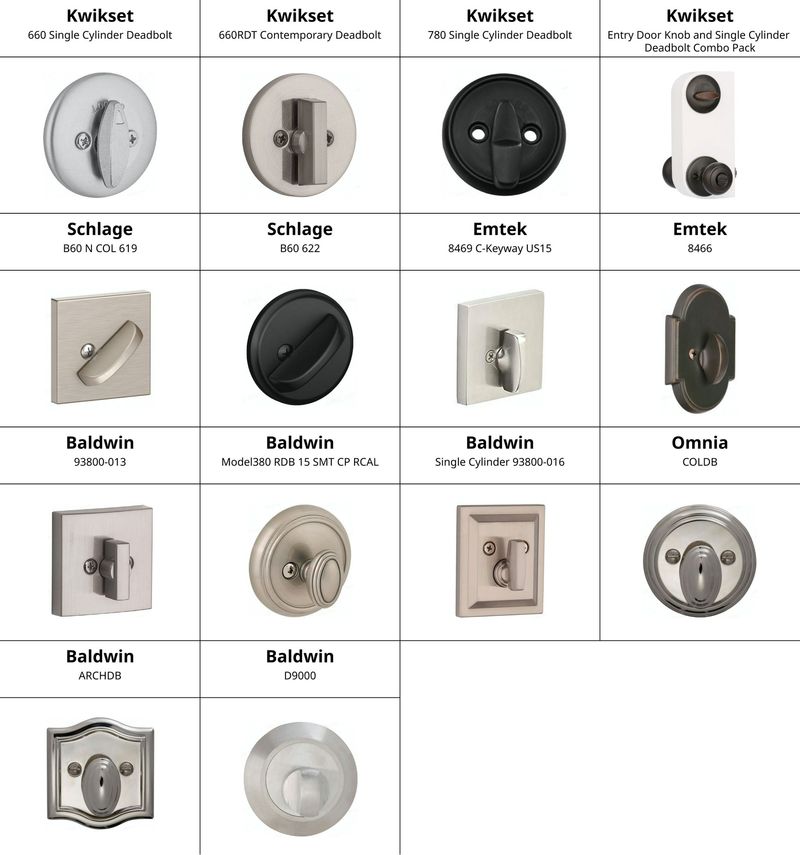 If your lock is not in the list above, or if you don't know what type of door lock or thumb-turn you have, check your manufacturer's website or contact them directly to confirm.

If you still can't determine your lock's compatibility, you can perform a size check to check to see if SwitchBot Lock will be compatible with your door. You will need to measure the dimensions of your door lock.
| | |
| --- | --- |
| Deadbolt | |
| Jimmy Proof | |
If your Deadbolt or Jimmy-Proof door lock matches the dimensions above, SwitchBot Lock will be compatible with your door lock.
Check if your door has a smooth and clean surface for installation.
During setup, our app and manual will be able to guide you step-by-step to help you determine if your thumb-turn is compatible with SwitchBot Lock. Our app will also give you a custom calibration guide for your lock after installation.
Mobile Device Compatibility
iPhone iOS 11.0 or above

Android OS 5.0 or above
Apple Watch Compatibility
Apple Watch Series 2 or later

WatchOS 4.0 or above
Contact us if you still have difficulty determining your lock compatibility, you can also send the following information to
support@wondertechlabs.com
:
A photo of your door lock

Your door lock dimensions

Your door lock brand with a link to the model online (if available)
We are happy to help you determine if your door is compatible with SwitchBot Lock.