Last updated: 22/09/2022
Related products: Contact Sensor
SwitchBot App Version: 6.14 or later
Firmware Version: 1.0 or later
This error is typically caused by outdated firmware, or improper mounting/installation in most cases. Please follow the steps below to troubleshoot your issue.
1. Please make sure SwitchBot Contact Sensor has been added to your SwitchBot account.
2. Make sure you are using the latest firmware version.
3. If you are not using firmware version 1.0 or later, please update your firmware via the sub-menu.
4. Please check the installation position of your device magnet.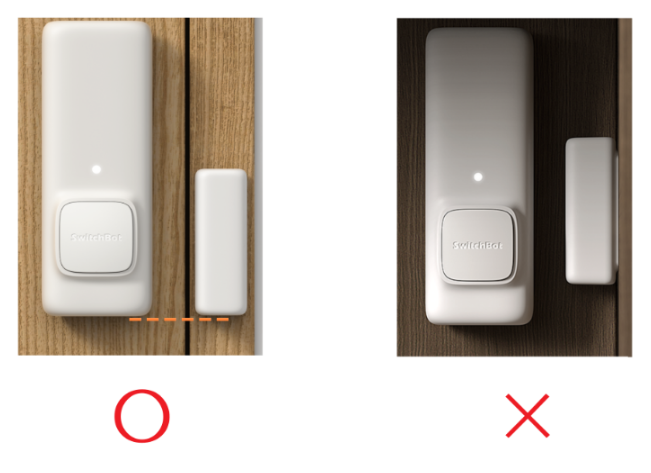 5. Please check if your device is installed correctly according to the guide provided below.
6. Please follow the instructions in the app to adjust the installation position and check if there is an improvement.
If this still doesn't work, please submit feedback using our app for more support. To receive technical help from our support team, follow the steps below:
Open our app > tap Profile > select Feedback > choose the product you need support for> Specify info to help describe your issue.