Updated 2022.12.22
Applicable products: SwitchBot Hub Mini
SwitchBot app version: 6.20.1 or newer
Device firmware version: 3.7-2.4 or newer
1. Make sure your SwitchBot App version is up to date.
2. Make sure your Hub Mini has been added to SwitchBot App, and that the device firmware version is up to date.
Note: Follow these steps to view the firmware version: Open SwitchBot App > device name > Setting button (upper right of screen) > Tap Firmware Version.
3. Make sure the appliance and remote buttons you are trying to controll are IR (Infrared).
4. In many cases, it helps to fix the remote control connection issue by unplugging the power cable of the Hub Mini for 10 seconds and then plugging it back in.
5. If it still doesn't work, check your router's connectivity. In some cases, you can solve the problem by rebooting the router.
6. Please note that building materials and metal objects located between the WiFi router and Hub Mini or between the Hub Mini and your mobile phones disrupt connectivity. If possible, set up the Hub Mini within a clear line of sight of your WiFi router.
7. If it doesn't work, follow the steps below to perform a test by connecting the Hub Mini to a personal hotspot from another mobile phone. Follow the steps below.
If possible, turn off your Wi-Fi router to reduce disturbances during the test.

Turn on the "Personal Hotspot" from another mobile phone.

Note: For iPhone 12 or later devices, please enable "Maximize Compatibility" to ensure the personal hotspot is a 2.4GHz network.)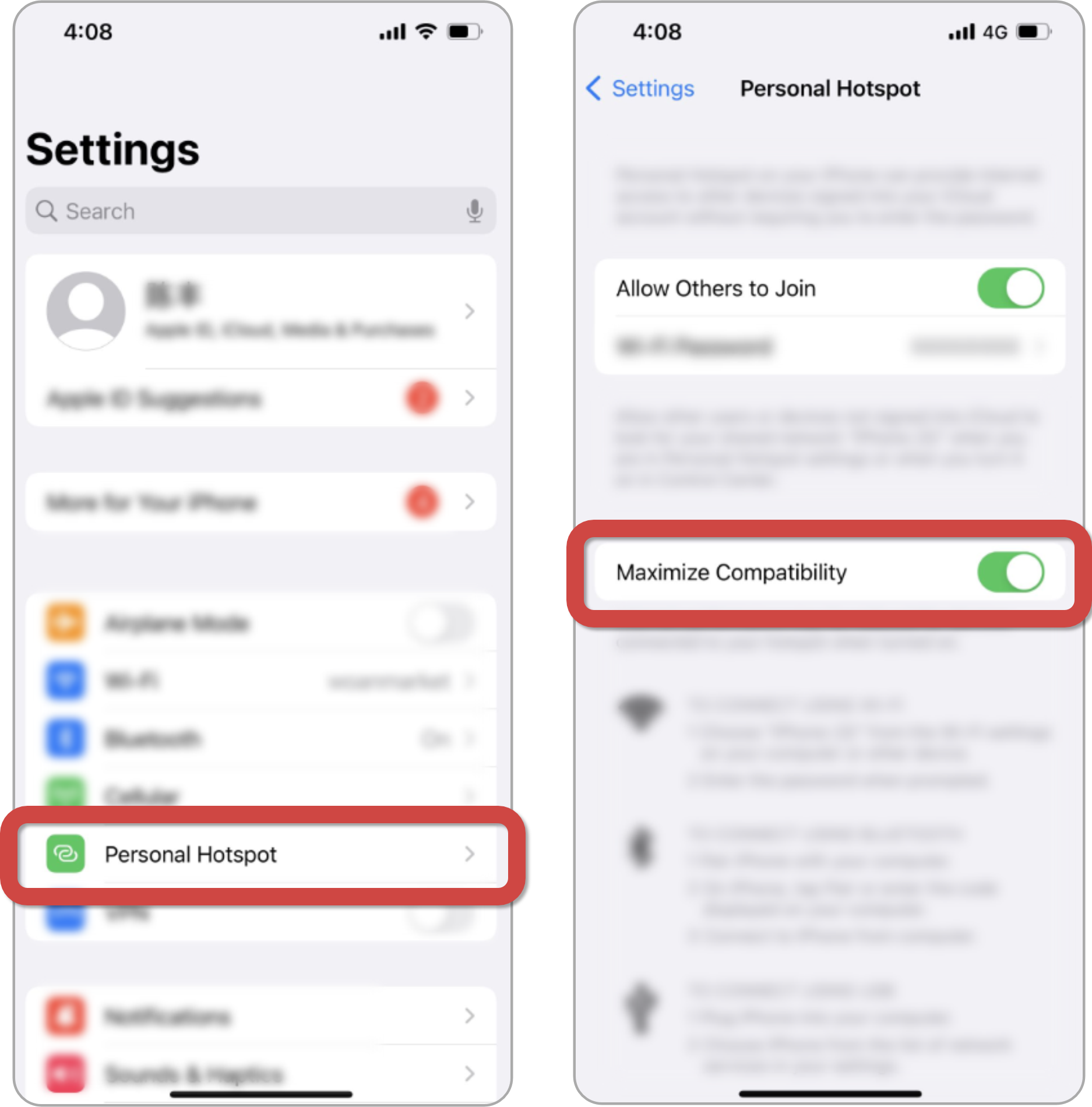 8. After the personal hotspot is enabled, follow the steps below in SwitchBot App to proceed:
① Tap the Hub Mini on SwitchBot App.
② Tap the gear icon ⚙️ on the top right corner.
③ Tap Wi-Fi Settings.
④ Tap Edit, and enter the name and password of your Personal Hotspot in step 7.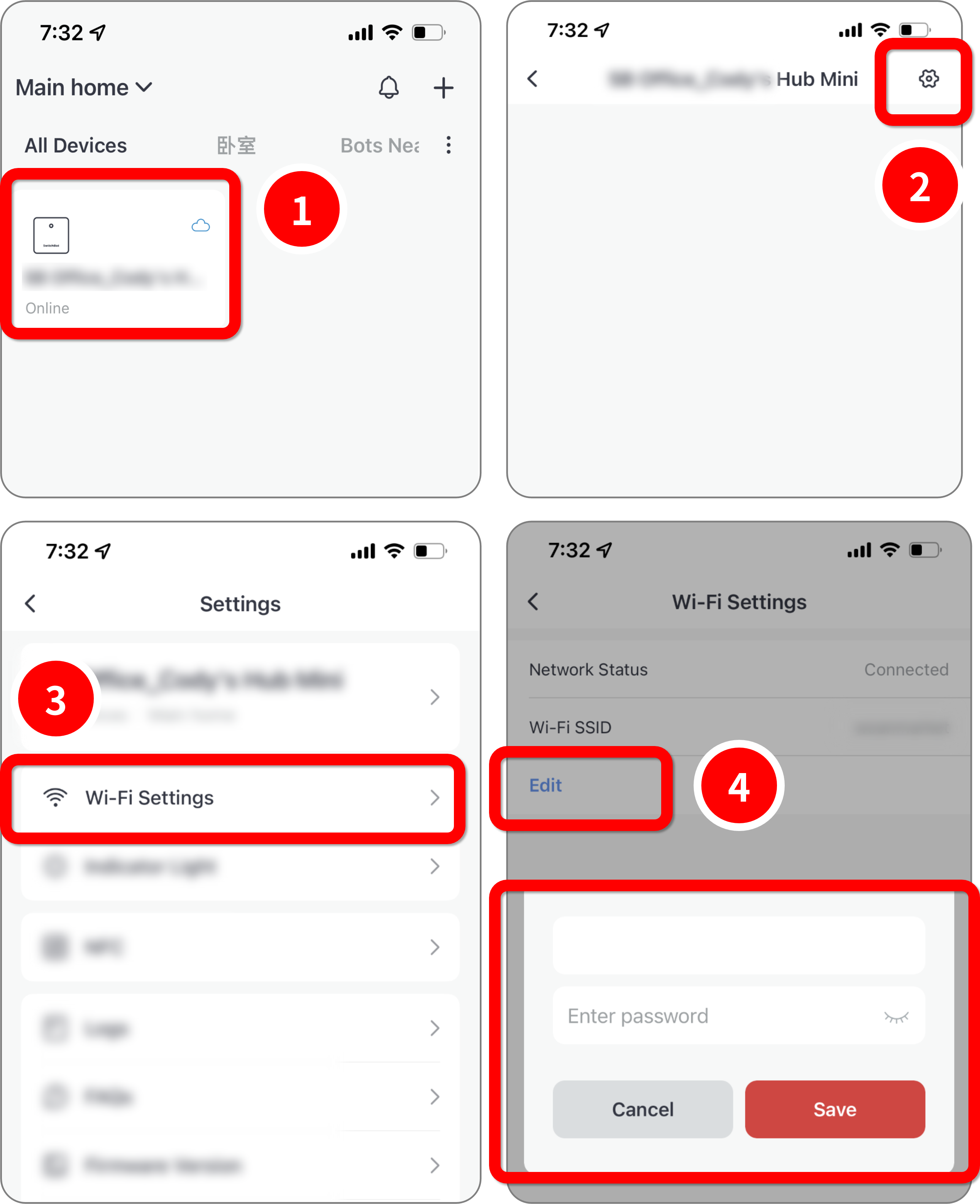 9. If the Hub Mini is able to control your appliances under the personal hotspot, then the problem may be in the settings of your WiFi router. Please contact the support team by opening the SwitchBot app, then tap Profile > Feedback > select "Device Queries" > and provide the following information regarding your WiFi router:
Router brand and model:

Mobile device model:

SwitchBot app version:

Any other screenshot about the error message
After receiving the feedback ticket, We will help you decide if it is a hardware issue. If it is, we will send you a replacement.
You can also contact our customer support team by phone, live chat, etc.