Updated 2022.12.22
Applicable products: SwitchBot Hub Mini
SwitchBot app version: 6.20.1 or newer
Device firmware version: 3.7-2.4 or newer
1. Make sure your SwitchBot app version is up to date.
2. Make sure your Hub Mini has been added to SwitchBot App, and the device firmware version is up to date.
Note: Follow these steps to view the firmware version: Open SwitchBot App > device name > Setting button (upper right of screen) > Firmware Version.
3. Make sure the Hub Mini is connected to a stable 2.4GHz (802.11b/g/n, iPv4) WiFi network instead of a 5GHz one. Currently, the iPv6 network and Wi-Fi 6 routers are not supported.
4. Make sure the Hub Mini is powered on, and the output adapter is 5V1A/5V2A.
5. In many cases, it helps to fix the connection by rebooting the router.
6. If that doesn't work, please go to the router's web settings page, and set the "DNS Private Protocol" as None. Follow the steps below to proceed. (Take ASUS router for example, process may vary slightly depending on which router you have. )
Enter http://192.168.1.1 into your browser's address bar to access your router's admin page.
Select WAN from the left-side menu, and click the Internet Connection tab at the top of the window.
Scroll down to find "WAN DNS Setting" and change the setting called Connect to DNS server automatically to None.
Click "Apply" to save your settings.
7. If that still doesn't work, follow the steps below and try to perform a test by connecting the Hub Mini to a personal hotspot from another mobile phone.
Turn on the Personal Hotspot from another mobile phone. (Note: for iPhone 12 or later devices, please enable "Maximize Compatibility" to ensure the personal hotspot is a 2.4GHz network.)

If possible, turn off your Wi-Fi router to reduce disturbances during the test.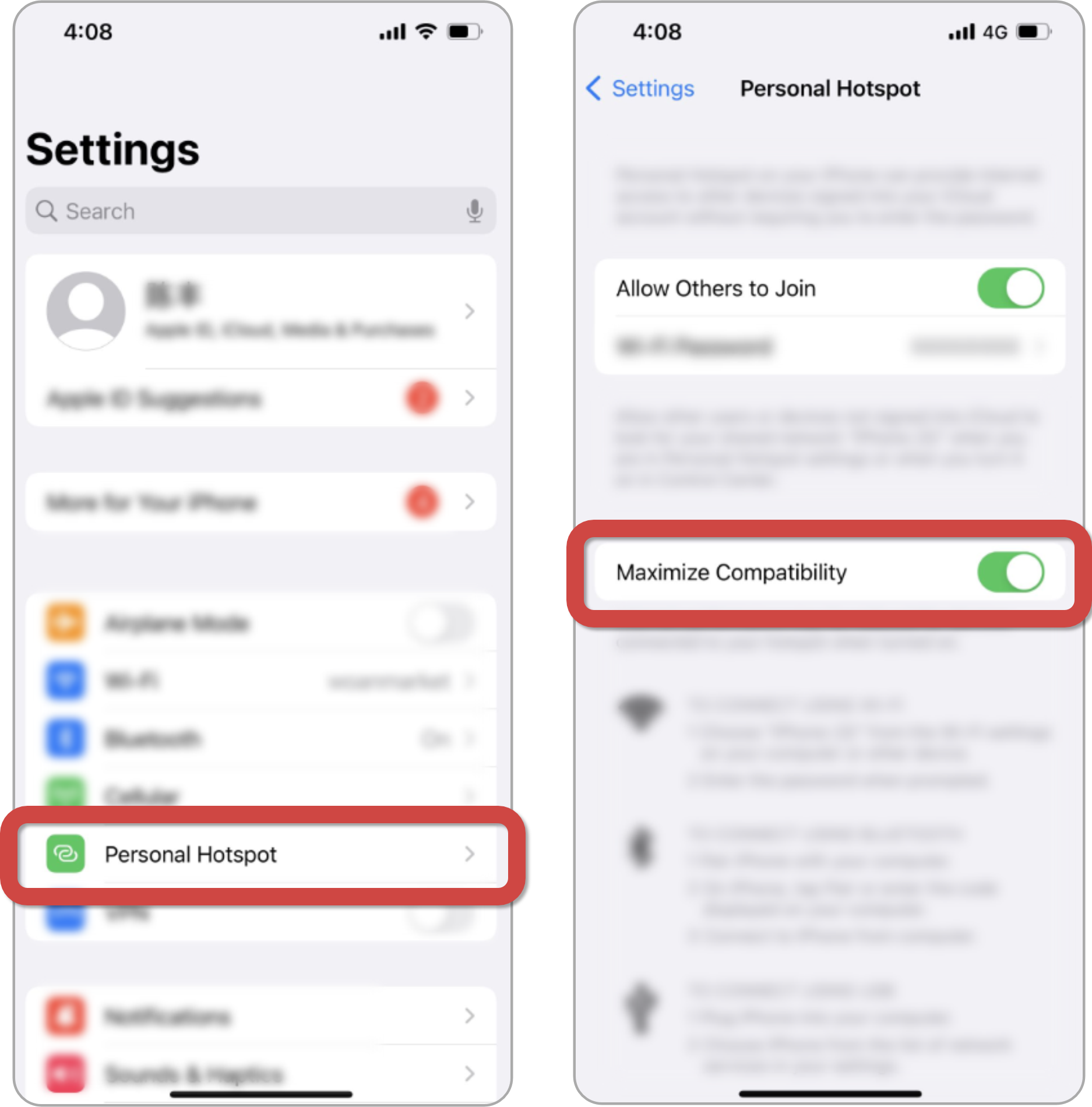 9. After the personal hotspot is enabled follow the steps below to do a test.
Updated 2022.12.22
Applicable products: SwitchBot Hub Mini
SwitchBot app version: 6.20.1 or newer
Device firmware version: 3.7-2.4 or newer
Tap the Hub Mini on SwitchBot App.
Tap the gear icon ⚙️ on the top right corner.
Tap Wi-Fi Settings.
Tap Edit, enter the new name & password of personal hotspot on your mobile phone.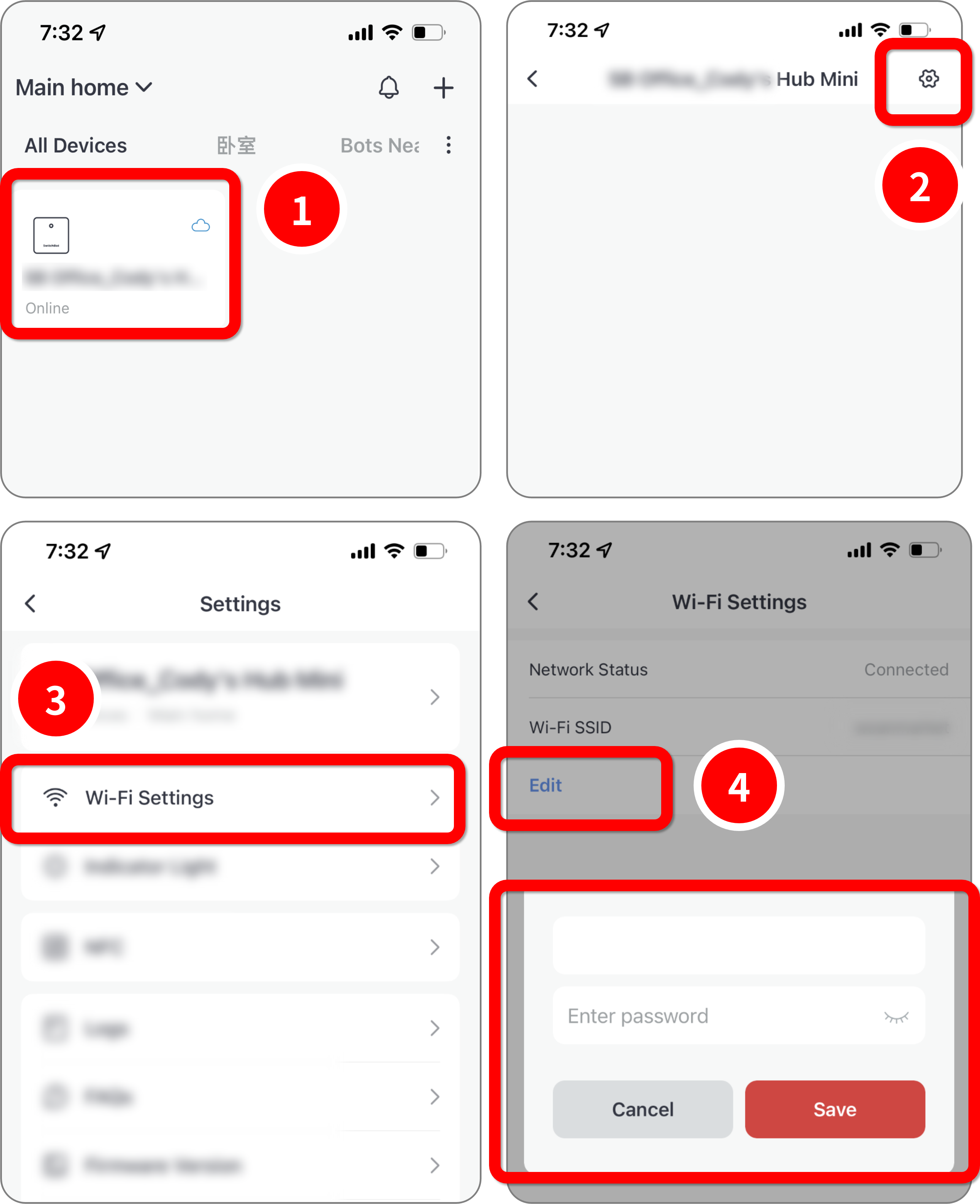 8. If the Hub Mini is fine after connected to a personal hotspot, then the problem may be in the settings of your WiFi router. Please contact the support team by opening the SwitchBot app, then tap Profile > Feedback > select "Device Queries" > and provide the following information regarding your WiFi router:
Router brand and model:

Router setting/admin page snapshot:

SwitchBot app version:

SwitchBot Hub Mini purchased from: