Applicable products: SwitchBot Pan/Tilt Cam, SwitchBot Pan/Tilt Cam (2K)

SwitchBot App version: 6.20 or newer

Device firmware version: V33.9.14 or newer
1. Make sure your SwitchBot App version is up to date.
2. Make sure the Pan/Tilt Cam has been added to the SwitchBot App and the firmware version is up to date.
Please follow the guide to check the firmware version of the SwitchBot Pan/tilt Cam.
SwitchBot App home page - tap the corresponding device name - tap [Settings] in the upper right corner to enter the settings page - tap [Firmware version] to check - proceed to upgrade if needed.
3. Make sure you insert your SD card to the camera properly.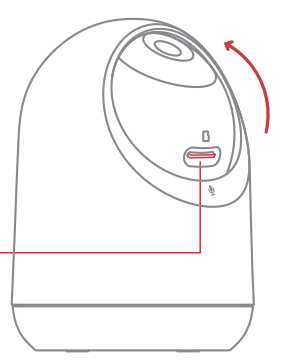 See also:What limitations does Pan/Tilt Cam have for Micro SD cards? where to install it?
4. Make sure the Micro SD Card (or "TF card") does NOT exceed 128G. The storage capacity of the Micro SD Card (or "TF card") for the SwitchBot Pan/Tilt Cam (2K) should not exceed 256G.
5. Make sure the Micro SD Card is in FAT32 format, otherwise the Micro SD Card may not be recognized. As only when the Micro SD card is correctly recognized can or you will receive an error message saying "The Micro SD Card is not in the correct format." We suggest that you try to use the formatting software on the below link to convert the SD card to FAT32 format.
6. Check and see if the Micro SD card has at least 100MB storage capacity left. If not, please go to the local storage setting page of the Pan/Tilt Cam and format the card to free the storage.
※Before formatting, please store the important data in advance.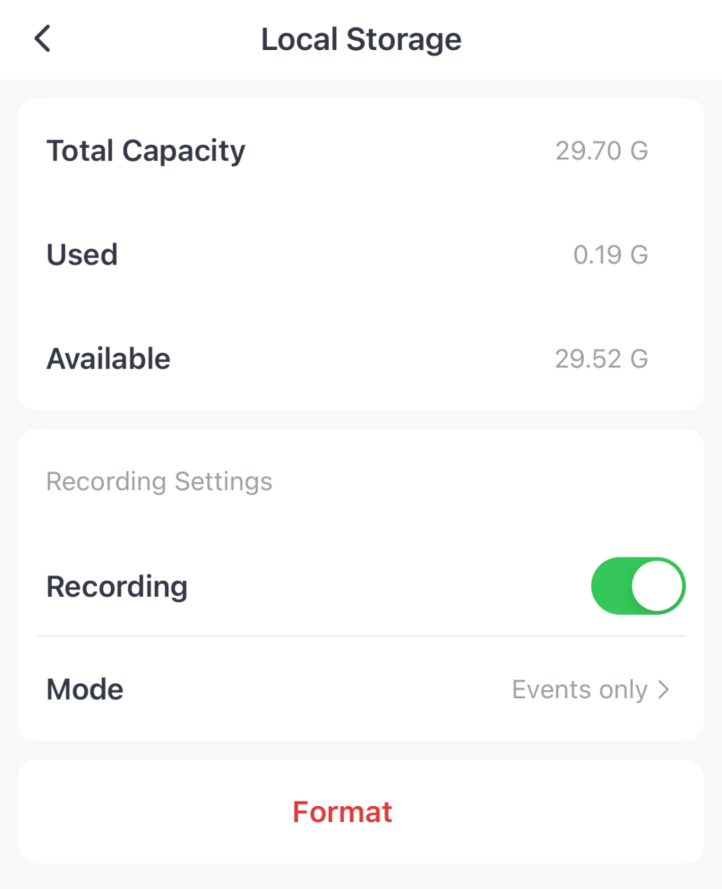 7. If the recording button still cannot be turned on, please contact us by clicking [Profile Page]-[Feedback] in the SwitchBot App, and provide the following specifications:
SD card manufacturer.
SD card capacity.
Purchase link for SD card.
After receiving the feedback ticket, we will solve your problem as soon as possible. You can also contact our customer support team by phone, live chat, etc.