Applicable products: Pan/Tilt Cam(2K), Outdoor Spotlight Cam

App version: 6.10 or later

Device firmware version:

Pan/Tilt Cam(2K): V33.9.12 or later

Outdoor Spotlight Cam: 2.1.8 or later
Yes. We can see a live view of up to 4 displays on 1 screen in the SwitchBot App.
To set the live view display:
In the SwitchBot App, tap into any camera device from Home.
Tap the multi-layout icon on the top right.
Tap the [+] icon on any unoccupied slot and add another camera device.
Swipe left to the next page, you will see another 4-display-layout.
Please refer to: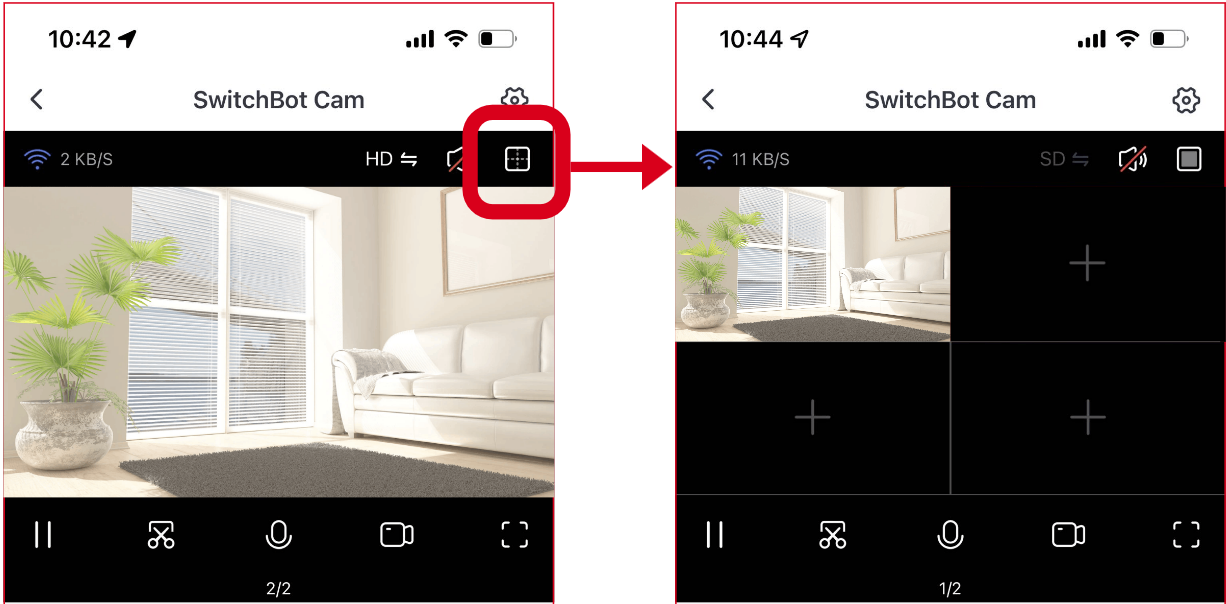 This helps us see multi SwitchBot camera devices at the same time. Arrange all of your SwitchBot camera devices in one place. Perfect use cases for multi-screen home surveillance, apartment management, online meeting, and multi-play live streaming.
Notes:
1. We can set up to 8 cameras with 2 -display-layout. In case you have more than 8 cameras, the 8 camera group can include different cameras.
2. Support for SwitchBot Indoor Cam, Pan/Tilt Cam 1080p will come in later software version. Stay in tune with us by following us on social media.