Updated: Feb 19th, 2023
Applicable Products:
SwitchBot Ceiling Light
SwitchBot Ceiling Light Pro
SwitchBot App Version: V6.10 or newer
1. Make sure you have the latest version of the SwitchBot App.
2. Rotate the shade counterclockwise to the left and carefully remove it.
※Refrence Picture: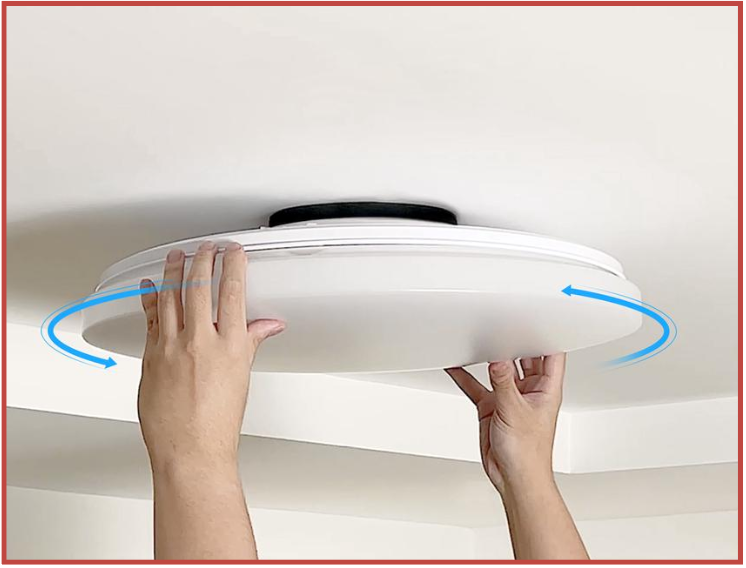 3. While pushing the hook of the adapter side connector, remove it from the body side connector.
When removing, be sure to hold the connector part. If you hold the cord part, there is a risk of disconnection. Pay attention to electrical safety.
※Refrence Picture: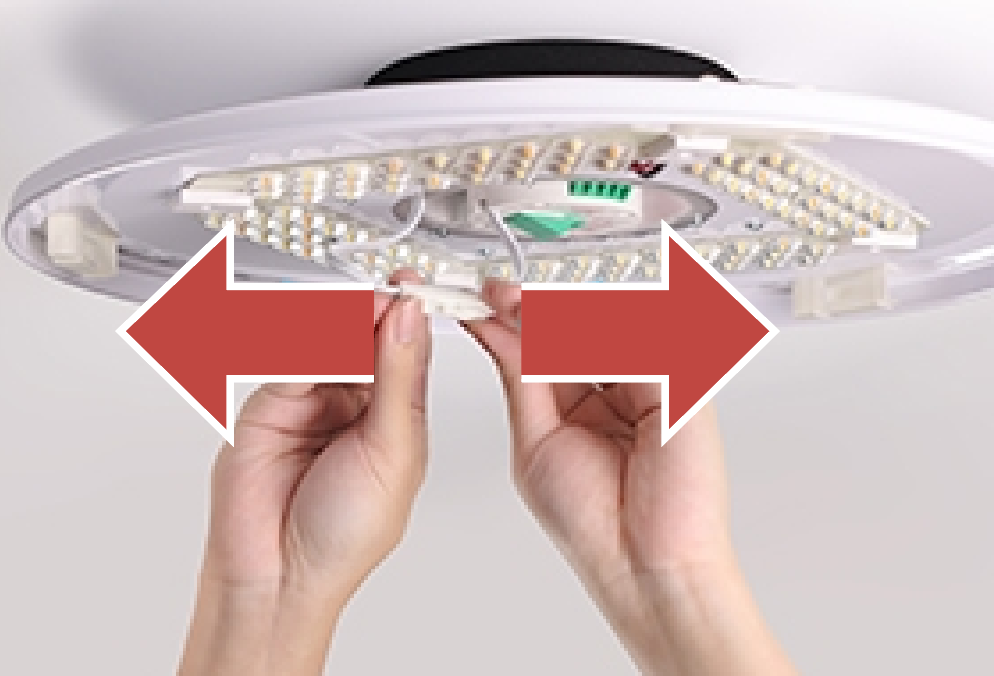 4. once you have reconnected the connector, check that you hear a 'beep' sound from the device. The moment the device is energized, the ceiling light will come on, so please be careful not to be dizzy. If no sound is heard, retry step.
5. Then please follow the instructions on the SwitchBot App and tap Next.
※If the above steps do not work, please contact via the SwitchBot App, and tap Profile -> Feedback. Our agent will assist you as soon as possible.