Last updated: September 15, 2022
Applicable products: SwitchBot Pan/Tilt Cam (1080p), SwitchBot Pan/Tilt Cam (2K)
SwitchBot app version: 6.14.1 or newer
Please follow the steps below to reset the SwitchBot Pan/Tilt Cam.
1. Delete the Pan/Tilt Cam from the SwitchBot account. (Please note that the Pan/Tilt Cam cannot be reset or initialized when it has been signed up in the SwitchBot account).
2. Use the reset pin to click into the reset hole at the back of the Pan/Tilt Cam.
3. Press and hold for 5 seconds until you hear a prompt tune.
Now the reset of the SwitchBot Pan/Tilt Camera has been completed.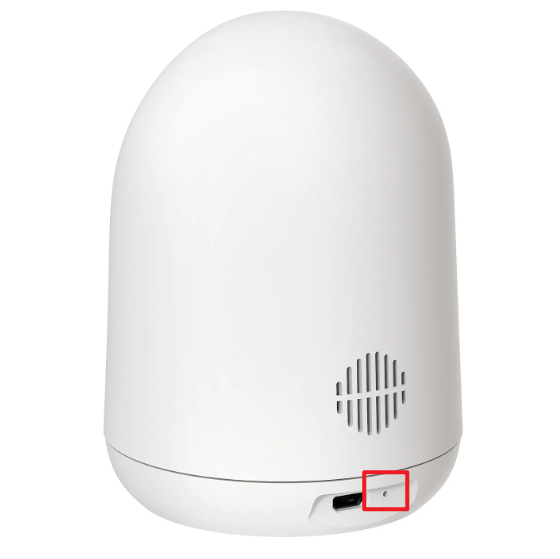 After the reset, please follow the guide on SwitchBot app to add the Pan/Tilt Cam to the SwitchBot account again.