Updated: Feb 19th, 2023
Before setting a routine
Link your devices to Amazon Alexa
The remote control learned in "Others" can be selected as an action upon completing manual scene creation.
1. In the Alexa app, tap "More" in the bottom right corner and select "Routines."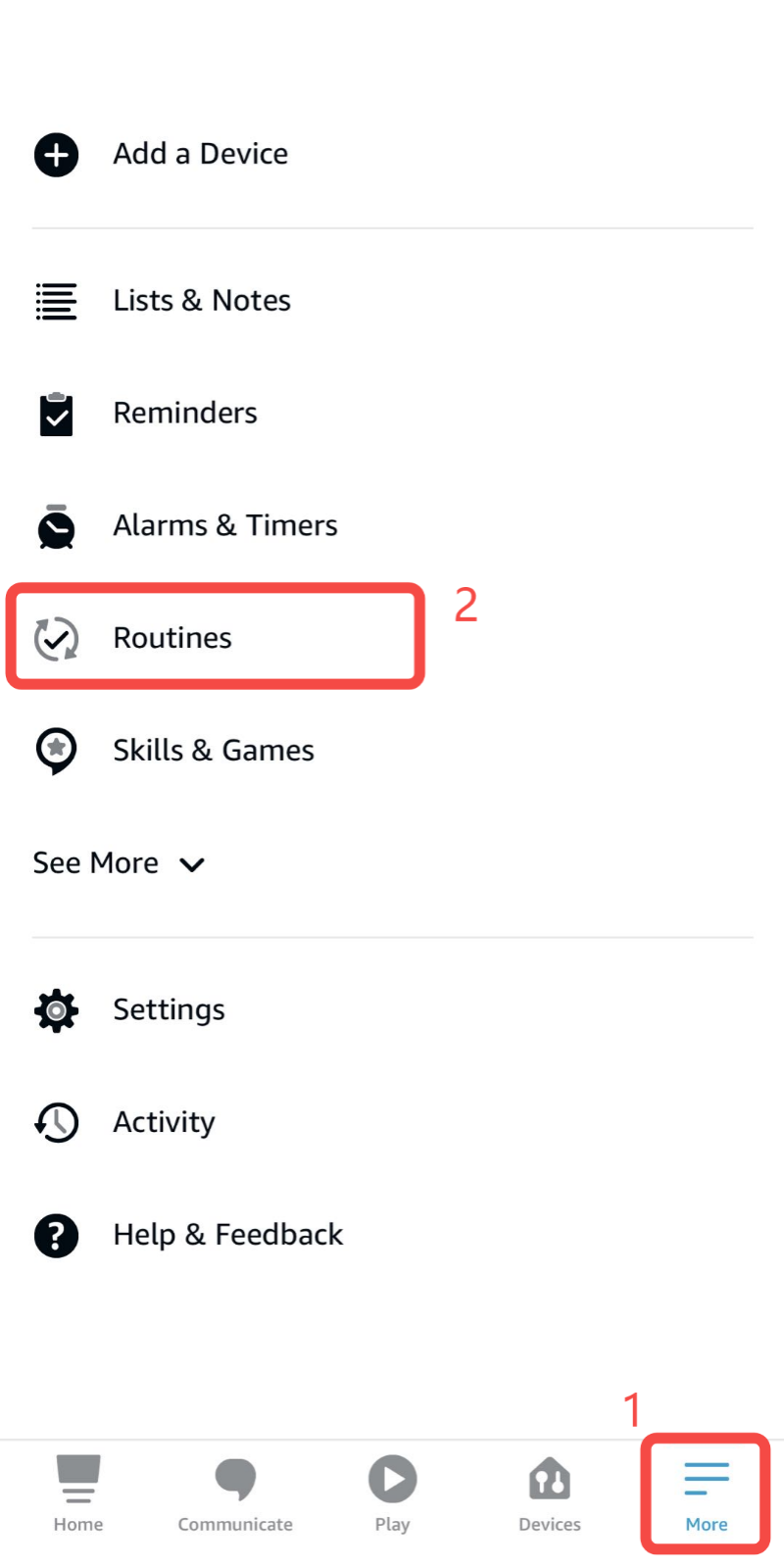 2. Tap the "+" in the upper right corner.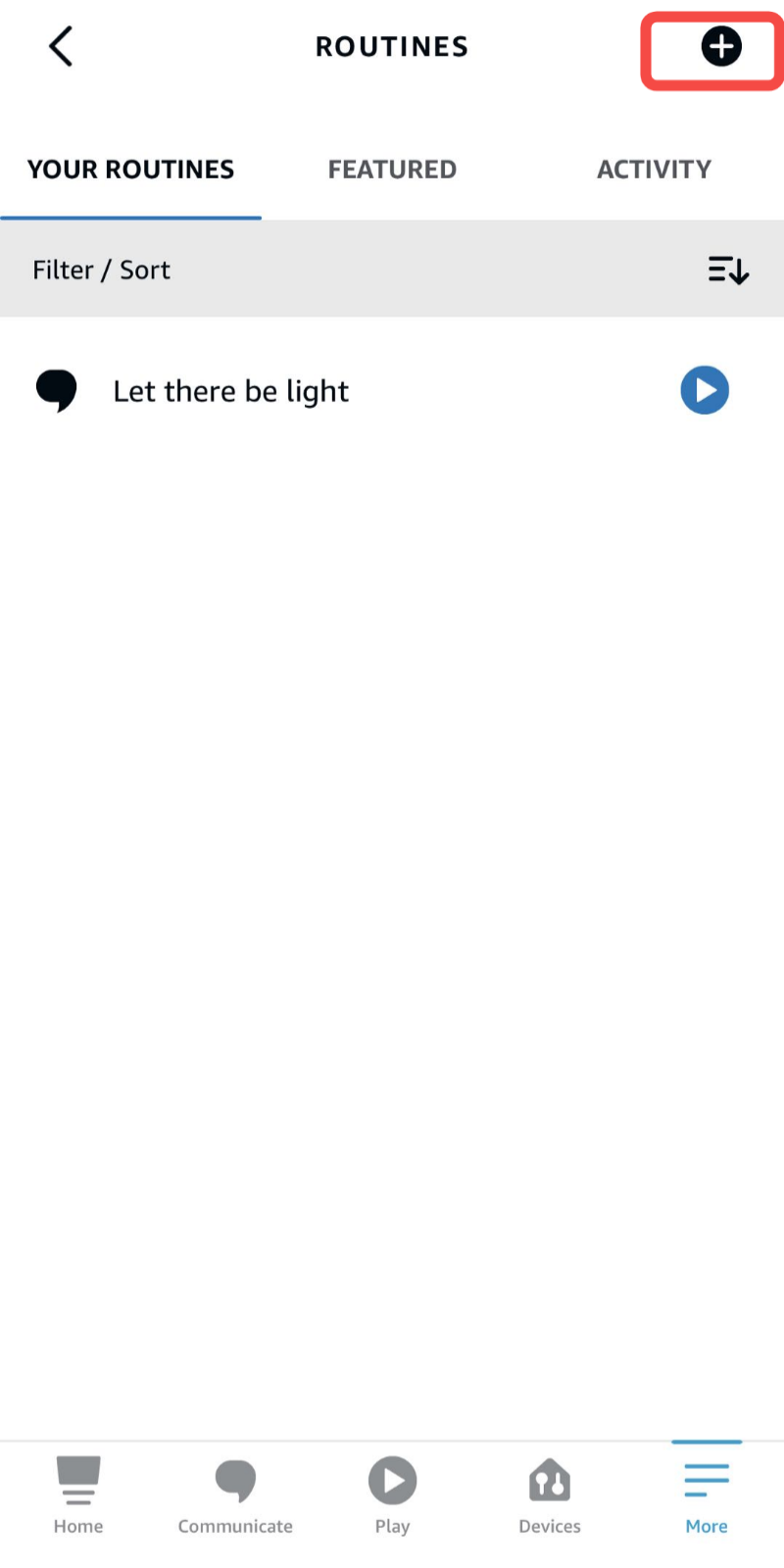 3. On the new routine page, enter a routine name, when this happens, and add action.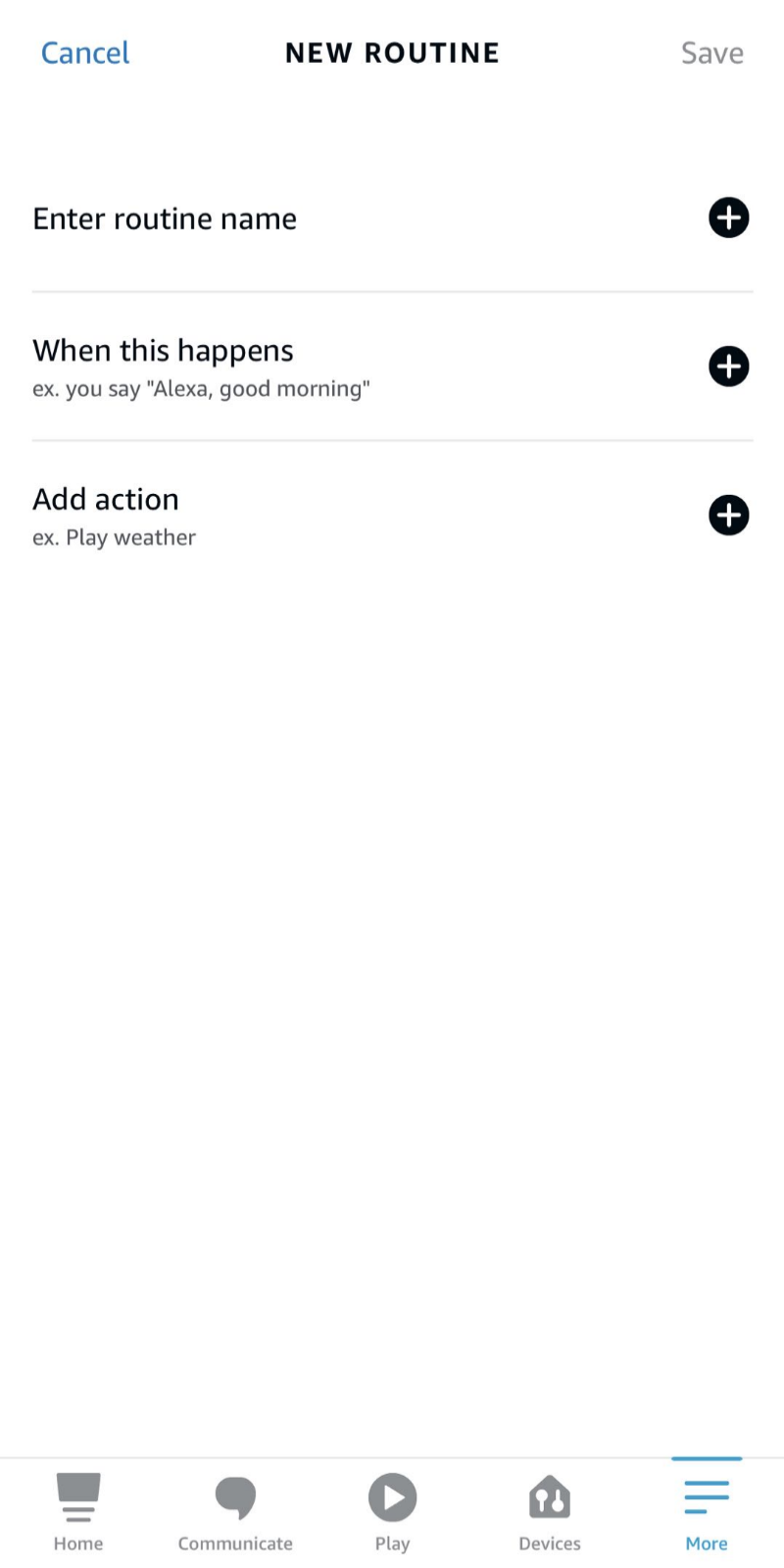 4. You can set multiple preferred voice phrases by selecting "voice" as the execution condition.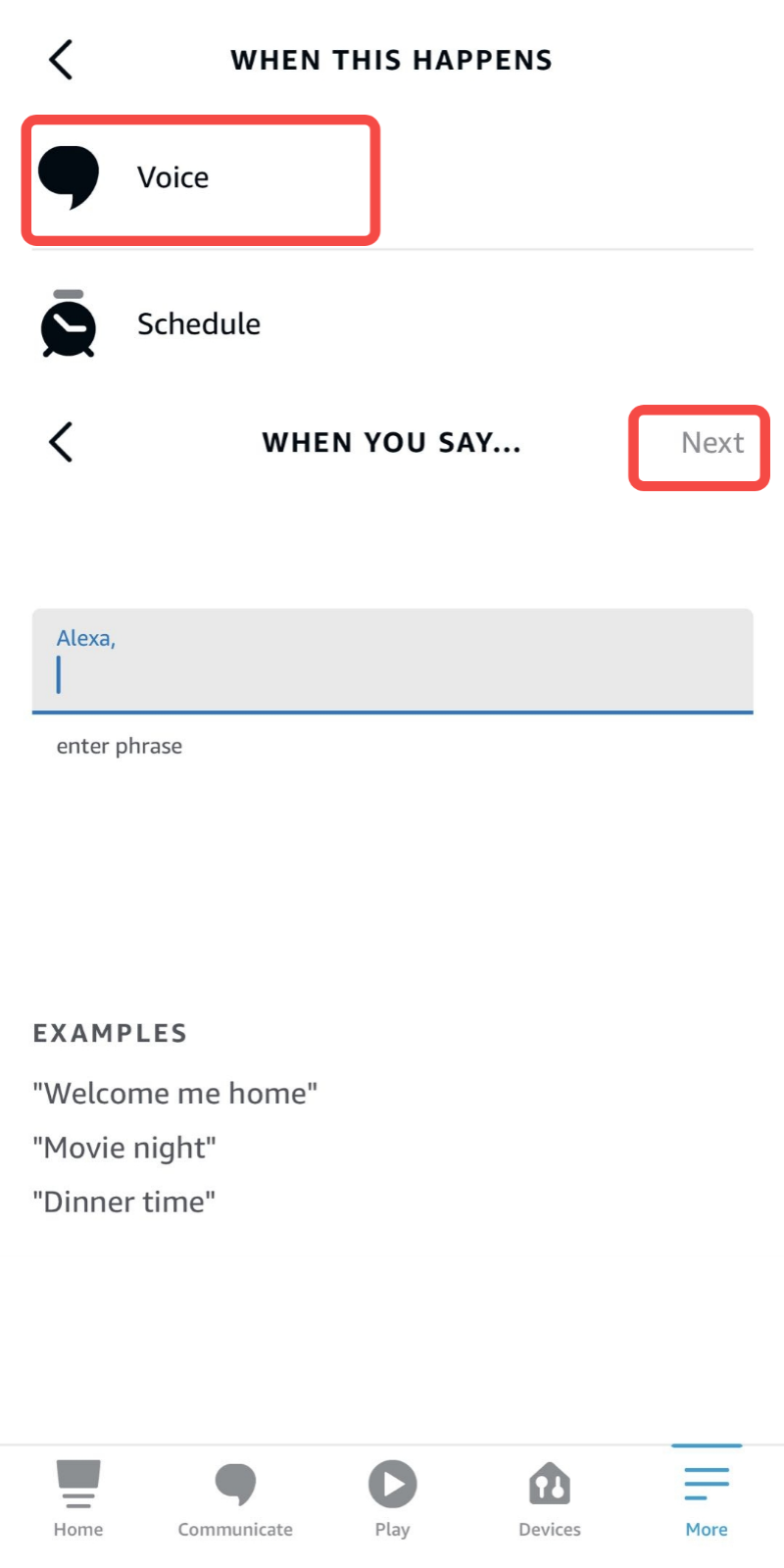 5. In add new, select Smart Home and set up two devices and two scenes.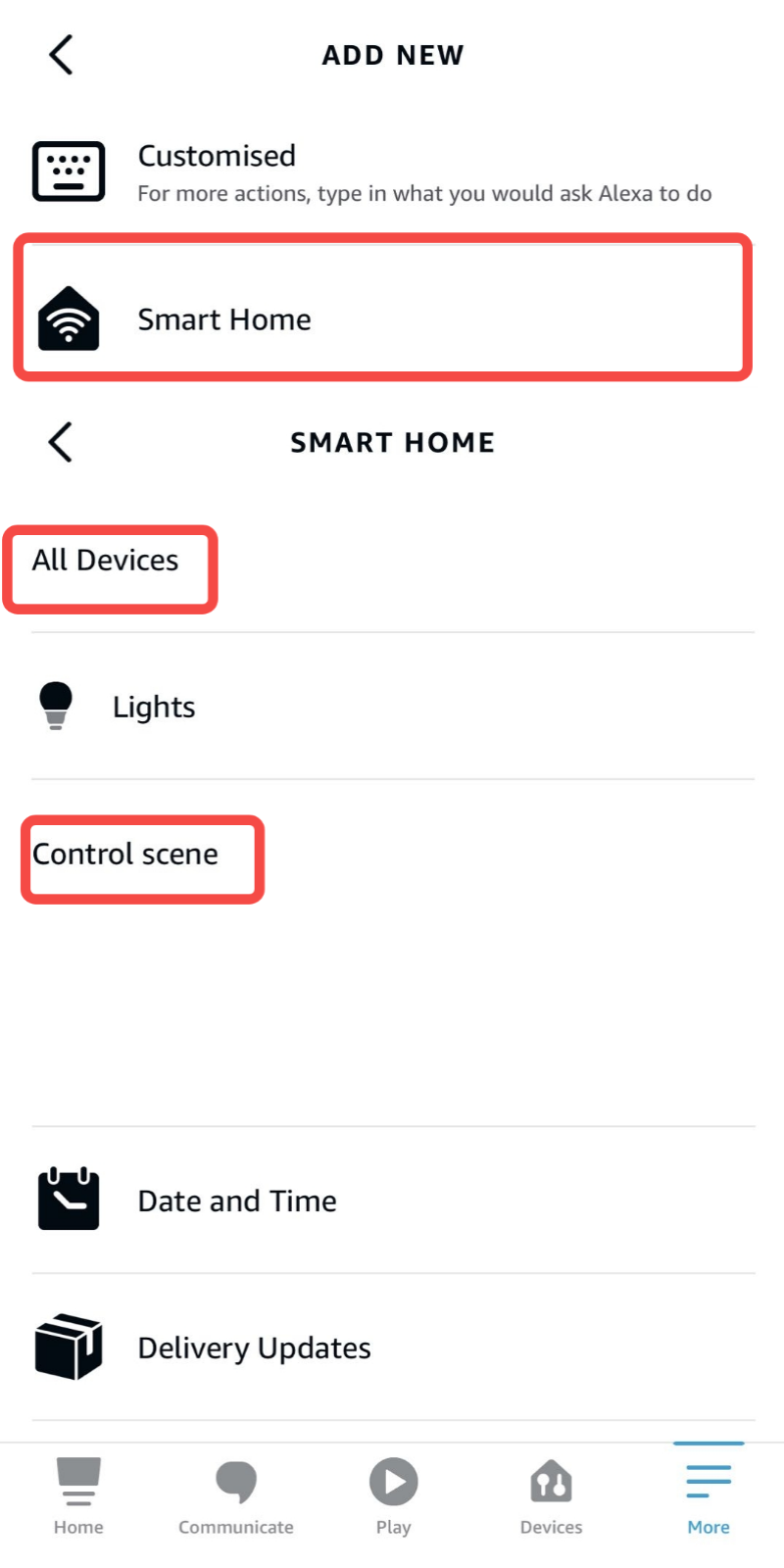 6. Here you can add the scene you prepared earlier and save it by tapping "Save" in the upper right corner.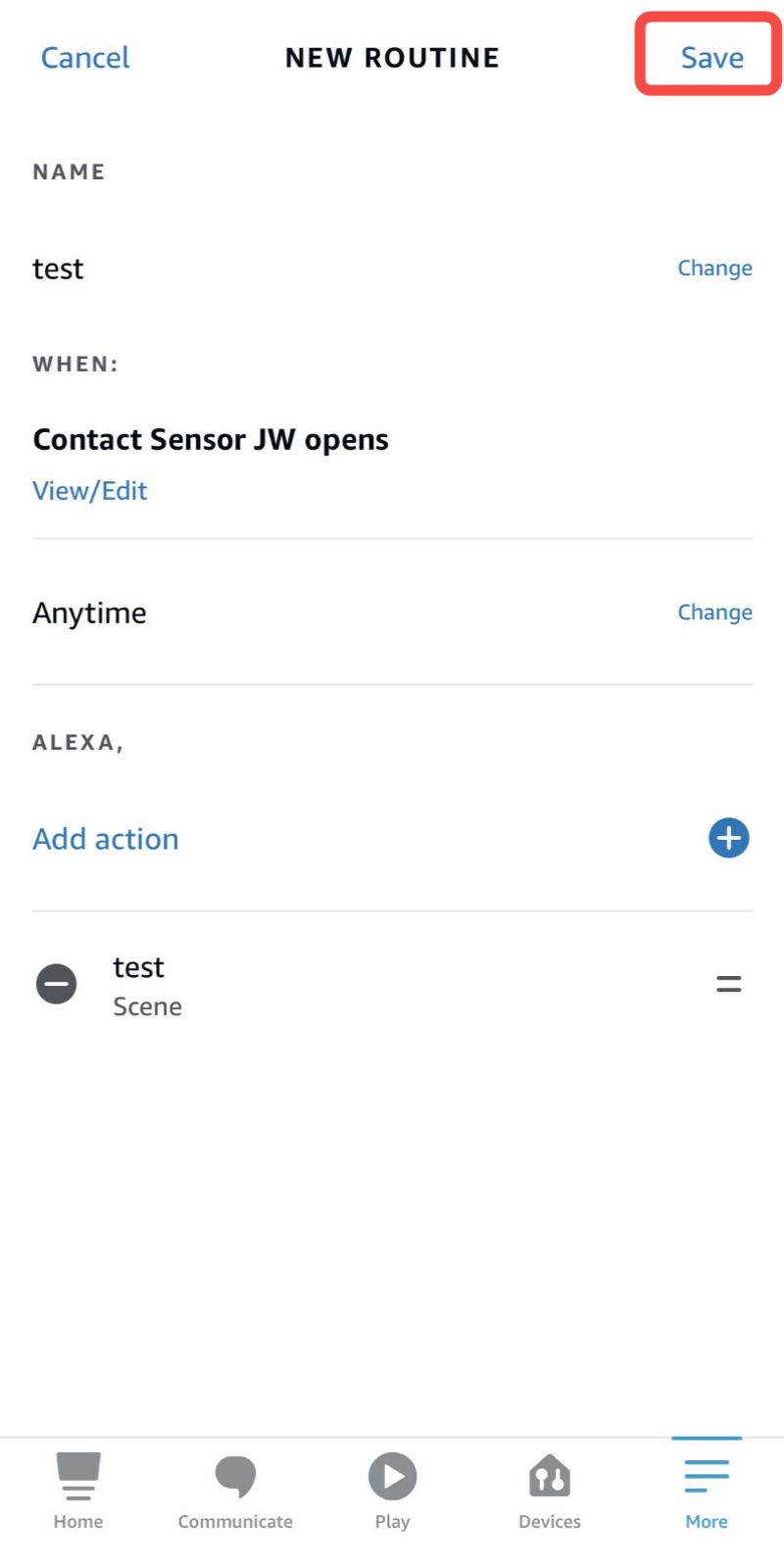 (Multiple actions can be added to a SwitchBot manual scene)
7. Please speak to Alexa with the phrase set after saving is complete.