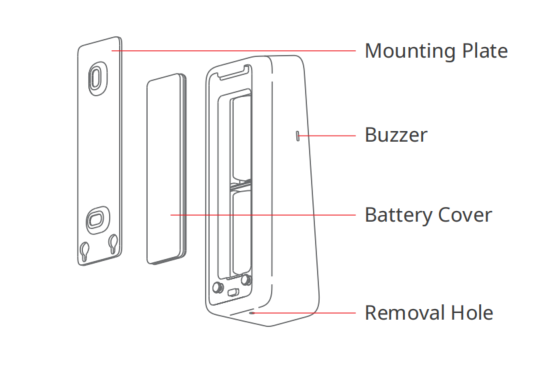 If the SwitchBot Keypad cannot be installed on the Mounting Plate, please refer to the steps below to troubleshoot.
1- Check whether the battery cover is firmly attached. Keep the battery cover flat to cover the cabinet and make it even with the edge. Then try again to install it on the Mounting Plate.
2- If the problem persists, please check whether the wall is not flat, which leads to the gap between the wall and Mounting Plate being too close. In this case, we need to attach the rubber ring to the screw hole on the back of the Mounting Plate to make sure there is enough gap between the Mounting Plate and the wall. We can find the rubber ring in the box of the Keypad.