The thumbturn seat of the Smart Lock body has loosened, as shown in the figure below. What should I do?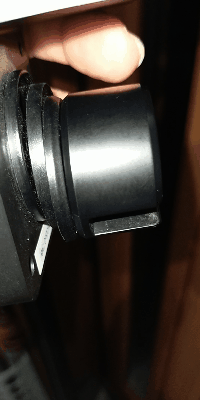 This is not a product defect but an Oldham's shaft Coupling that can absorb some eccentricity or misalignment and allow for shaft misalignment or eccentricity. By sliding the mating key and keyway, even fairly large torques can be transmitted.
When The SwitchBot Lock is unopened, the thumbturn seat is fixed to the protective film. When setting up, it is recommended to remove the film once it is firmly centered and attached.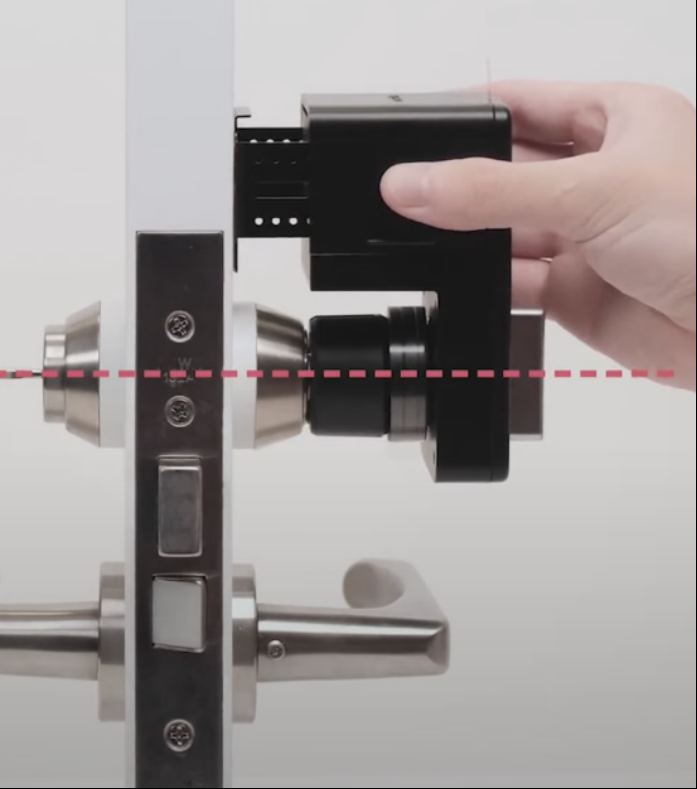 If you unknowingly remove it first, fix it with your finger and set it up.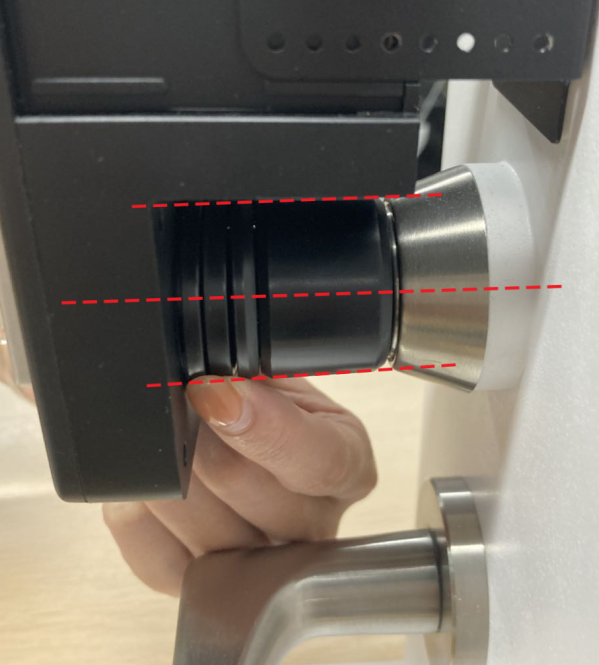 If the lock is still jammed after the installation as described above, please troubleshoot according to the related posts below.
Related Post: What Should I Do when I Operate the SwitchBot Lock but It Got Jammed?