Updated: Dec 16th, 2022
Applicable Products: SwitchBot Keypad, Keypad Touch
1. You can pair up to 100 SwitchBot NFC cards to a single keypad/keypad touch, including cards that are always valid and those that are valid for some period of time.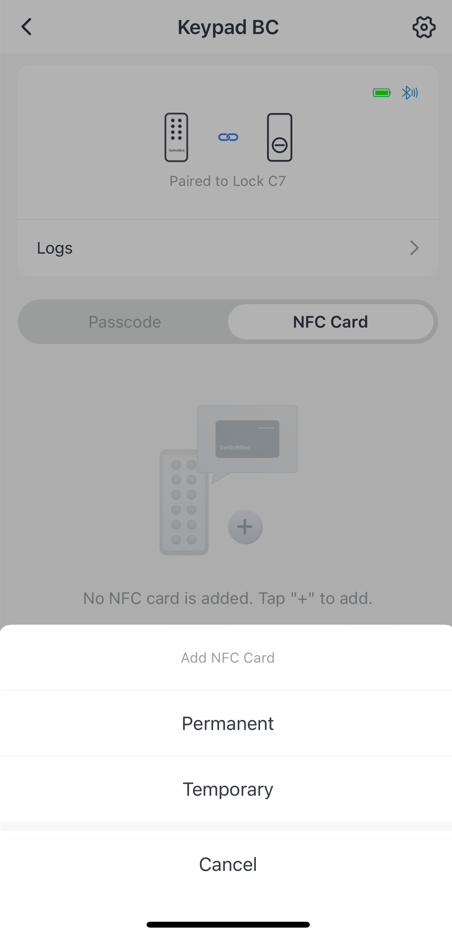 2. When the NFC cards reach the limit, you must delete the current card and pair a new one.
3. If you lose a registered NFC card, please delete it.
An example of deletion is shown below.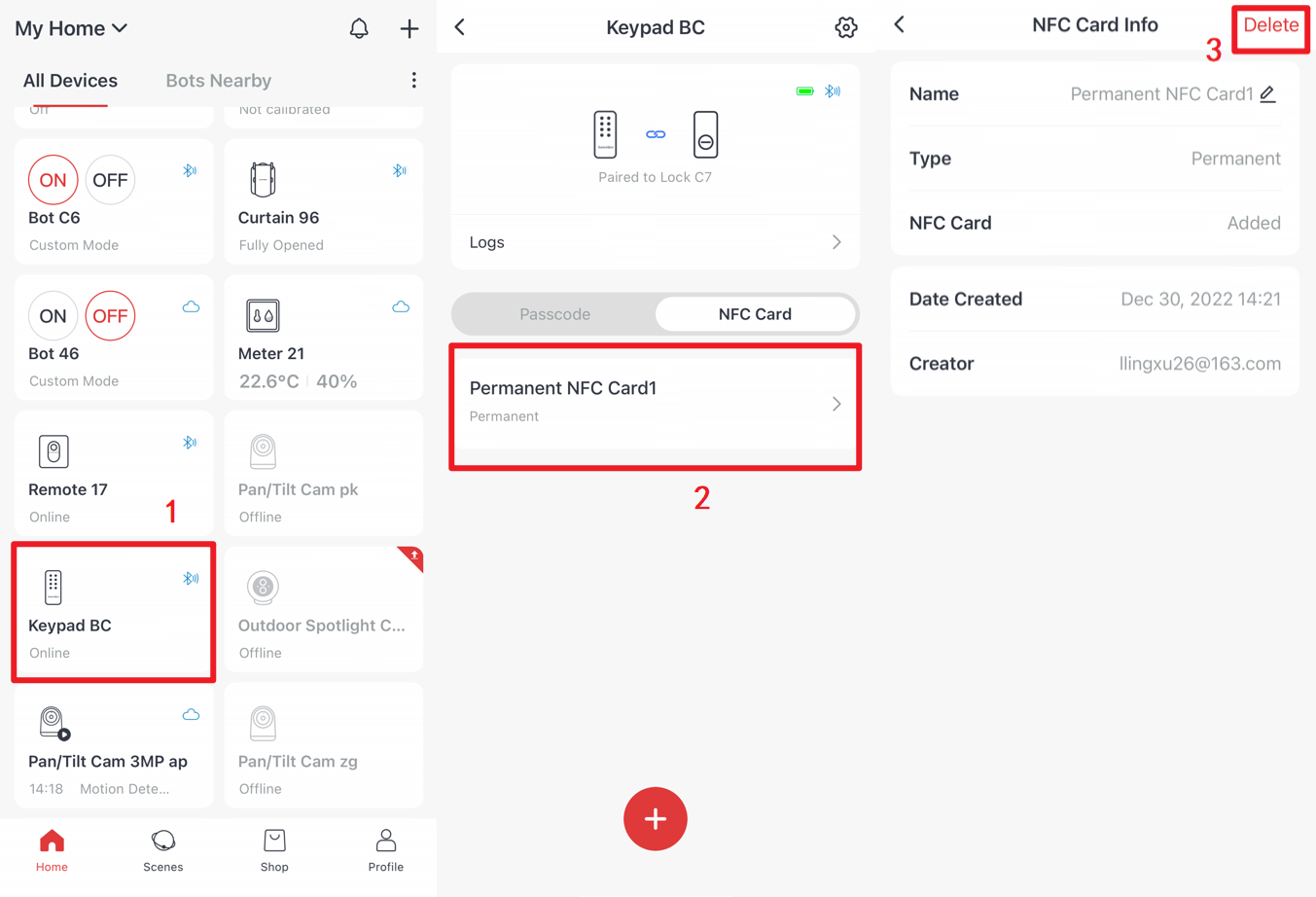 4. For any further questions, please log in to the SwitchBot app and select "Profile" > "Feedback".
*Related Posts: What Should I Do If the SwitchBot NFC card Failed to Pair to the Keypad / Keypad Touch?
*Related Posts: What is the specification of the NFC Card with Keypad/Keypad Touch
*Related Posts: Keypad/Keypad Touch was disable due to 5 failed unlocking attempts