Go to the Home Management page, and we can share the devices under it with anyone we want. Please follow the guide below to start with the sharing.
1. Go to the Home Management page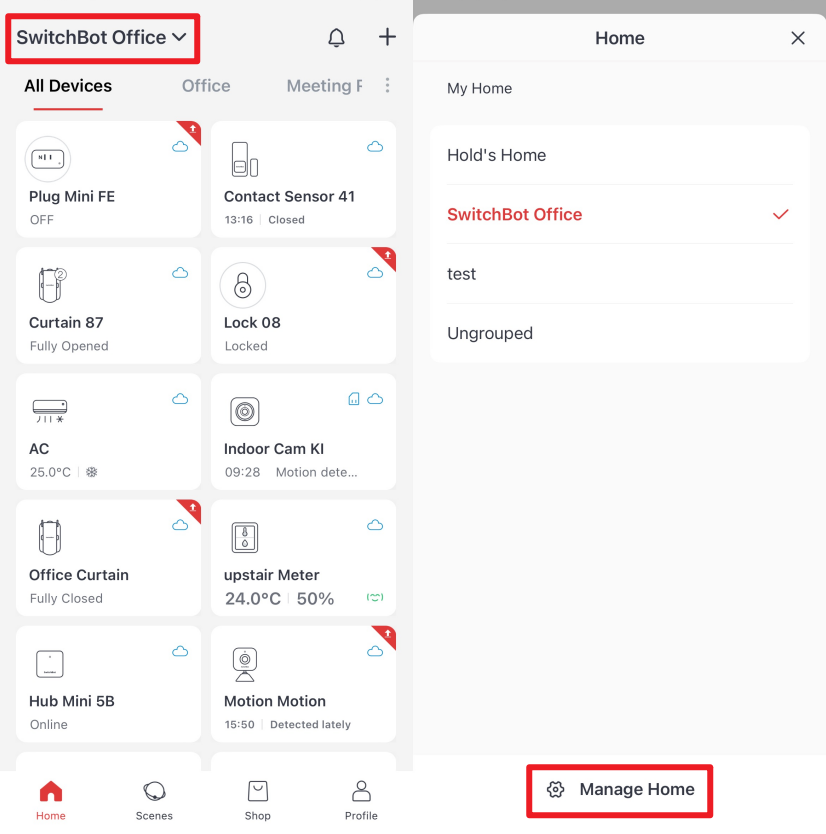 2. Choose a Home that we want to share
3. Leave a note to yourself to remind you who you have been sharing with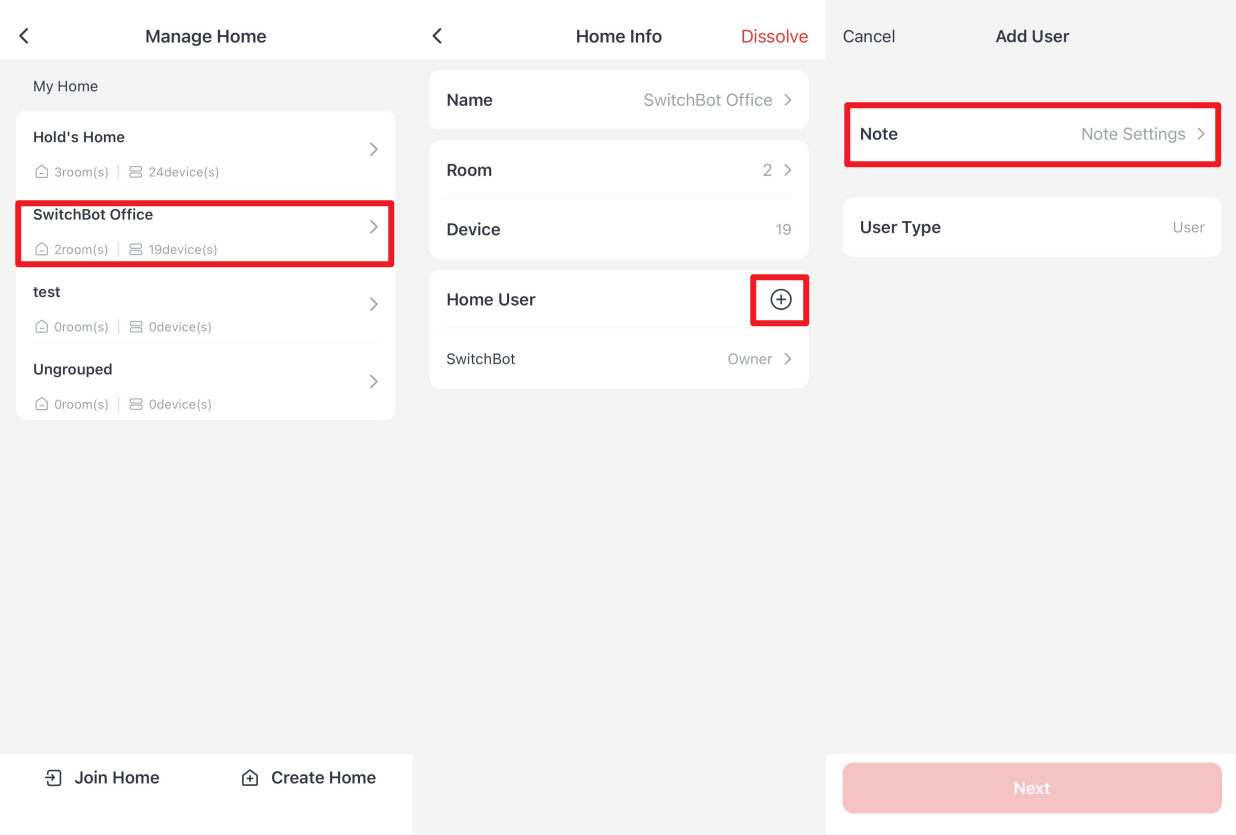 4. Tap on the Next button to generate the invitation
5. Share the invitation message to your friends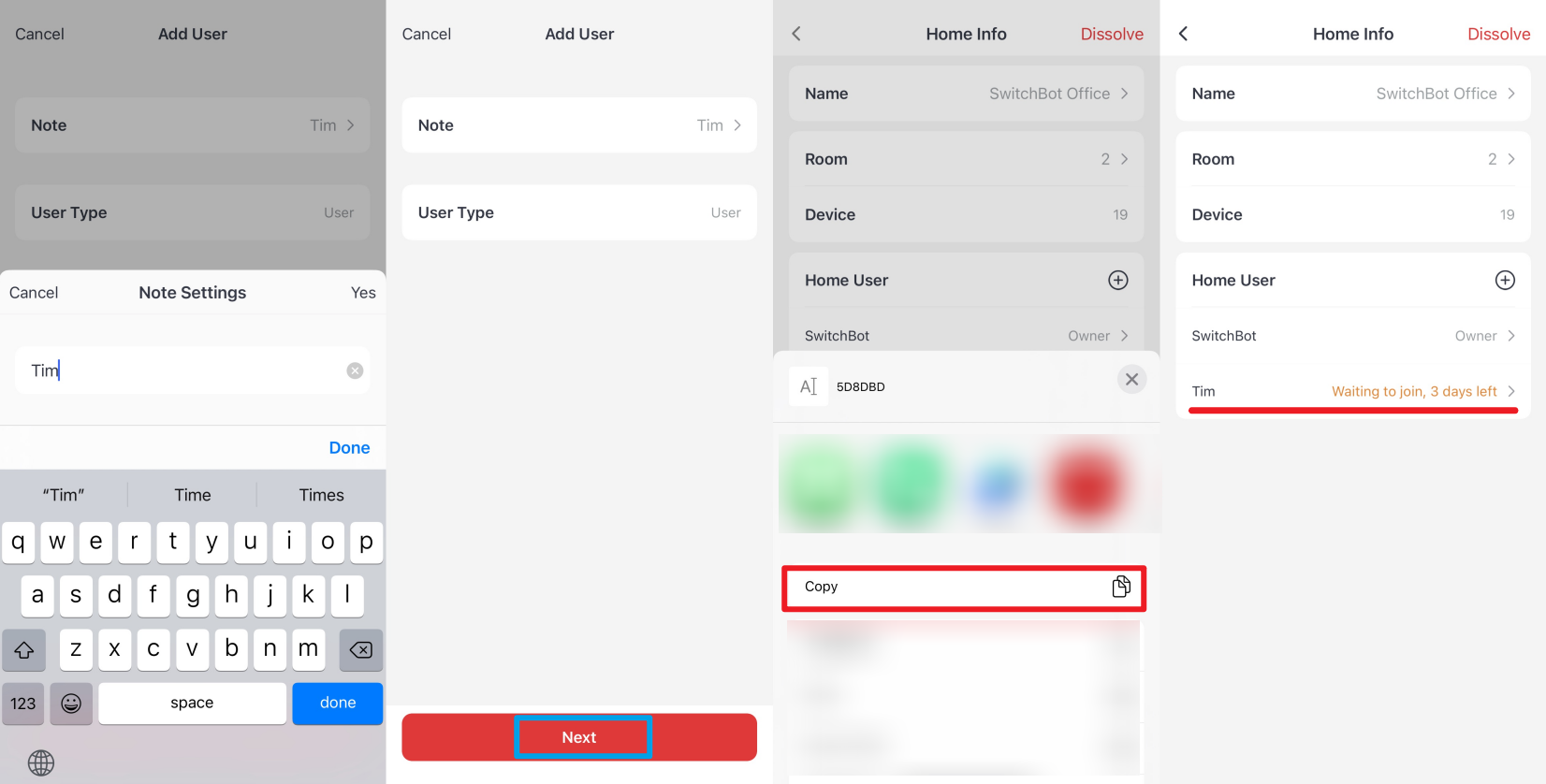 When your friends receive the message, they can use the invitation code to join your Home.
Please refer to the article below to see how to join your friend's Home with the invitation code.