If we want to control the SwitchBot Lock even if out of the Bluetooth range, we can turn on the Cloud Service of the Lock. This requires our Hub series products connected to the same account.
Products in the Hub series: Hub Mini / Hub2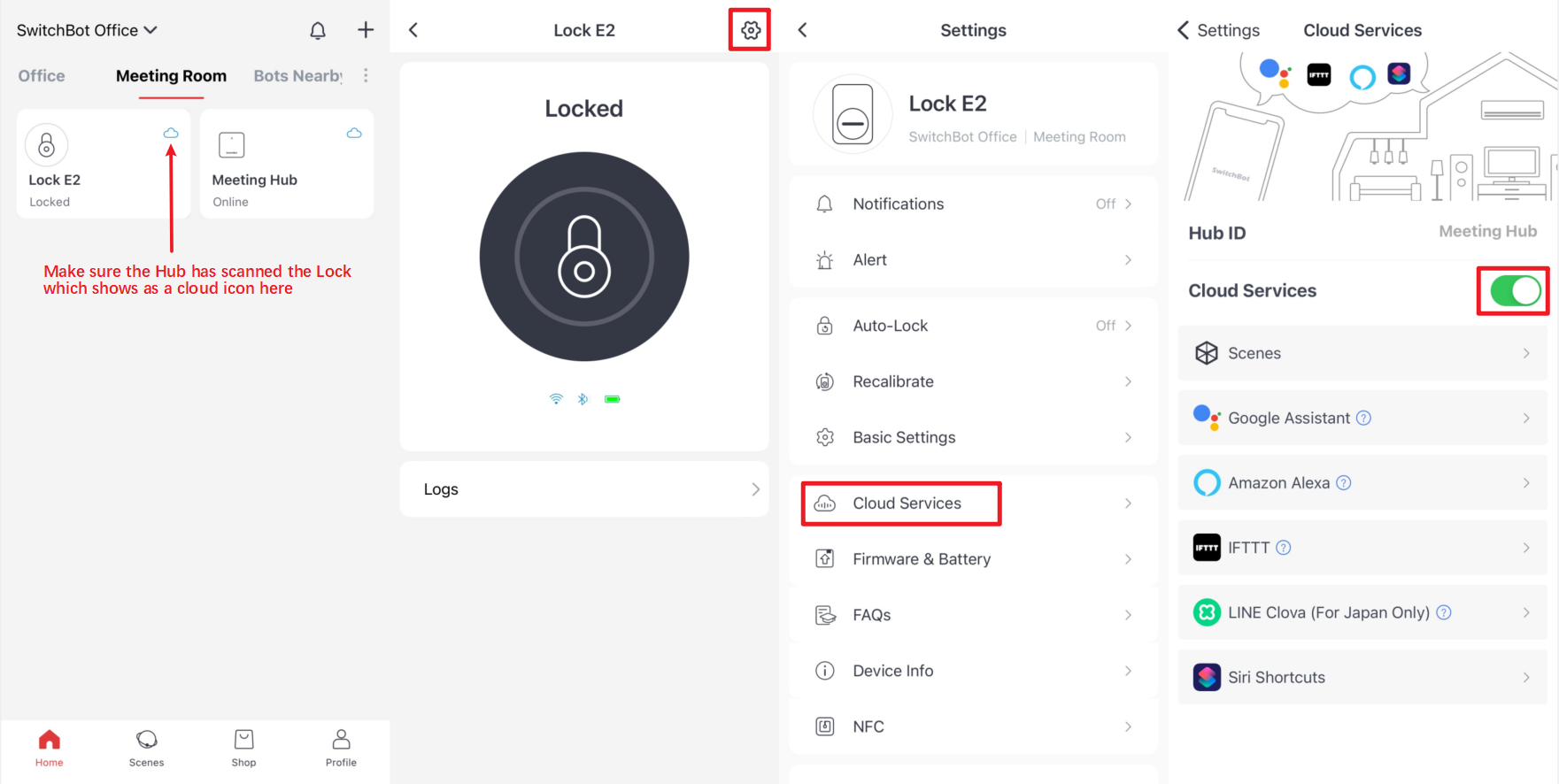 After turning on the Cloud Service, we can control the SwitchBot Lock from anywhere, as long as the associated SwitchBot Hub is online and can reach the Lock.