On account of personal security, the SwitchBot Lock can only be paired to one account at a time.
There is no reset button on the SwitchBot Lock.
If we want to pair the SwitchBot Lock to another account, we need to delete it from the original one before we can pair it again.
1. Remove the SwitchBot Lock from the account.
There are two ways of removing the SwitchBot device.
- Long press the device on the homepage and select the one we want to remove. Tap on the delete button at the bottom.
- Go to the Settings page of the device to delete.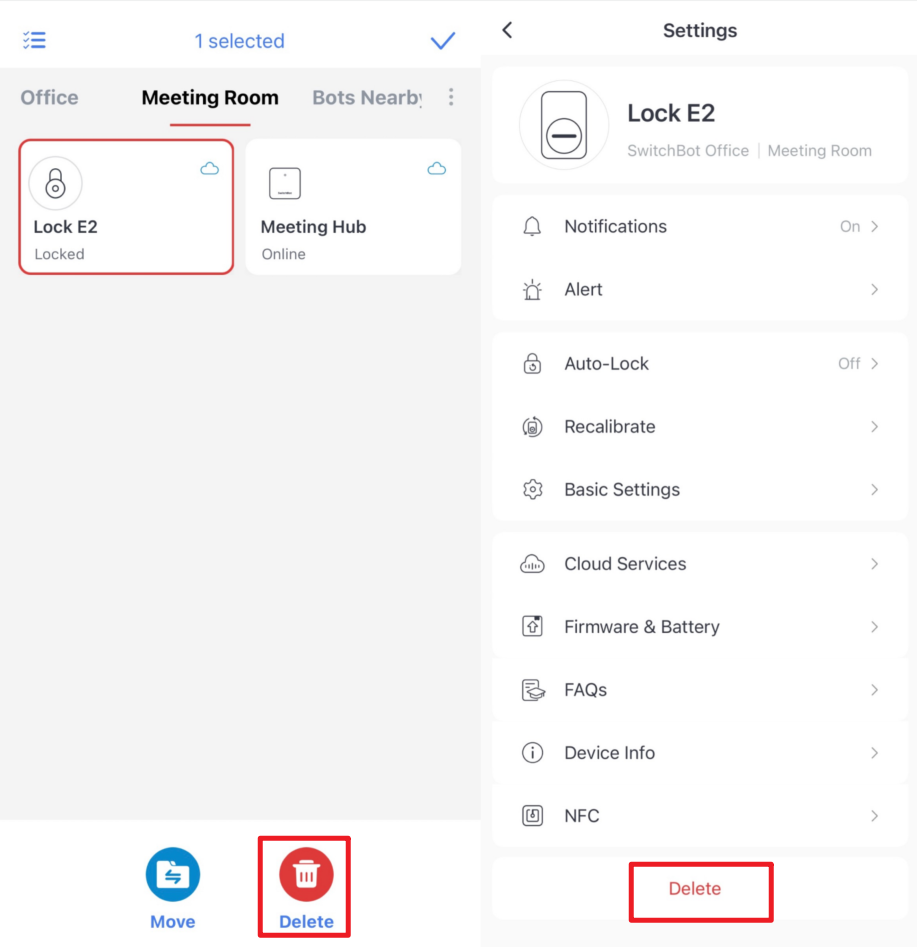 2. Set the SwitchBot Lock into pairing mode.
- Open the battery case cover and remove the batteries.
- Insert the batteries again and a beep sound will come out of the Lock.
- The indicator light will turn blue and starts to blink.
- Now the SwitchBot Lock is on the pairing mode.