Updated: Jan 11th, 2023
Applicable Products: SwitchBot Lock
Due to security reasons, SwitchBot Lock can only be paired to one account at a time.
SwitchBot Lock does not include a reset button on the device itself.
If you want to pair your SwitchBot Lock with another account, you must first delete it from the originally assigned SwitchBot ID account before you can pair it again.
There are two ways of removing this device from your account.
Remove SwitchBot Lock from your account.
You can do this by pressing your device on the homepage and selecting the device you want to remove. Then tap on the delete button at the bottom of the screen.
Or
Navigate directly to the settings page of your device to delete.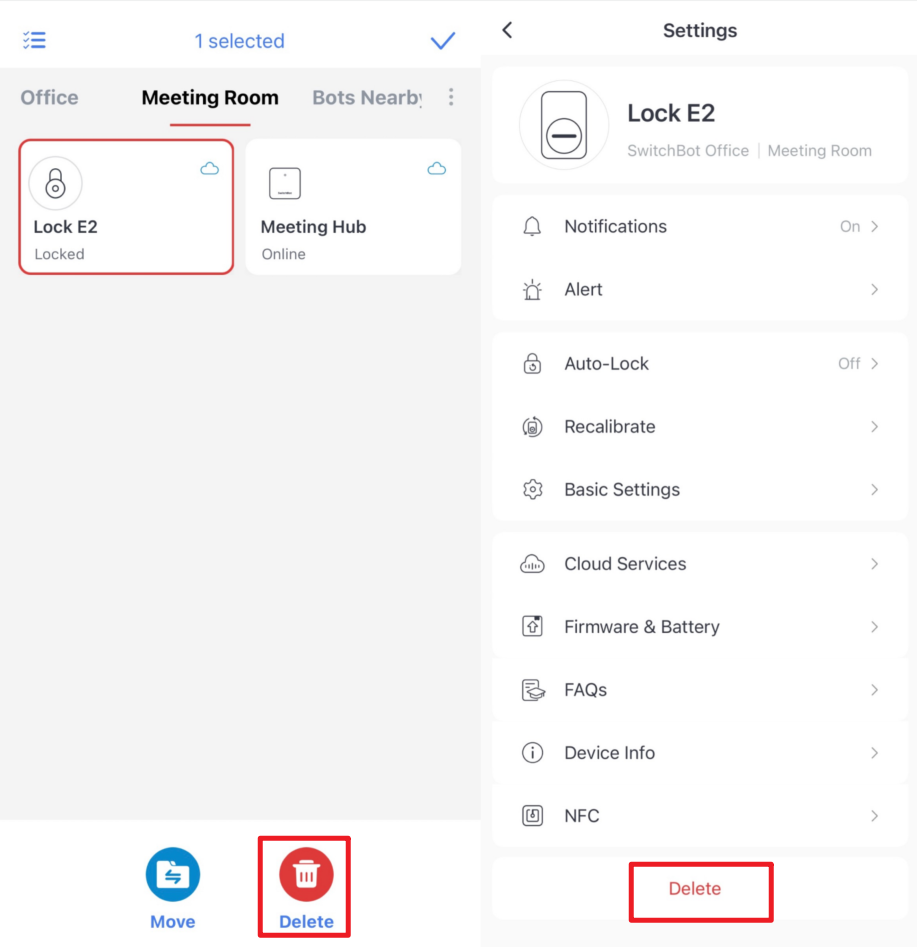 Set your SwitchBot Lock to pairing mode.
Open the battery case cover and remove the batteries.

Insert the batteries again, and your SwitchBot Lock will emit a sound.

Your device's indicator light will turn blue and start to blink.

Your SwitchBot Lock will now be in pairing mode.