The purpose of this section is to explain how to pair SwitchBot Meter with the SwitchBot Hub.
Tap the 'Meter' device icon to access Meter data.

Enter the Settings page by tapping the 'Gear' icon on the top right corner.
Enable the 'Cloud Service'.
Note: If the 'Cloud Services' section is greyed out, return to the homepage and swipe down several times to refresh it).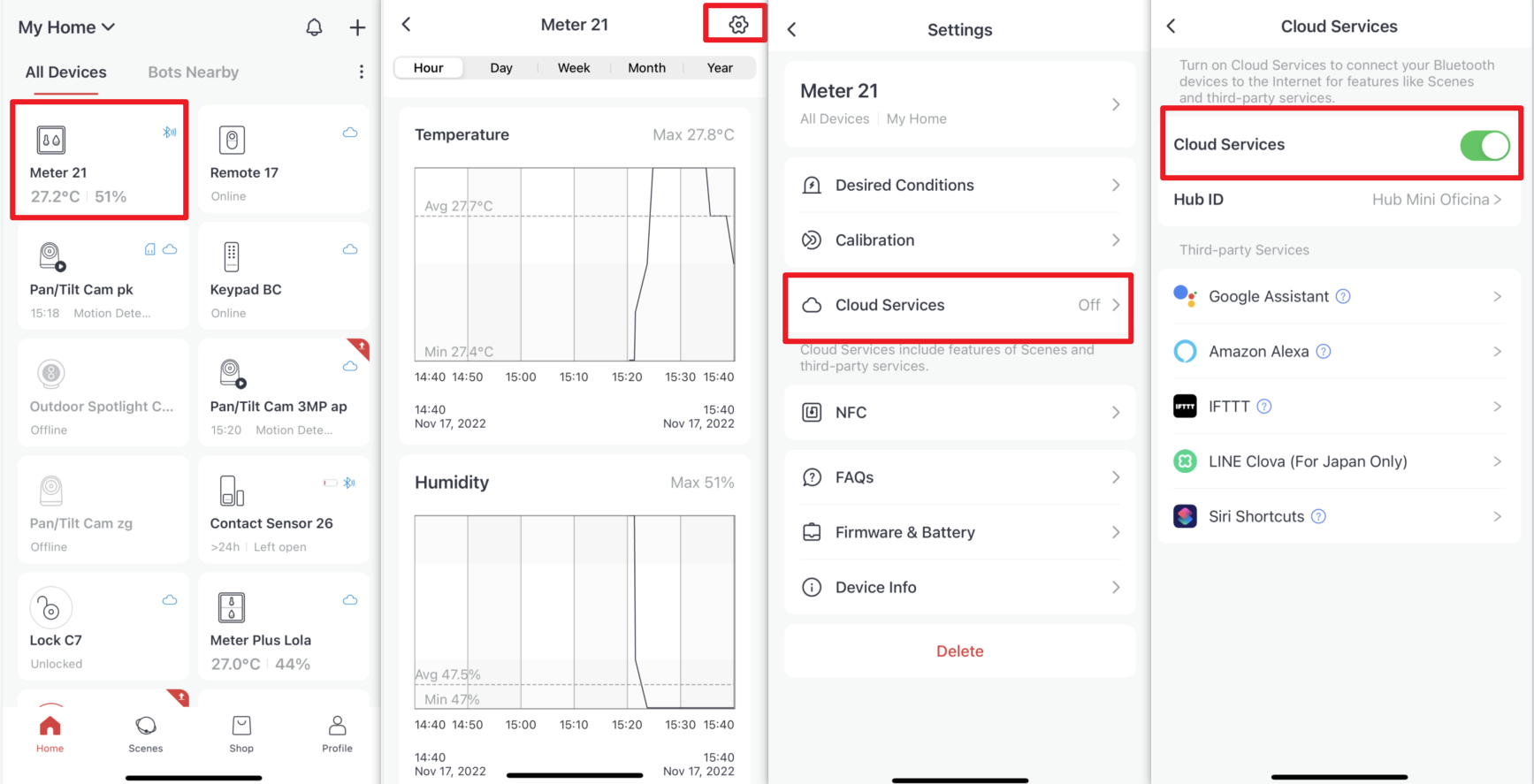 Bingo! the Meter and Hub Plus/Mini are paired.
In this way, you can use your phone to read the Meter's historical data, etc.
In addition, you can use the app's [Scenes] feature to connect with Alexa / Google Home / IFTTT, etc., to turn appliances on and off automatically.
Please note:
Hub Plus/Mini must have firmware version 2.0-1.7 or higher to pair with Hub Plus/Mini.
Two firmware updates are available for the Hub series: a Bluetooth version and a Wi-Fi version.
For the initial setup, please update the device firmware first.
*If you have any questions about using the device, or if you would like to update the firmware, please use the feedback feature in your SwitchBot app profile.
From there, our support team will be happy to assist you.
In the feedback section, you can record your screen. Please use this function if you have any questions during use.
[Profile] → [Feedback] → [Start screen recording] → [Symbol of a camera] → Stop button in Red].