Last updated: 2022/12/18
Applicable products: SwitchBot Bot
SwitchBot app Version: 6.20.1 or newer
Device firmware version: Below V6.3
To unlock Customized Mode for your SwitchBot Bot please do the following:
Make sure your SwitchBot app is up to date.

Make sure your phone's Bluetooth is turned on, connected to the network, and as close to your SwitchBot Bot as possible.

To enable Customized Mode for your Bot, please click the name of the corresponding Bot on the SwitchBot app home page to enter the secondary control panel, and then click Get New Feature and enter the Beta Features page.

On the Beta Features page, click agree to the terms and conditions, and press upgrade.

After your upgrade is complete, click Mode on the settings page of your SwitchBot Bot, and you should find that Customized Mode will now appear in the list.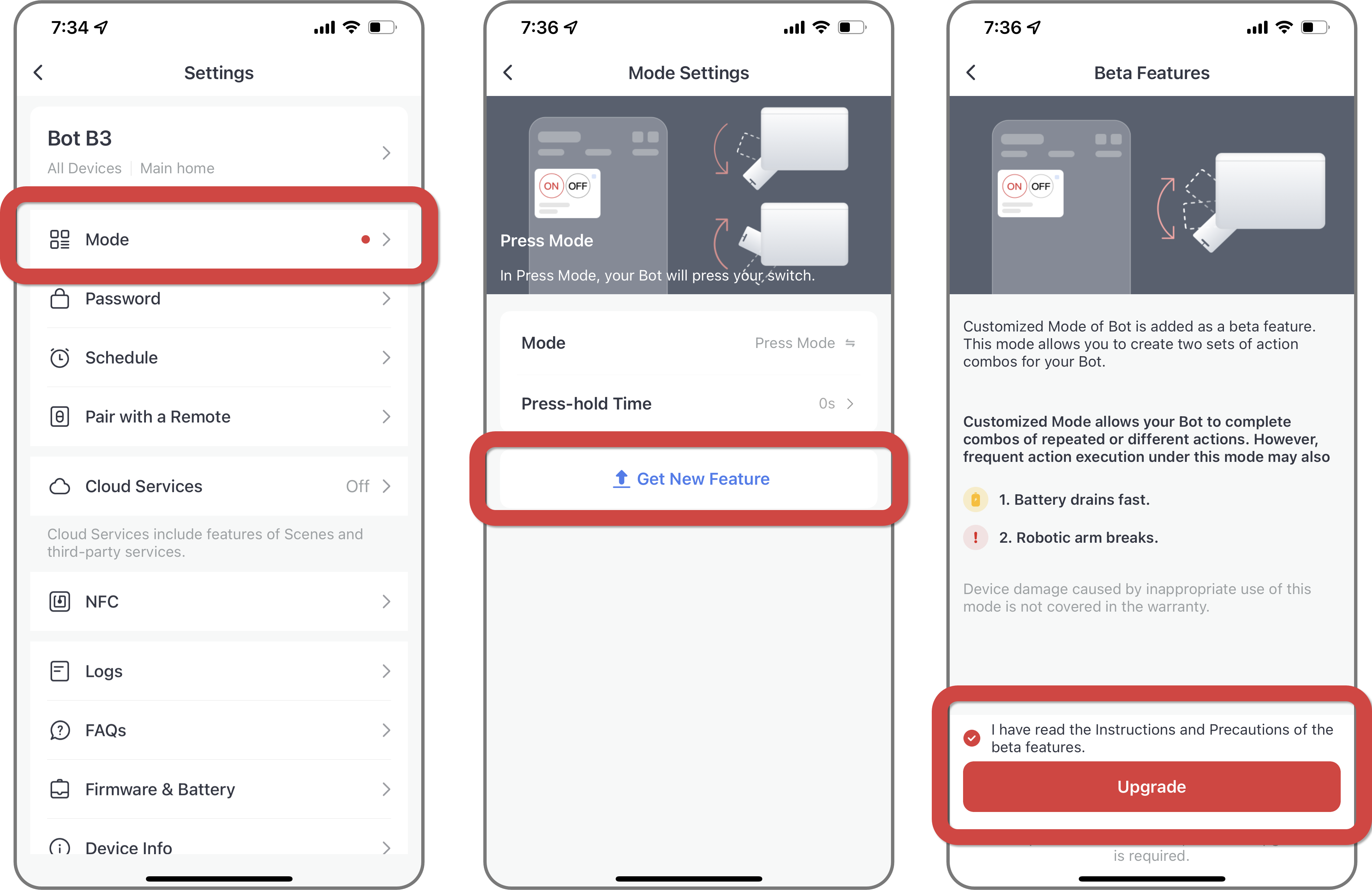 If it still doesn't work, please contact us by clicking "Profile Page" - "Feedback" in the SwitchBot App.
After receiving the feedback ticket, we will solve your problem immediately.
You can also contact our customer support team by phone, live chat, etc.