If the device detection status indicated by the app is different from the actual status of the device, please check the device history.
1, If the history contains a history of the actual state of the device
① The device detection function operates normally. The network connection may be unstable and there may be a delay in updating the status of the application. Please check your network environment.
② Otherwise, this issue might be caused by the insufficient installation of the magnet.
Please refer to the below picture to install the Contact sensor correctly.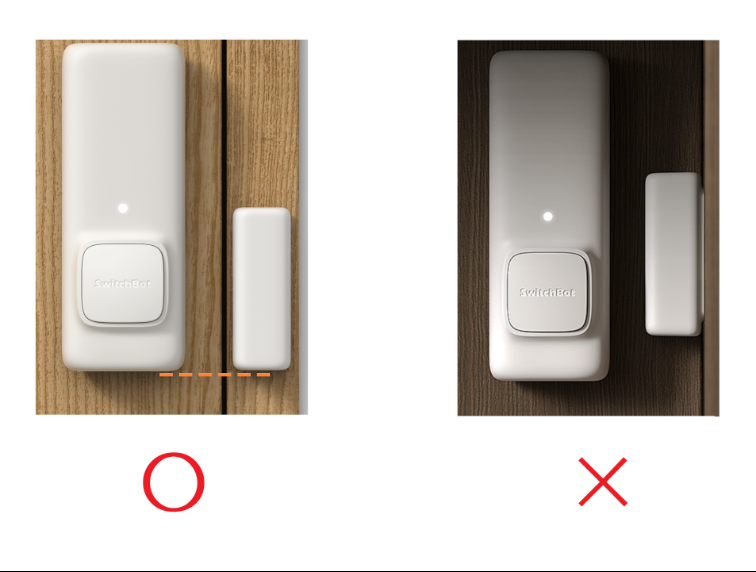 2, If there is no history of the actual state of the device in the history
If the device was successfully added, but there is no history of state changes or execution in the device history, it may be defective.
Please contact our support team through "Feedback" in your app profile. Feedback includes the ability to record your phone screen. Please use it to help us identify the problem quickly. Thank you for your patience.