If you are not at home and are worried about whether the door/window of your house has been opened, is there any way to make the Alexa smart speaker say the specified words such as "door opened" or "intrusion alarm"?
Please refer to the guidance below as an example.
1. Create a Routine on Alexa and give it a name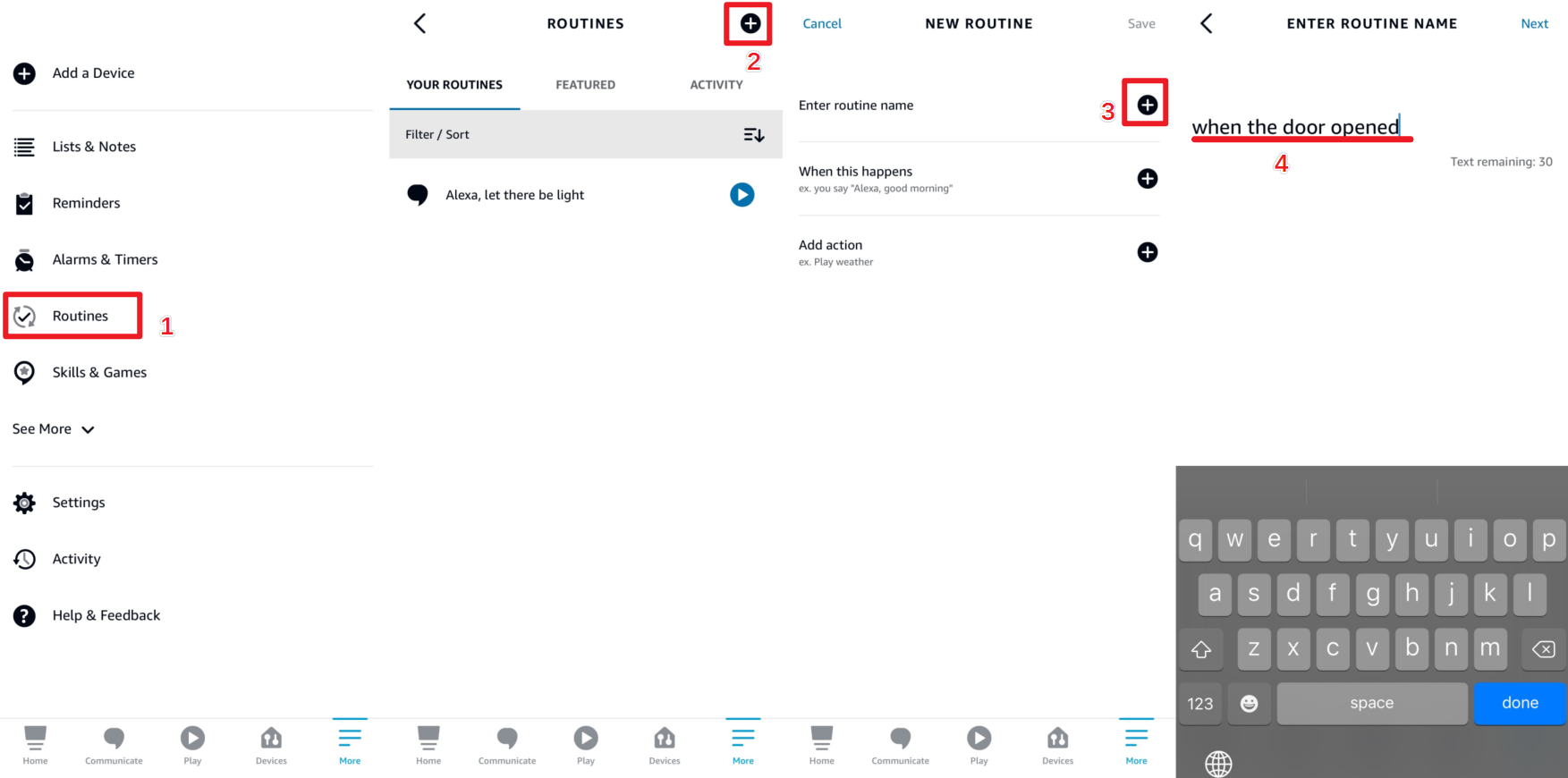 2. Create a condition for it, which would be the SwtichBot Contact Sensor detected the door has been opened.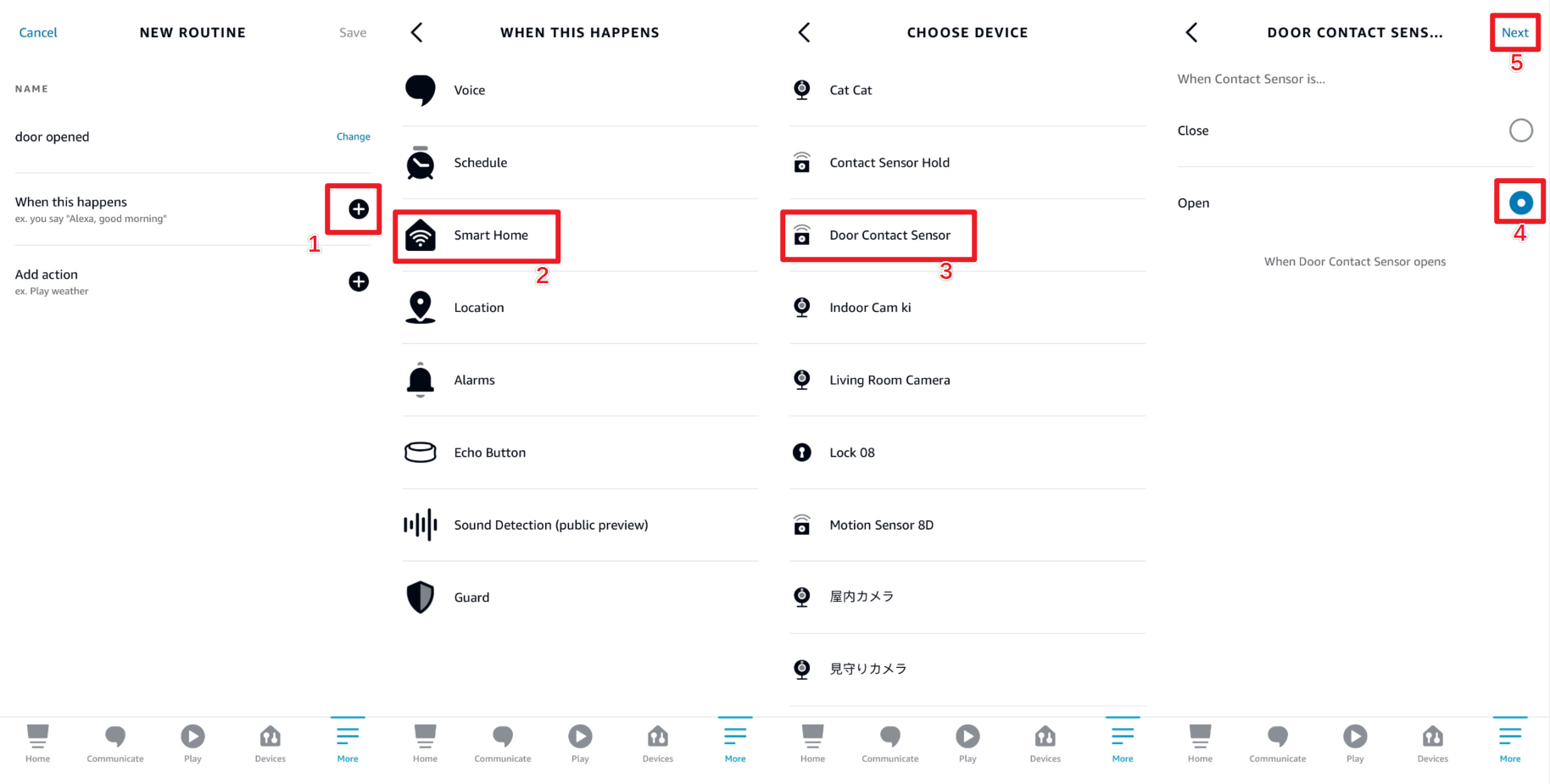 3. Add an action for Alexa and type any sentence we want. In this case, we can say "Door has been opened."

For further assistance, please contact support@wondertechlabs.com.