This guide is valid for the SwitchBot app iOS v4.0.0+ and Android v5.0.0+.
Before installing your SwitchBot Curtain
1. Create a SwitchBot account and sign in.
2. Check the type of your curtain rail.
Start setting SwitchBot Curtain up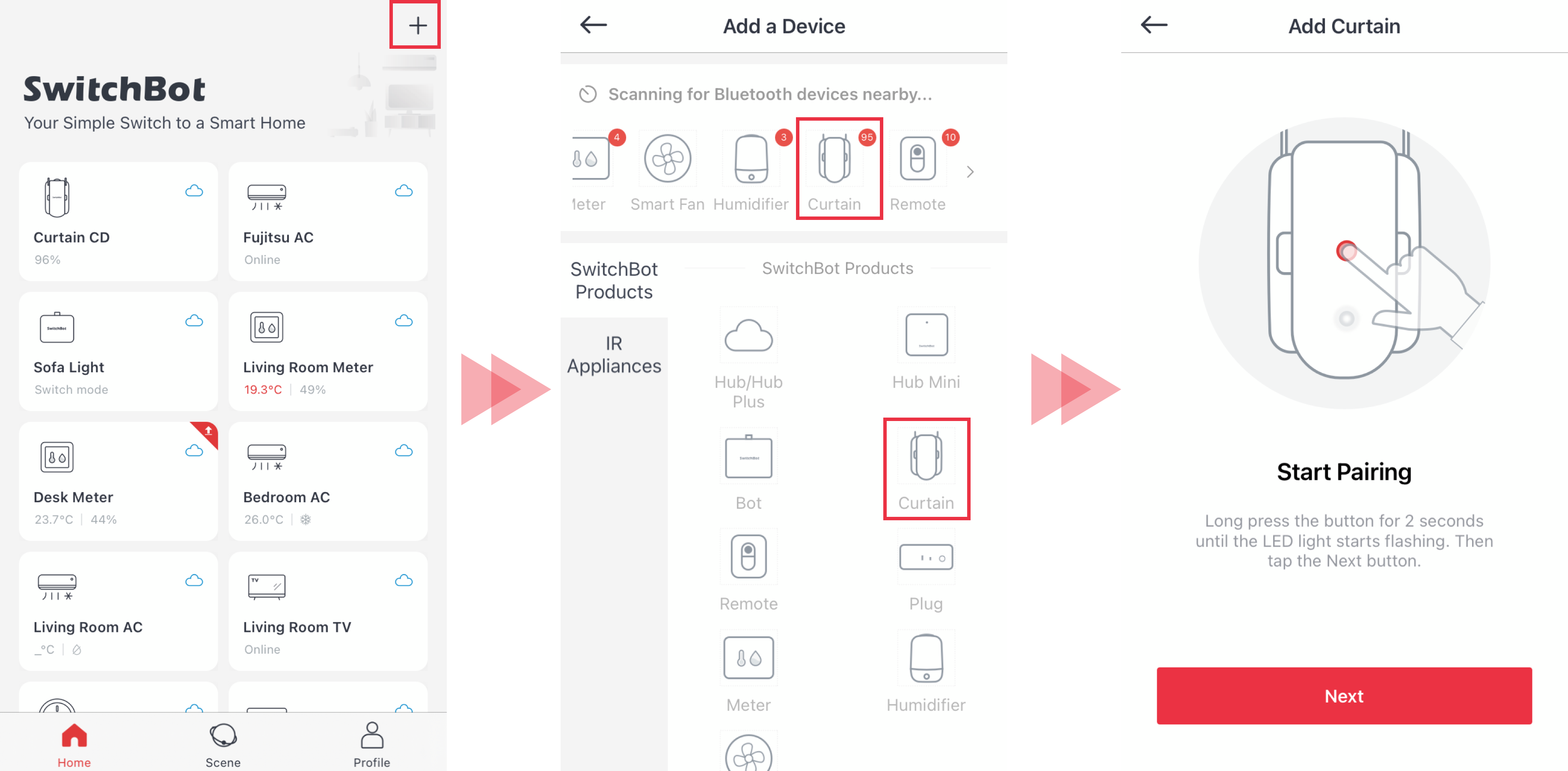 1. Tap the + icon on the top right of the Home page.
2. Tap the Curtain's icon to enter the Add Curtain page.
3. Long press the reset button on Curtain until the LED light starts flashing.
4. Tap Next on the Add Curtain page.

5. Rename your Curtain and tap Next
6. Tap Rod. On the Select, Your Style page, tap any of the cards that fit your curtain style. Then select a Video guide or Pictorial Guide to proceed. The installation video is also available on YouTube.
There are videos tutorial for each of the following curtain styles:
Grommet Curtains
Ring Top Curtains
Tab Top Curtains
Back Tab Curtains
Grommet Curtains (Alternative)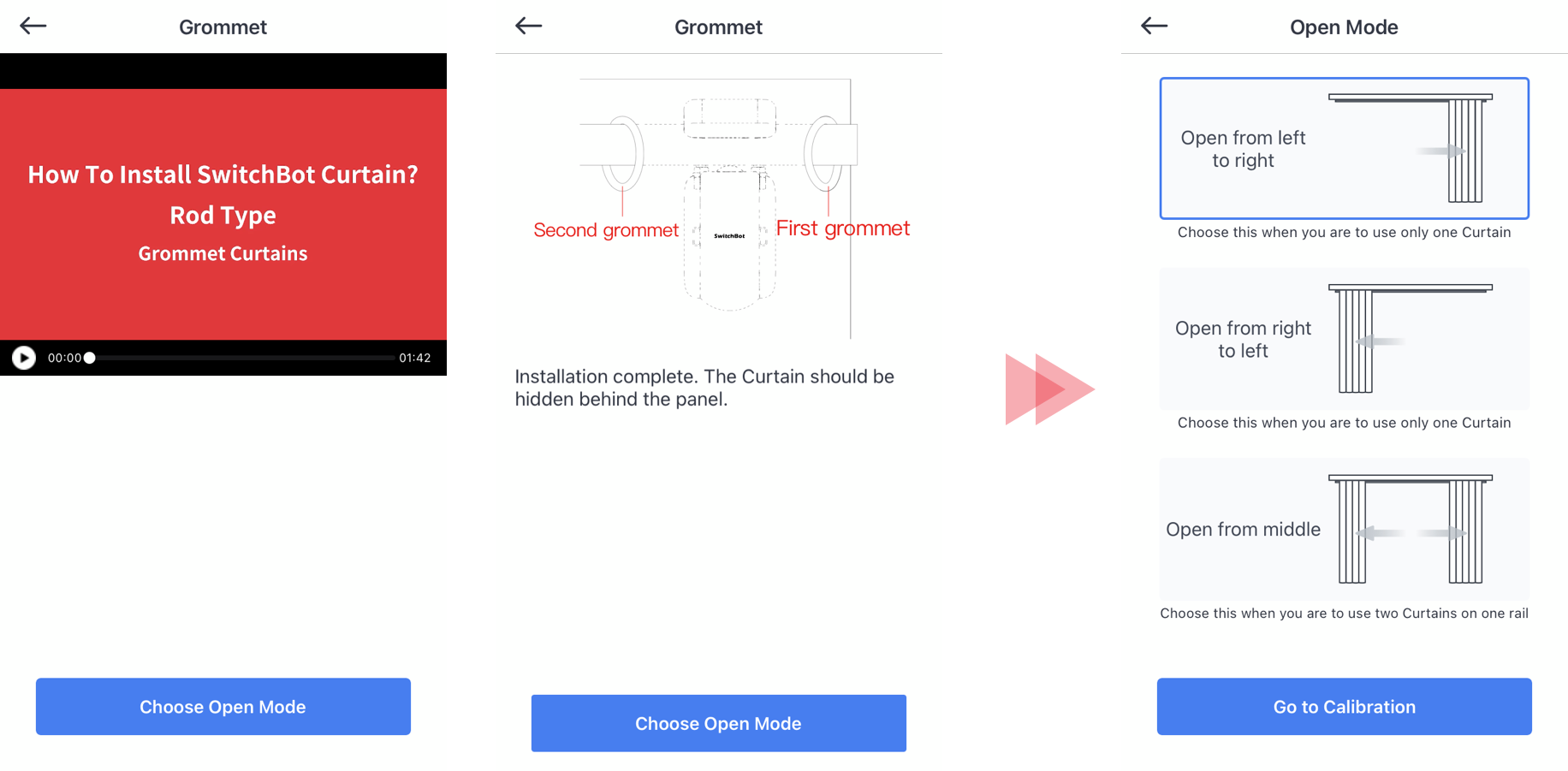 7. When you finish watching the tutorial, tap Choose Open Mode.
8. On the Open Mode page, select the direction you open your curtain and tap Go to Calibration.

9. To calibrate properly, for example, if you choose Open from left to right,
a. Record the open position following the animation. Tap Move Left or Move Right, and Curtain will move continuously until you tap Pause. When you are done with recording the open position, tap Next.
b. Record the close position following the animation. When you have done, tap Next.
c. Tap Move to fully open to testing. The curtain will move to the open position you recorded earlier.
d. After Curtain moves to the open position and halts, tap Move to fully close so that Curtain will move to the close position you recorded earlier.
e. When you are done testing, tap Finish.
10. Tap OK on the success page, and you will be redirected to the Home page. You are all set and good to go!