Before installing your SwitchBot Curtain:
Sign up/log in a SwitchBot account
Check the Type of your curtain.
Start installing your curtain:
Tap the + icon top right on the home page.
Choose Curtain
Long press the button on the Curtain until the LED light flashing and then releases it.
Tap start pairing.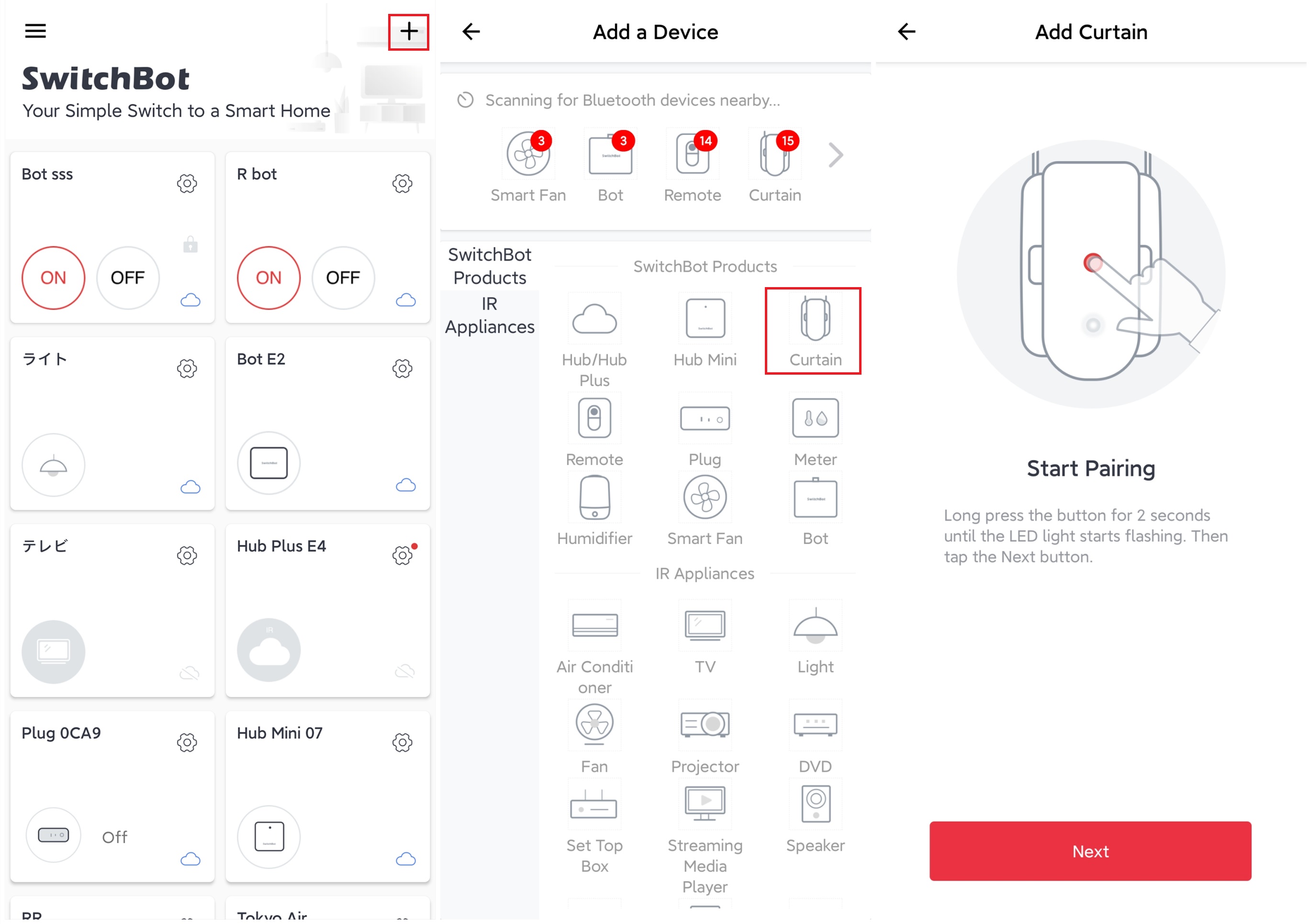 5. Named your Curtain
6. Choose the Curtain Track. You could check the installation guide in this step.
7. Choose Open Mode and then calibrate your Curtain.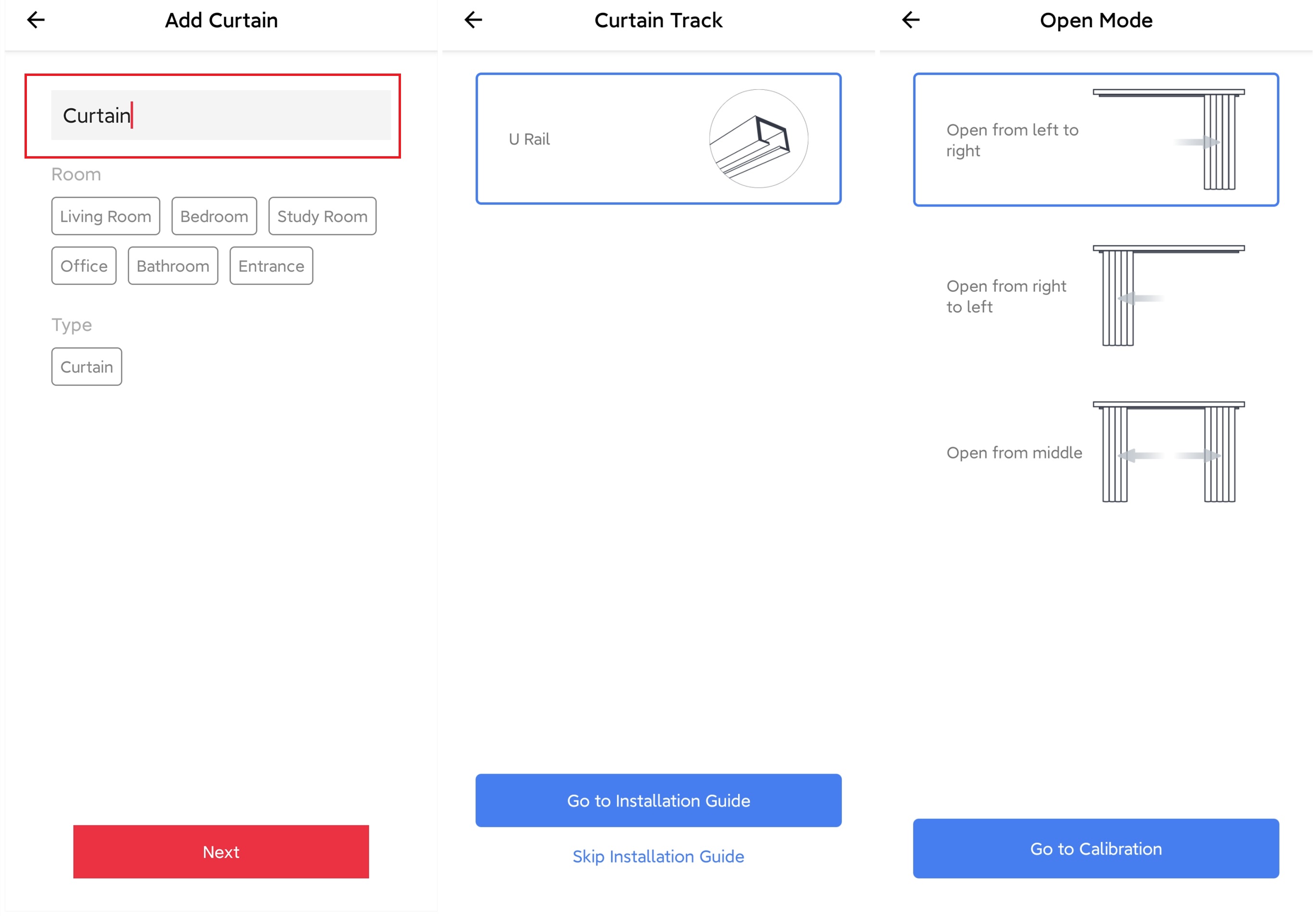 8. Follow the instructions to calibrate the distance of the Curtain to work and make it work at your ideal distance.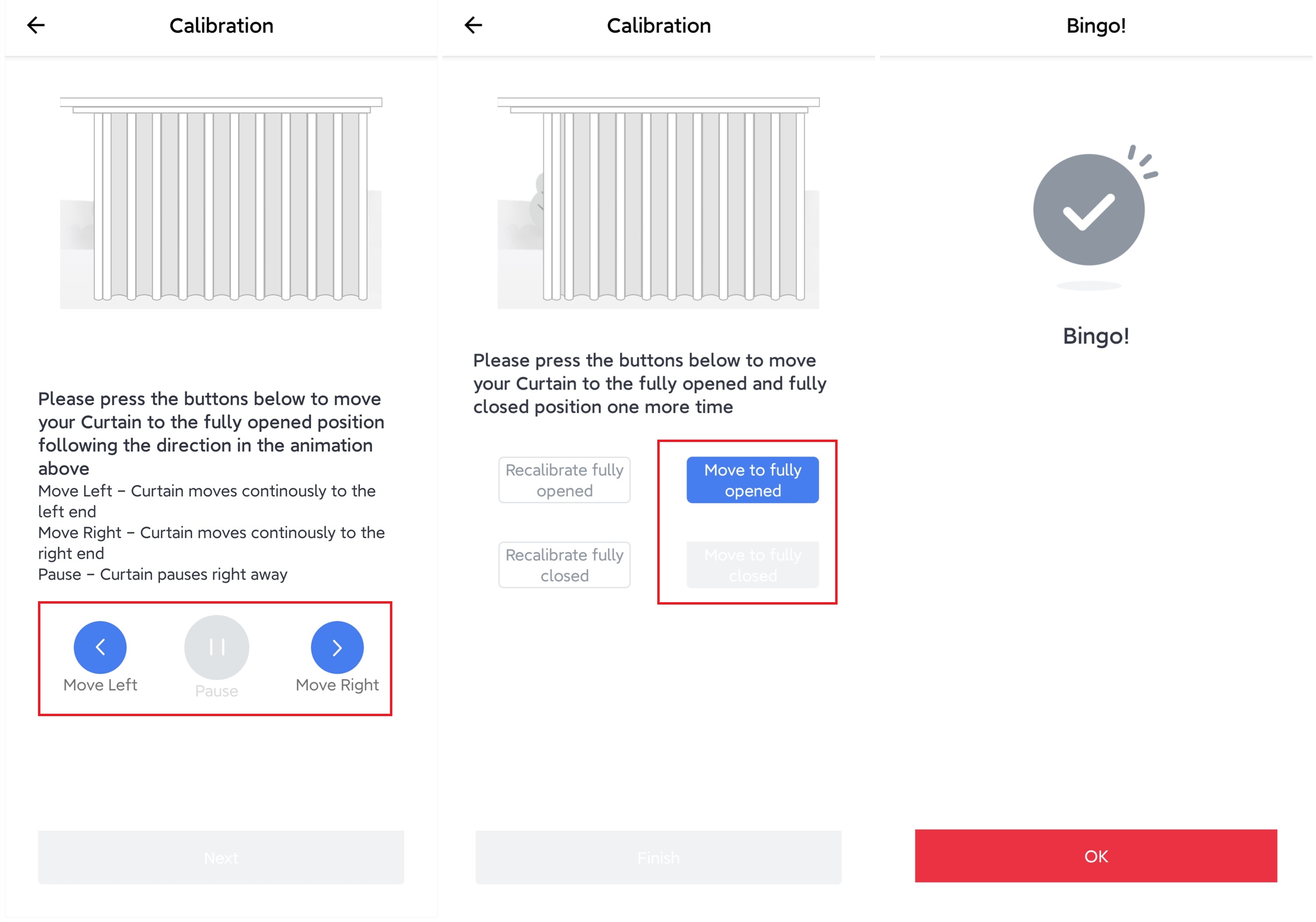 9. Finish and enjoy it.