Usually, the SwitchBot account is the email address that we use to sign up on the App. If we want to delete or change the account, please follow the guide below to proceed.
How to delete SwitchBot account?
We can go to the account settings page to proceed with the account deletion by ourselves. Please follow the guide below.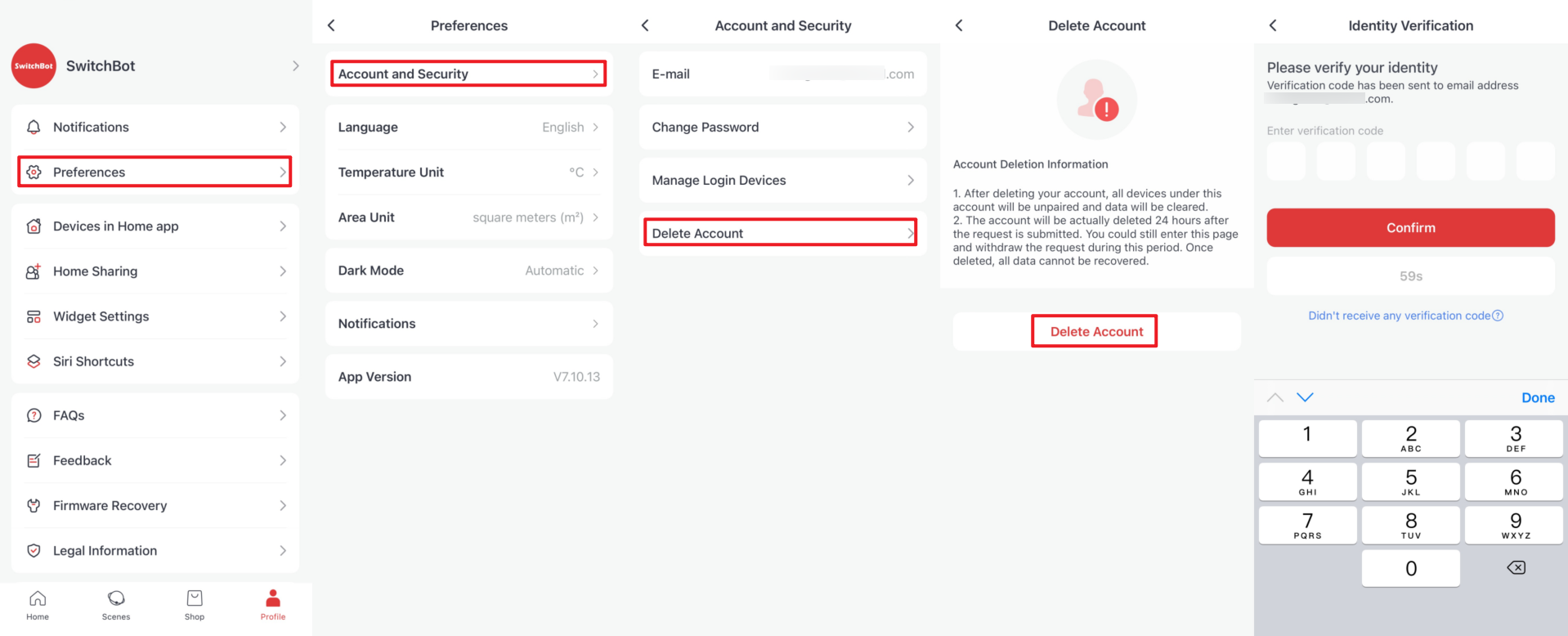 If this does not help to delete the account successfully, please contact support@wondertechlabs.com for further assistance.
How to change SwitchBot account?
If we want to change the SwitchBot account, please kindly contact support@wondertechlabs.com for help. Before that, please prepare the following information in advance so that the support team can better help.
1- The current SwitchBot account.
2- A new SwitchBot account. (We need to sign up a new one on the App.)
3- Please tell the support team if they should keep or delete the old account.
Please note that after we have changed the SwitchBot account, most vital info like all paired SwitchBot devices, all infrared appliances registered under Hub Plus/Hub Mini, and all Meter history will be kept the same.