Before adding your SwitchBot Smart Humidifier to Alexa, please check:
Your humidifier had been added to your account.
Alexa Echo/Echo Dot/Echo Show
SwitchBot App and Alexa App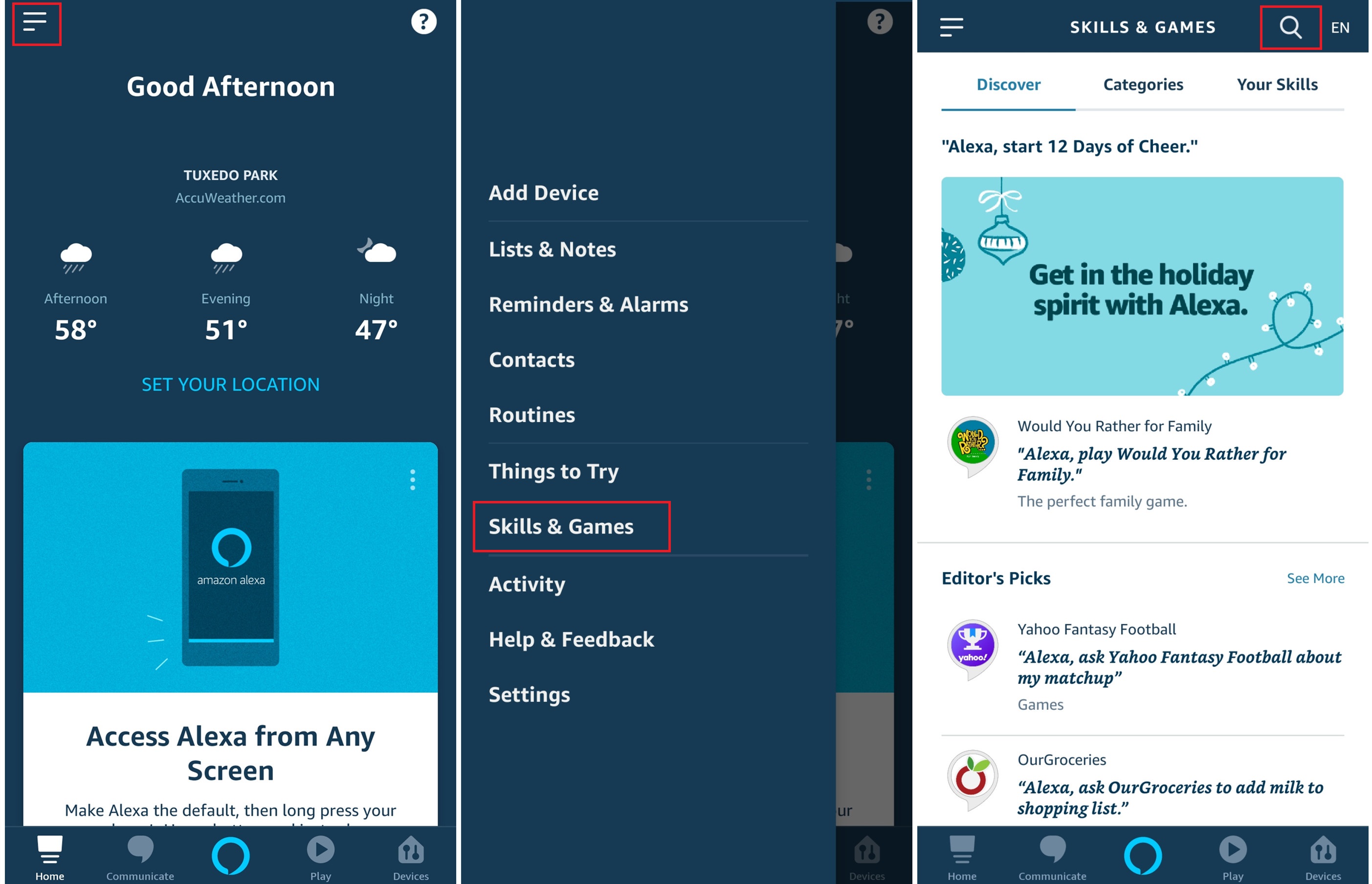 Open the Alexa app and tap the icon in the upper left corner.
Tap Skills & Games
Tap the searching icon in the upper right corner.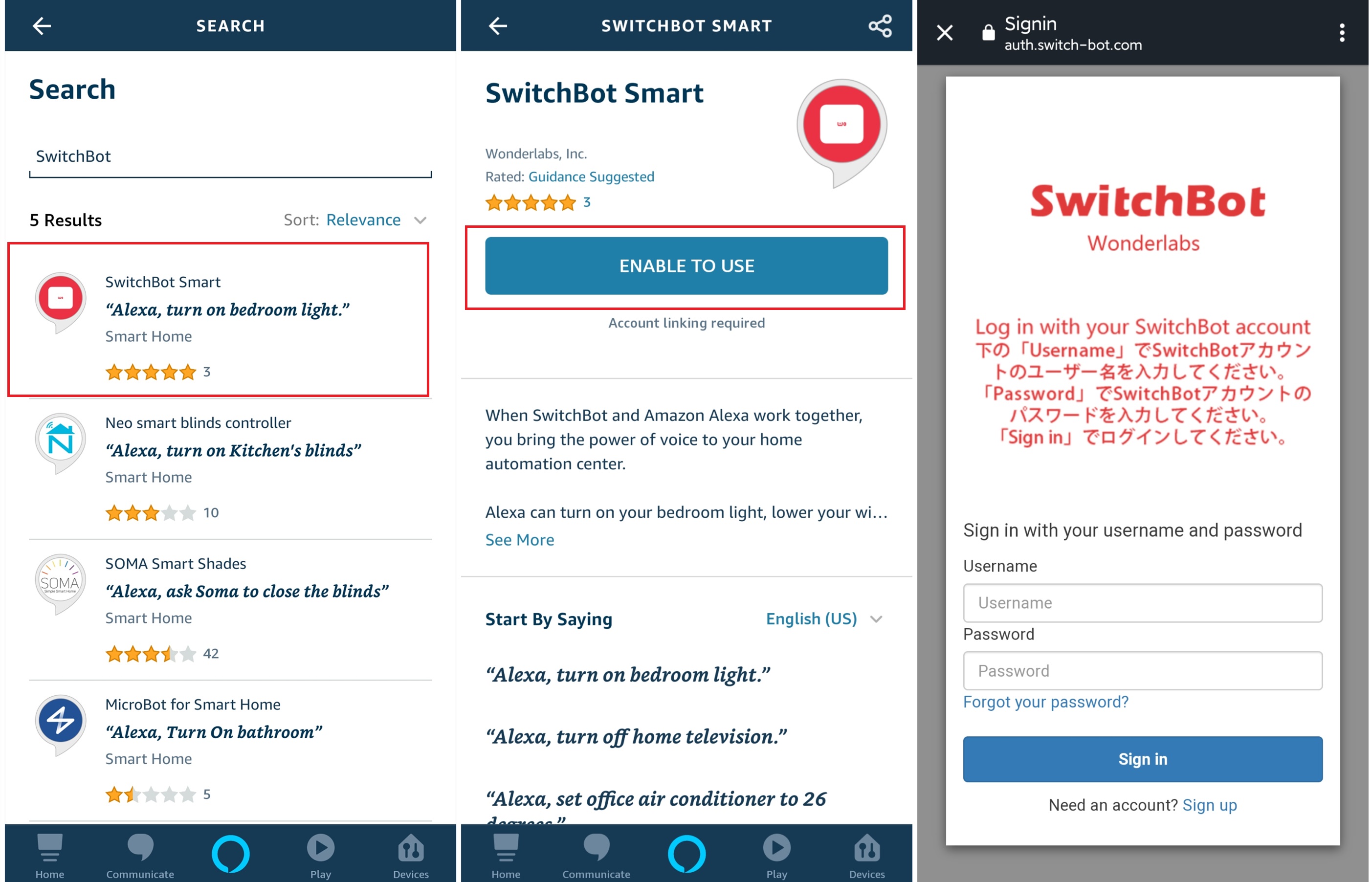 Search SwitchBot Smart Skills.
Tap Enable to use.
Login your SwitchBot account. (This account should be the same as the one you used in the SwitchBot App)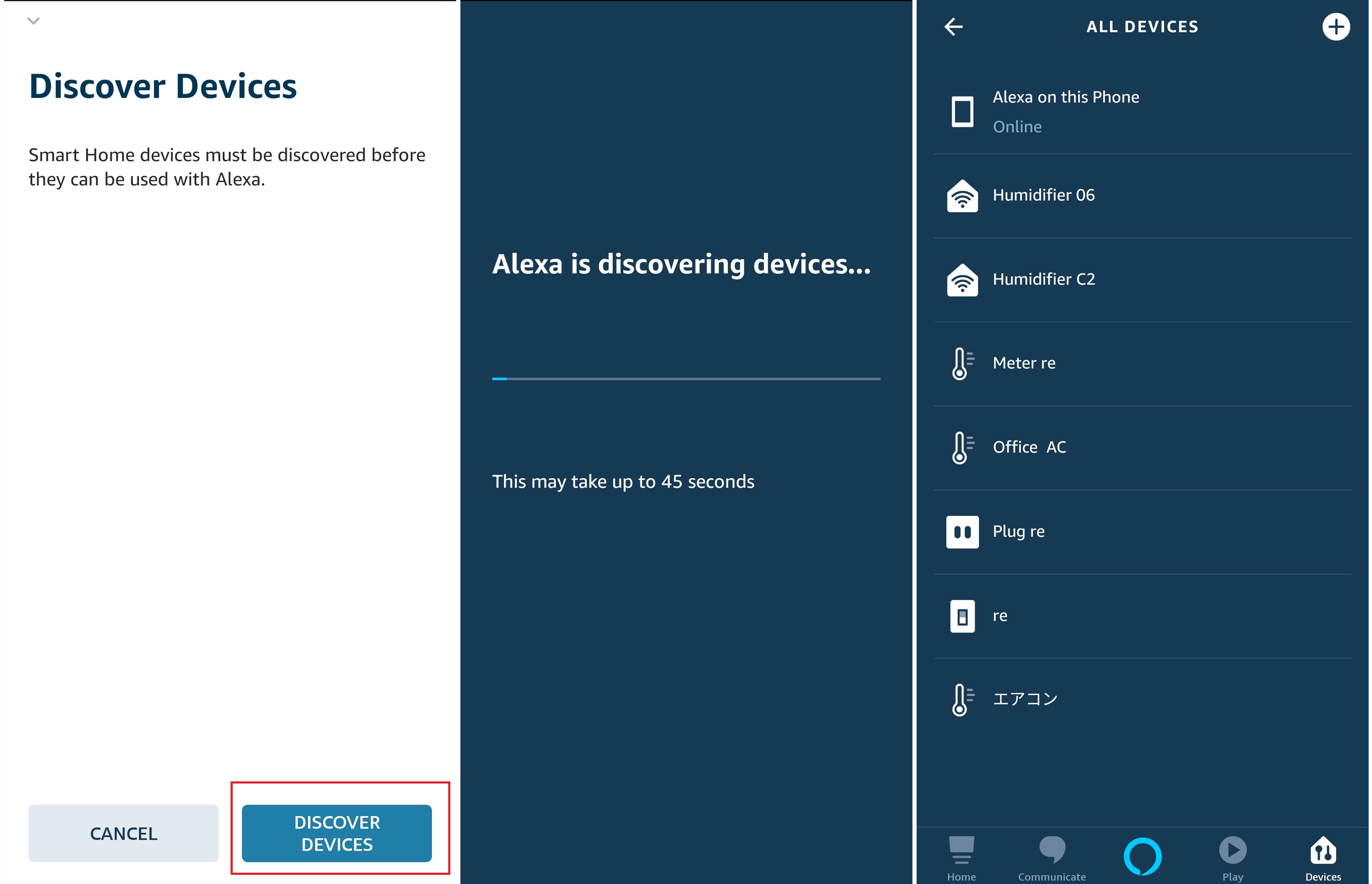 Tap Discover Devices.
After Alexa discovering the devices, you could ask Alexa to control your humidifier.