1. Open the SwitchBot App, tap "Add Device" on the left sidebar menu, then select "Meter". (Please make sure the Bluetooth function on your phone has been turned on. Also, the location service for the SwitchBot app should be authorized on your phone.)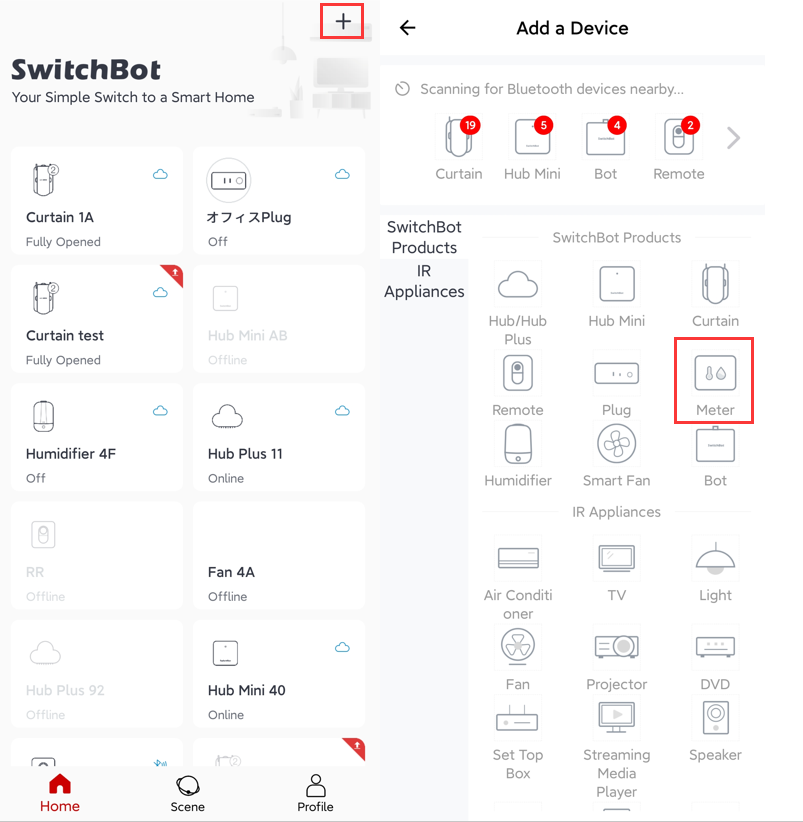 2. Long press the button on the backside of your Meter until the Bluetooth icon flashes on the Meter's display. The button is right above the battery compartment.
3. Tap "Next" on your App, then wait for a few seconds. You'll find the Meter added to SwitchBot App successfully.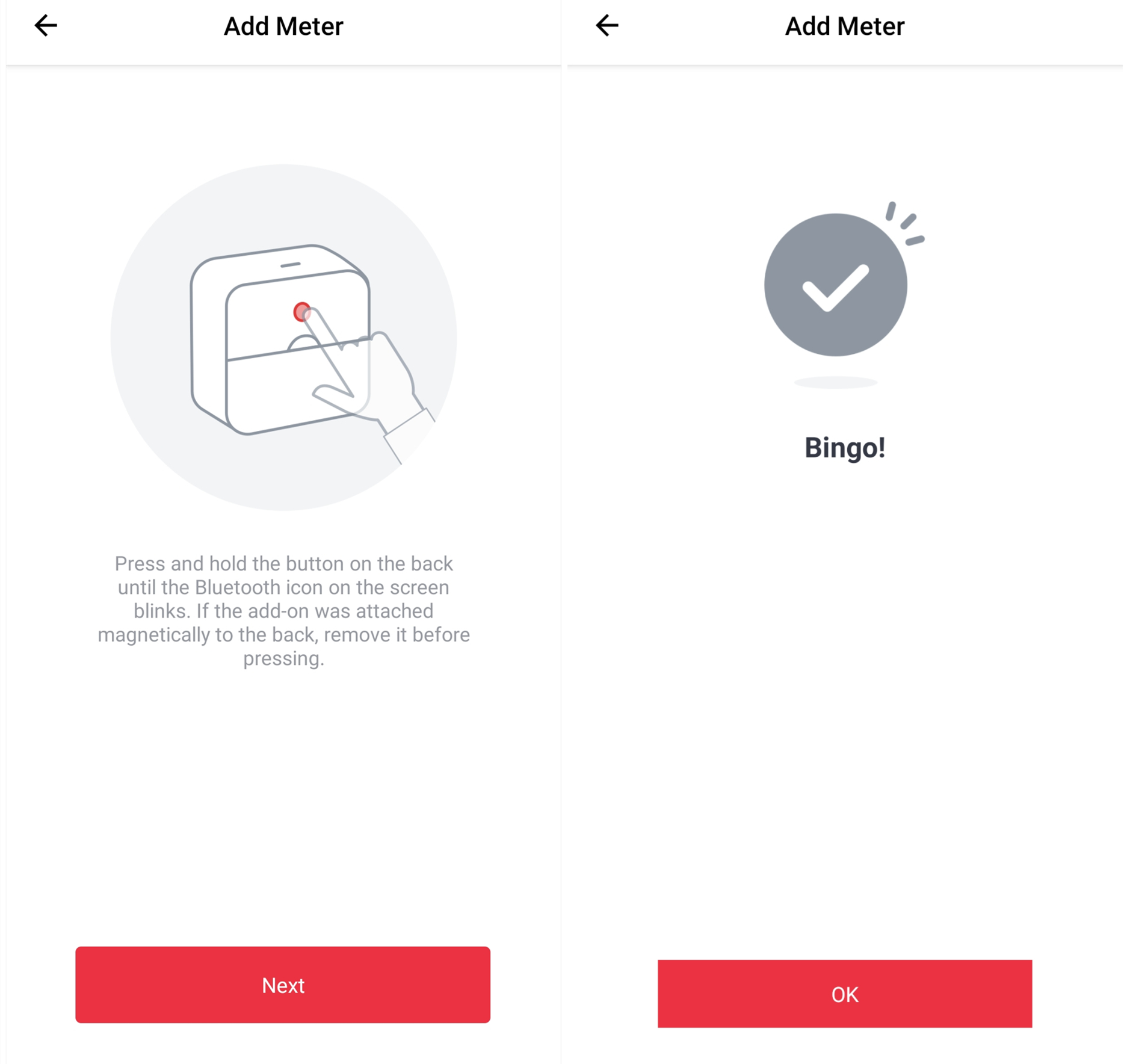 4. Go to the settings page of the SwitchBot Meter you just added. Then enable the Cloud Service.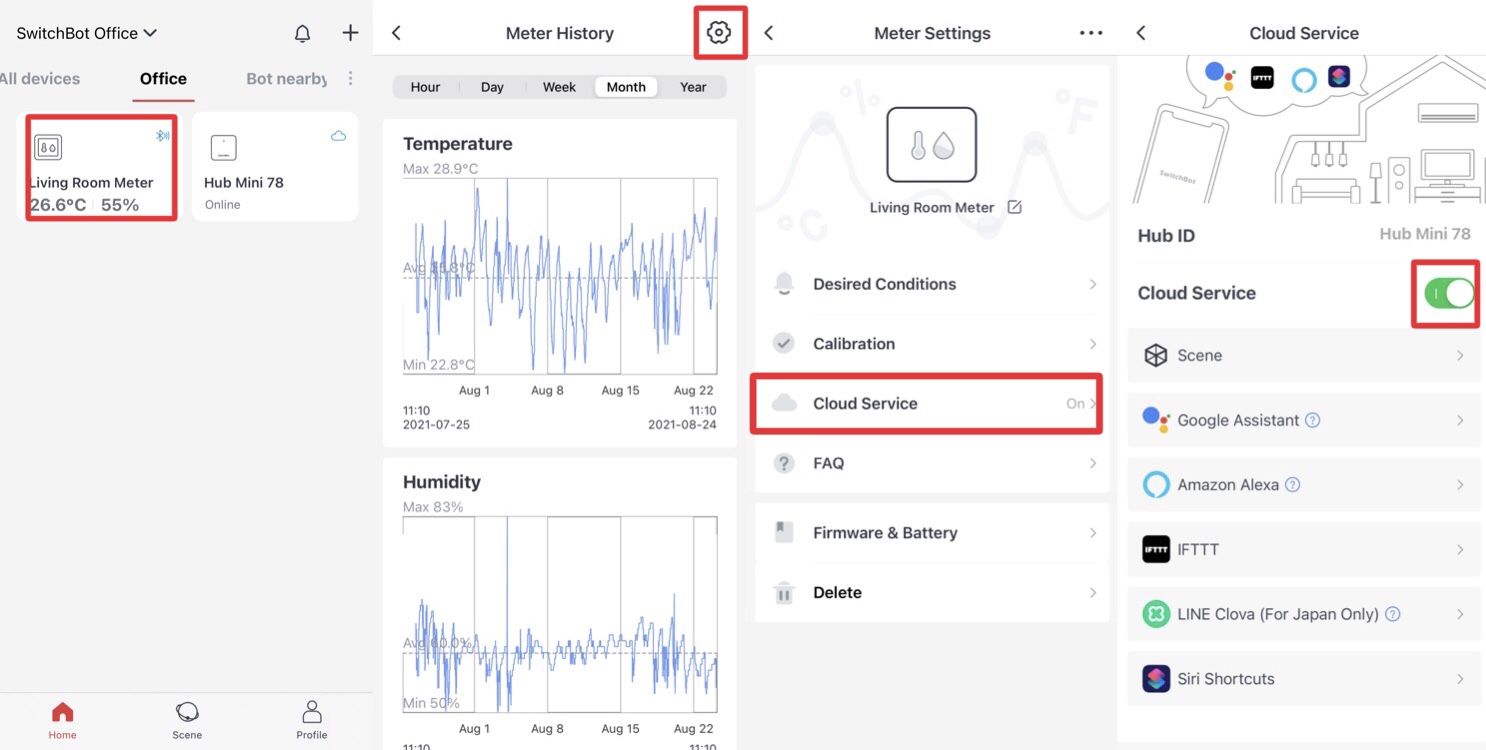 5. Now you have paired your Meter with the Hub Plus/Mini. The Hub device makes checking your Meter remotely and historical data storage possible. What's more, it opens up possibilities for setting up a "Scene" as well as Alexa/Google Home/IFTTT integrations.