Updated 2022.12.22
Applicable products: SwitchBot Hub Mini
SwitchBot app version: 6.20.1 or newer
Device firmware version: 3.7-2.4 or newer
1. Make sure your SwitchBot app version is up to date.
2. Make sure your Hub Mini has been added to SwitchBot app, and its firmware version is up to date.
Note: Follow these steps to check the firmware version: Open SwitchBot App > Tap device name > Setting button (upper right of screen) > Tap Firmware Version.
3. Make sure the Hub Mini is connected to a stable 2.4GHz (802.11b/g/n, iPv4) WiFi network instead of a 5GHz one.
Please note: Hub Mini can NOT support a 5GHz or any mixed network with 2.4GHz and 5GHz. the iPv6 network. Wi-Fi 6
routers are NOT supported.
4. In many cases, it helps to fix the router connection by rebooting the router.
5. Please note that building materials and metal objects located between the WiFi router and Hub Mini or between the Hub Mini and your mobile phones disrupt connectivity. If possible, set up the Hub Mini within a clear line of sight of your WiFi router.
6. If it doesn't work, follow the steps below to perform a test by connecting the Hub Mini to a personal hotspot from another mobile phone. Follow the steps below.
Turn on Personal Hotspot from another mobile phone.
If possible, turn off the Wi-Fi router to exclude disturbances during the test.
For iPhone 12 or newer devices, enable Maximize Compatibility to ensure the personal hotspot is a 2.4GHz network.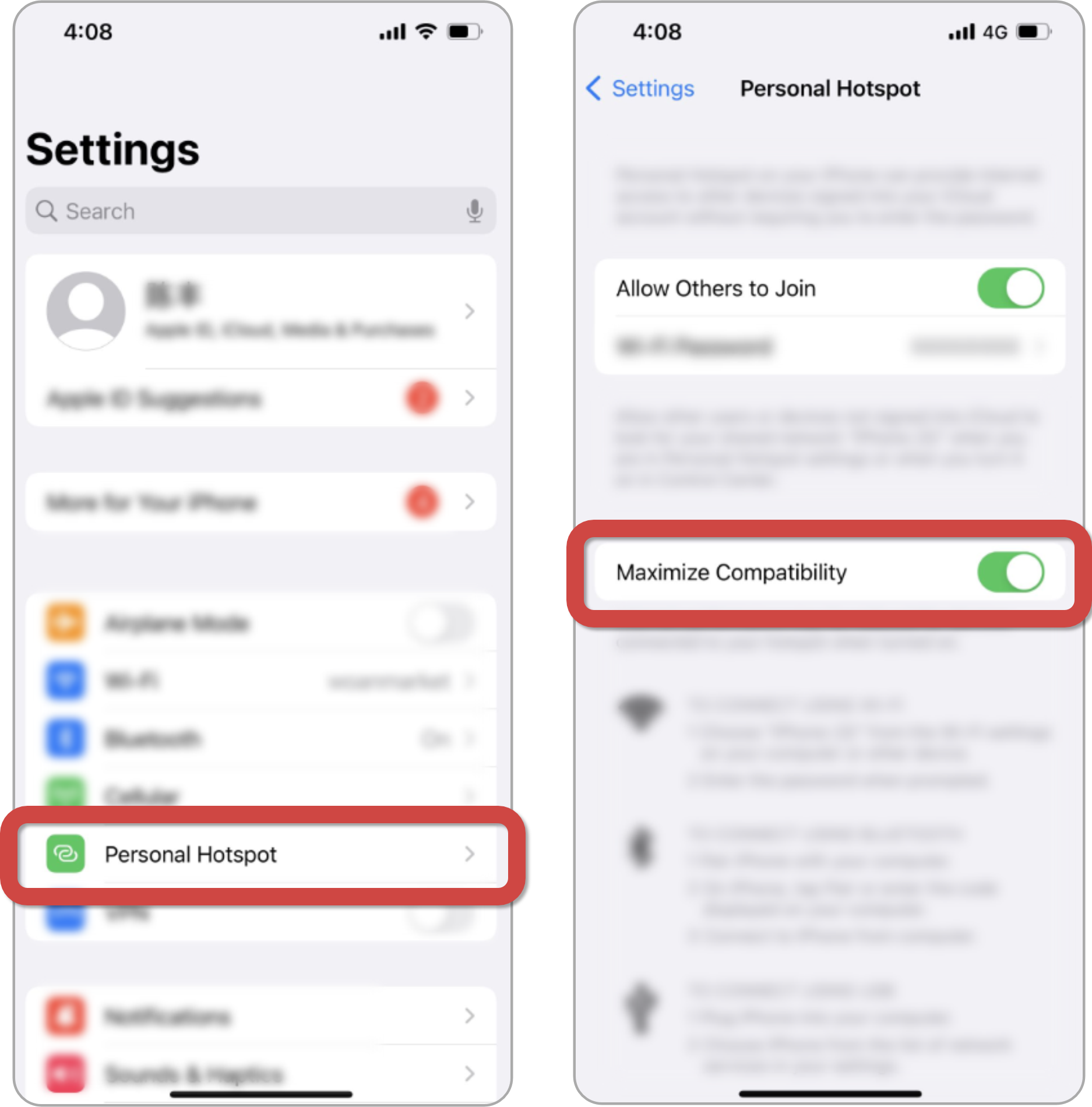 7. After the personal hotspot is enabled, follow the steps below in SwitchBot App to proceed:
Tap the Hub Mini on SwitchBot App.
Tap the gear icon ⚙️ on the top right corner.
Tap Wi-Fi Settings.
Tap Edit, enter the new name & password of personal hotspot on your mobile phone.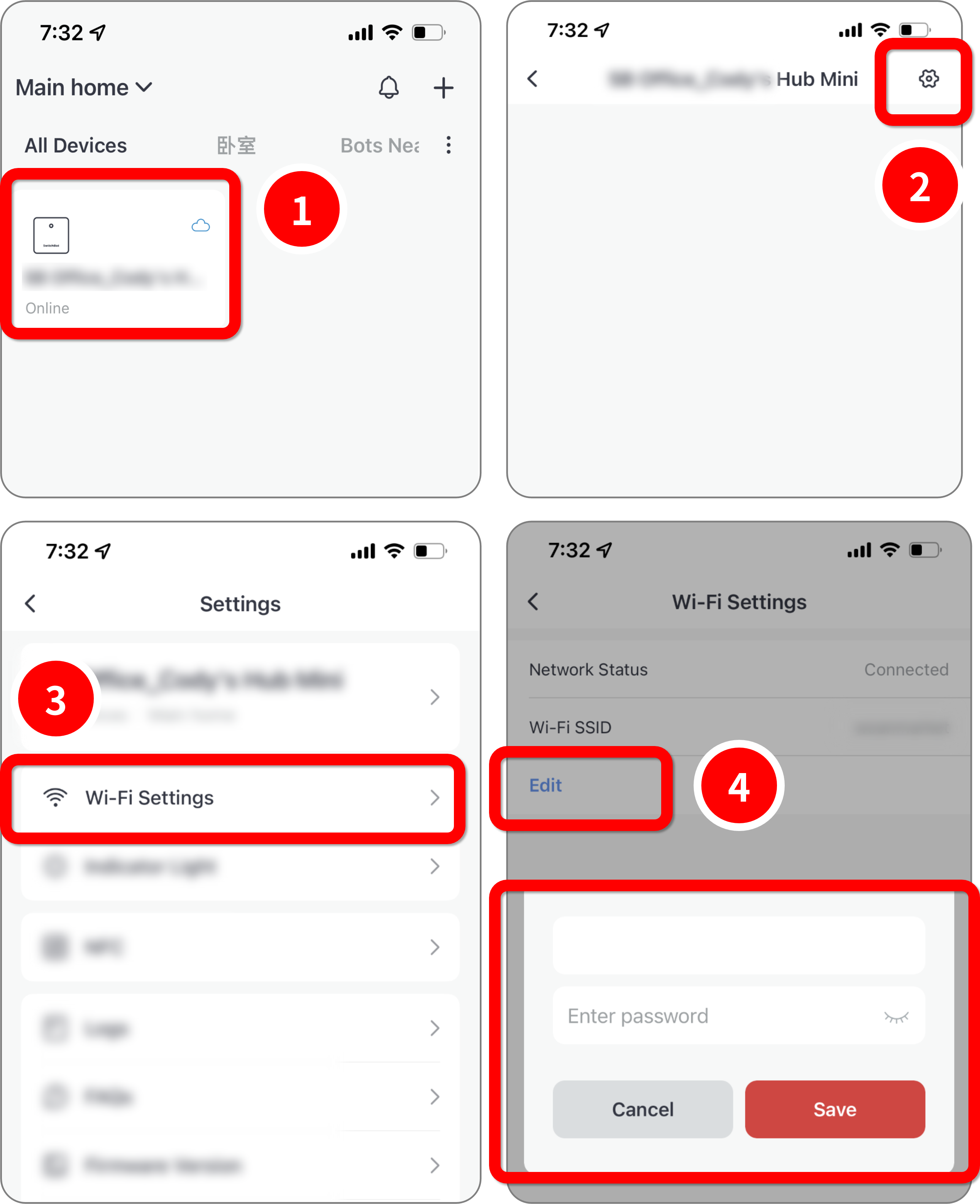 8. If the Hub Mini is fine connecting to a Personal Hotspot, then the problem may be in the settings of your WiFi router.
Send feedback
To receive a technical help from SwitchBot support team, follow these steps:
On your same device, Go to SwitchBot app > Tap Profile > Tap Feedback > Select the product (which you need support for) > describe the issue in detail (with media if needed) as follows:
Router brand and model:
Mobile device model:
Mobile device system:
SwitchBot app version:
Any other screenshot about the error message:
Note: You can also reach us with the popup icon on this page, or contact by phone, live chat, etc.