1. Try to re-type your email/username and make sure the password is correct. Please notice the auto-capitalize and space when you are typing.
2. If the email address and password are correct, please check your Trash or Spam folder. It's easily be recognized as a trash email.
3. Due to technical reasons, some email addresses might not be able to receive a verification code successfully. Try to receive the code with another email address.
4. If still not working, please follow the steps below and use your email to send an message to register@switch-bot.com. You can refer to the template on steps 3 to send the email or send a blank one. After that, please go back to the App and tap the button "I've Sent the Email". Then you will enter a new page where you can setup a new password for your SwitchBot account. When it is all done, your SwitchBot account is ready.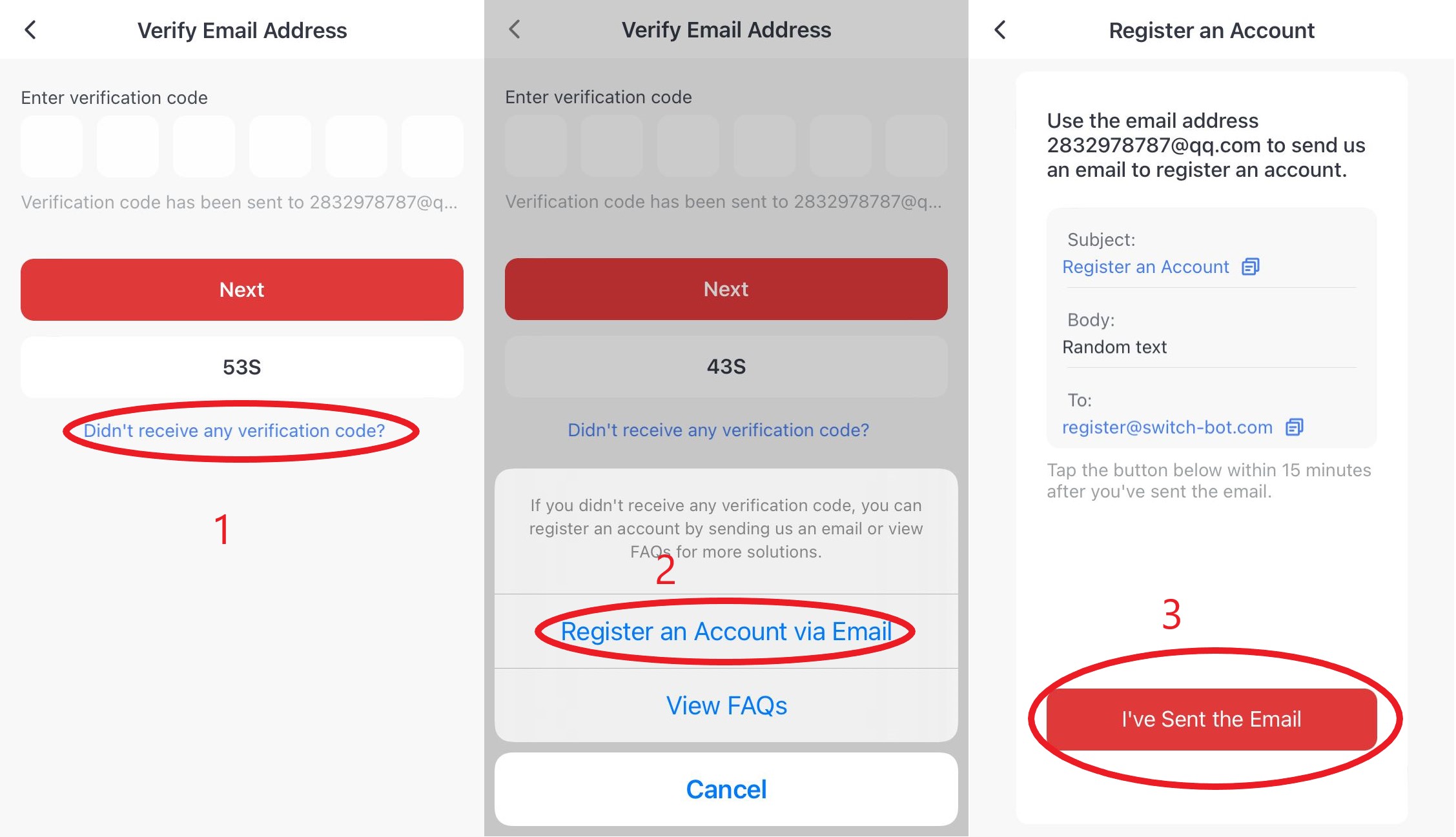 5. If all the above methods fail, you can send an in-App email to us regarding your requirement of signing up, changing your password, or account deletion.