SwitchBot Hub Mini is micro-USB powered. It is smaller, square and white, which makes it blend more into the environment. The performance is the same as the Hub Plus, not compromised because of its compact size.
Here's a quick summary of the differences between the two models.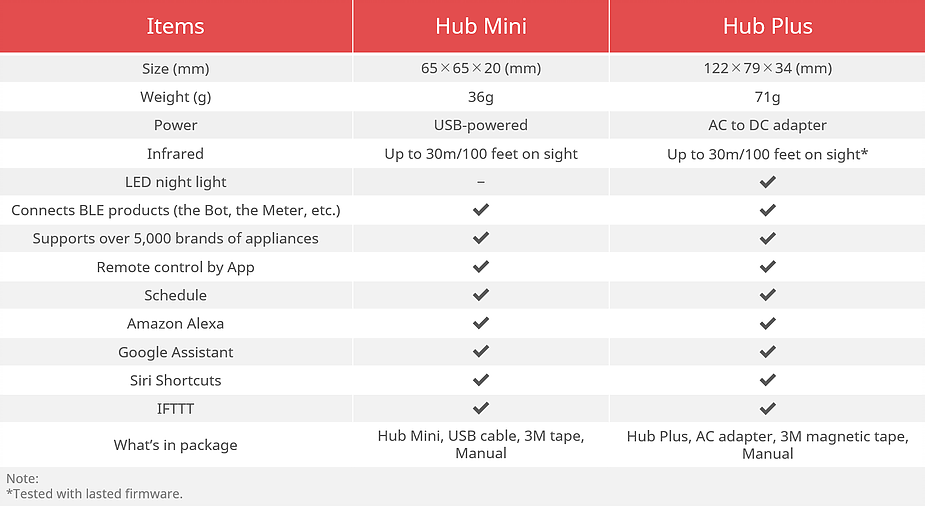 If you have any further queries about the Hub Plus/Mini, feel free to contact us via the "Feedback" in-app.