Make sure your SwitchBot Hub Plus/Mini ​is connected to the Internet.
Enable the Bot's

cloud service

. Your Bot is ready to be controlled by a third-party service.
Tap "Siri Shortcuts" and start to record your voice command.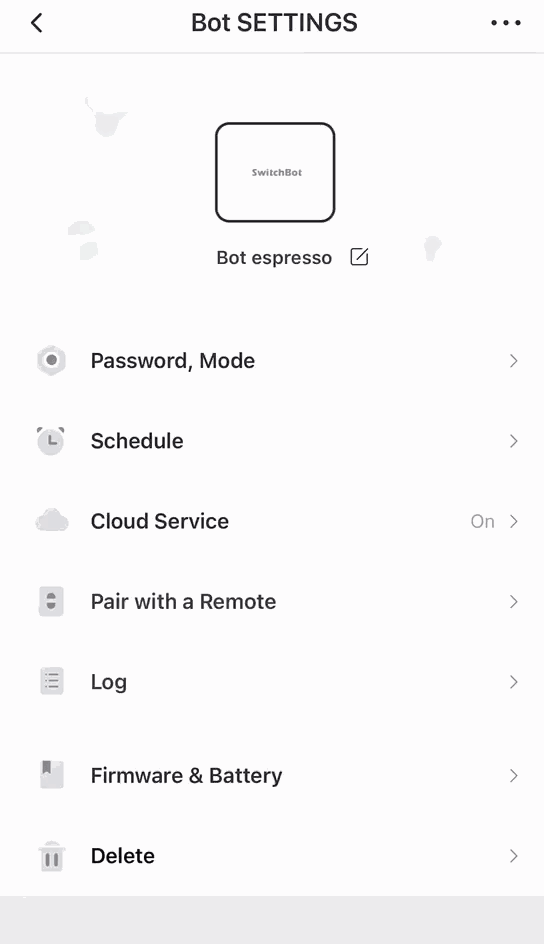 ■ Step 3
If you have an Apple HomePod you could use it to control your SwitchBots.
Now, you are free to use your HomePod or iOS devices to control your SwitchBots. Have fun!